Stoking Xenophobia
The blatant stoking of irrational fear as campaign politics.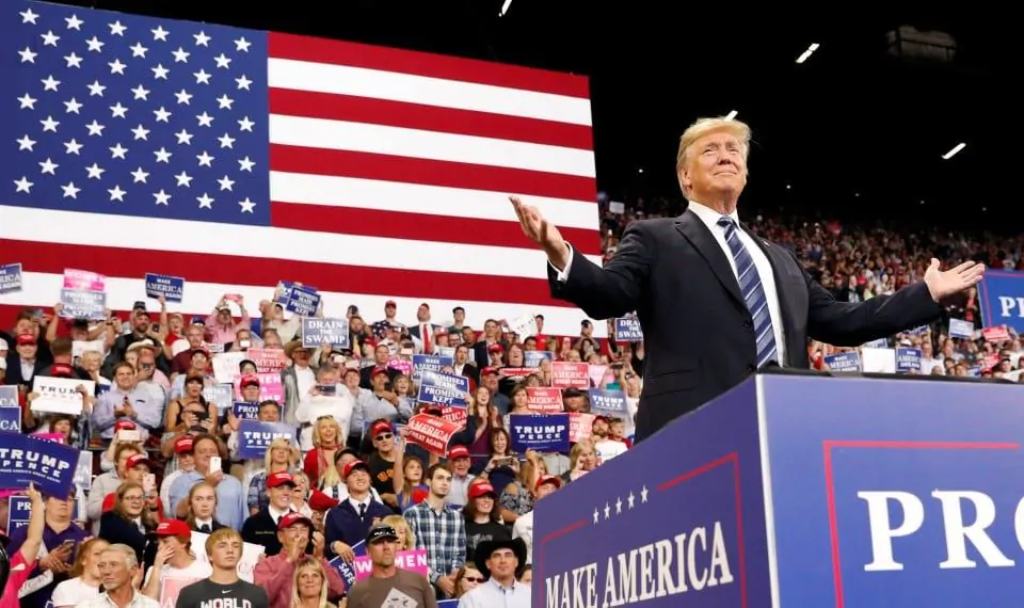 In what now feels like old news, Trump has spent a lot of time in front of large campaign rallies trying to scare them over the caravan of migrants moving toward the US through Mexico. I must confess to being more than uncomfortable with a politician using rallies to get crowds worked up to fear foreigners with darker skin.
We can distill his overall message in this tweet:
Sadly, it looks like Mexico's Police and Military are unable to stop the Caravan heading to the Southern Border of the United States. Criminals and unknown Middle Easterners are mixed in. I have alerted Border Patrol and Military that this is a National Emergy. Must change laws!

— Donald J. Trump (@realDonaldTrump) October 22, 2018
The problems here are legion. Let me address three obvious problems.
First, "unknown Middle Easterners are mixed in."  This is absurd, but also a clear attempt at fomenting fear.  This is a long-term trope that dates back to not long after 9/11 (I wrote about the general issue in a 2010 post and cited a similar claim about ISIS by Representative Duncan Hunter back in 2014. There are probably more in the OTB archive and surely some older ones from PoliBlog).  There is a theory that many have on the right that because Middle Easterners are of darker hue that it would be clever if they would integrate into Mexican society and then use our porous border to sneak across.  This couple fears of Islamic terrorism with fear of immigrants in general.  It, of course, sets aside the fact that it would be easier to just fly into the US (as per the 9/11 hijackers) or recruit residents than to walk across the southern border (especially if the walking starts in Central America!).  For that matter, if the goal is sneaking across the border, it would likely be easier to come across the northern border.
Still, this is a double-whammy of fear of brown-skinned people.
And never mind that Trump had no evidence to back the claim.
President Donald Trump told reporters assembled in the Oval Office on Tuesday that he has "very good information" that there are "Middle Easterners" in the caravan, but admitted he has "no proof."

"There's no proof of anything. There's no proof of anything. But there could very well be," Trump said.
Well, then.
Second, the caravan, whatever it may be, does not constitute a "National Emergency."
The caravan is currently in southern Mexico.  At its current rate of travel it will take weeks to reach Brownsville or months to reach Tijuana.  Even if the group was armed and dangerous, calling such a slow-moving group a "national emergency" is absurd.  When one takes into account that these are basically refugees and that the group is made up of a range of persons, including large numbers of women and children, then utterly ridiculous nature of the claim is clear.
And yet, I would note, during a week in which major political figures and media outlets were receiving mail bombs, the Secretary of Homeland Security was down at the border sitting for an interview with Fox News because of the "threat" of this caravan.
Third, in regards to the laws:  he does know which party controls congress at the moment, and has the whole time he has been in office, yes?