"Straight Talkers" Are Bad Leaders
"Straight talkers" like Chris Christie make for lousy leaders.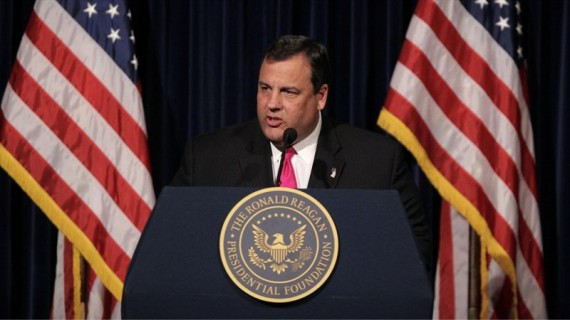 A brief word about the love for Chris Christie and the desire to see him run for President. Most of it seems to stem from the love for his blunt, "straight talk" – which is media speak for "undiplomatic jerk."
A note from my personal experience: blunt "straight talkers" make for lousy leaders. Their style breeds resentment, and makes people unwilling to contribute ideas or bring up problems. They might shake things up in the short term, but in the long run a "straight talker" will devastate the institutions of an organization.
The reason why that is is because straight talkers make people fear failure and foster syncophancy and groupthink. Nobody wants to be on the receiving end of blistering insults, so nobody's going to bring up fresh ideas or criticism when they'll probably just get chewed out for it. The result is a lack of innovation, the lack of a cohesive organizational culture, anxiety, and an erosion of institutions in favor of the personal. That is not a recipe for long-term success.
It's also a leadership style that is lousy in focusing on the details – something that has plagued Christie's Administration in particular.
The media and the public at large swoon over straight talkers in large part because I think we chafe a little bit against the societal demands for civility, and there's a part of us that wishes we could just say what mean, too. But if you think about your real life, and the people you know, do you admire the folks who say what they feel without regard for politeness? Or do you just think they're jerks?
Personally, I'm in the latter camp.
Real leaders are strong, but they also welcome new ideas, foster consensus, and respect civility. George Washington wasn't a "blunt talker." Neither was Abraham Lincoln. Both of them were strong men or were more than happy to oversee Cabinets with people who vehemently disagreed with each other. And both were nonetheless able to bring those people together as a team to both begin the institutions of the United States and to preserve them.
Can you imagine Chris Christie being able to do the same? Can you imagine him giving a speech containing this sentiment?
With malice toward none, with charity for all, with firmness in the right as God gives us to see the right, let us strive on to finish the work we are in, to bind up the nation's wounds, to care for him who shall have borne the battle and for his widow and his orphan, to do all which may achieve and cherish a just and lasting peace among ourselves and with all nations.
Me neither.