Structural Unemployment a Myth?
Paul Krugman says there's zero evidence for structural causes for unemployment. It's just a demand problem. How do we spark demand, then?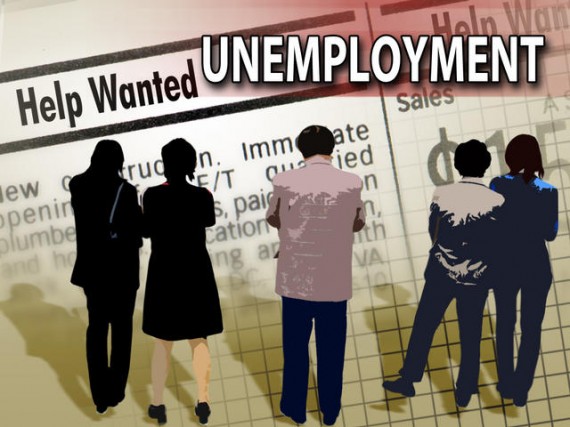 Paul Krugman argues that "there isn't any" evidence that our high unemployment is caused by structural issues such as workers untrained for the current job market or not available to move to where the jobs are.  Instead, "all the facts suggest that high unemployment in America is the result of inadequate demand — full stop."
If structural unemployment were real, he continues, "there should be significant labor shortages somewhere in America — major industries that are trying to expand but are having trouble hiring, major classes of workers who find their skills in great demand, major parts of the country with low unemployment even as the rest of the nation suffers." Instead, "Job openings have plunged in every major sector, while the number of workers forced into part-time employment in almost all industries has soared." And "the percentage [of employers] citing problems with labor quality is now at an all-time low, reflecting the reality that these days even highly skilled workers are desperate for employment."
From this, Annie Laurie draws stark conclusions:
There is no shortage of jobs that need doing in America, from repairing our crumbling infrastructure to digitizing millions of pages of public records to adding desperately needed hands in schools, hospitals, and nursing homes. Many unemployed and underemployed Americans already have the necessary skills, and many more are capable of acquiring those skills—if the people at the tip of the economic pyramid were as interested in preserving our shared community as they are in preserving every last scrap of their hoarded power and resources.
Jacob Davies independently comes to a similar conclusion:
Well, nobody's hiring because times are a little tight, but there's plenty to do – the streets are dirty and broken, the pipes are old and need replacing, the bridge should be torn down and a new one put up.
[…]
There's work to be done and people who want to do it. Why don't we put them to work?
If we've got infrastructure projects in the pipeline and skilled workers drawing unemployment, it probably makes sense to match them up.  Indeed, it's part of what the stimulus package was supposed to do — and the part that I supported.
But, generally speaking, trying to convert unemployed white collar workers into low skill drudge workers in the public sector makes little sense.  Especially if the problem is one of stifled demand rather than structural mismatch in the economy.
Sure, hiring all those people to empty bedpans and paint hospitals and whatnot would create  "demand."  But it would be artificial and come at the expense of the 91% of the economy that's somehow managed to overcome the demand crisis.
Further, why did the demand dry up two years ago?  Did the greedy slime atop the economic pyramid just suddenly realize  that they could get by without workers? That seems implausible. What social dynamic caused that change?
We did have a global financial crisis and recession.   It's technically over in the United States but is still going strong in most of Europe.  And the world's governments are still trying to figure out what new rules and institutions to put into place to prevent this kind of meltdown from happening again.
Presumably, some people who might otherwise be thinking of hiring new workers are waiting to see how this will all shake out.   (It's happening on a microcosmic scale in the NFL, for example, as owners are reluctant to sign players to long term deals before a new labor deal is in place.)   But one would think this is only a small part of the problem.
So, where's the demand?  What's going to bring it back?
Certainly, the demand for jobs that have been shipped off to India is unlikely to return.  But that would be a structural problem and there's no evidence such exists.