Stupid 2024 Fantasies
The silly season has commenced a mite early.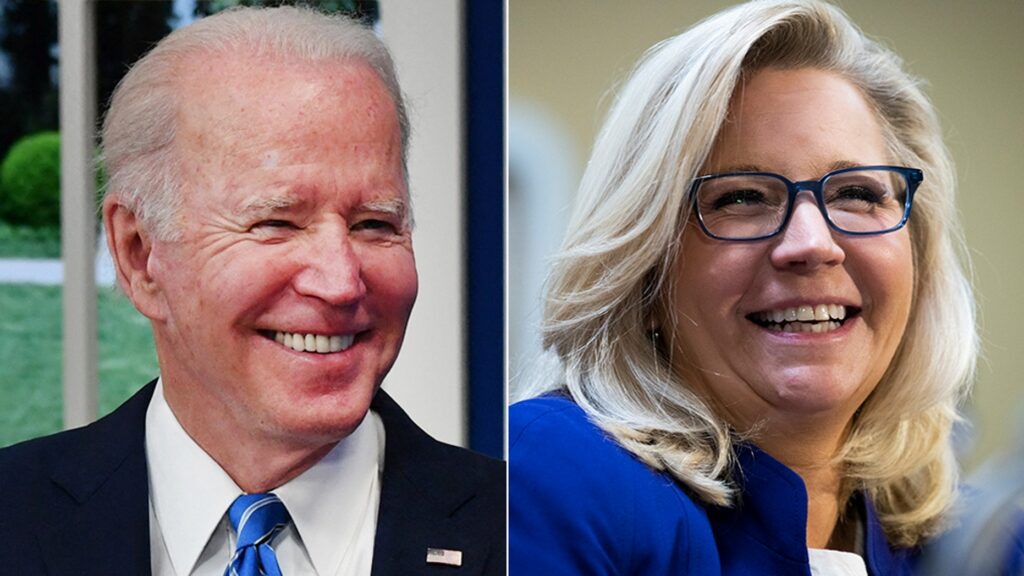 At the New York Times, Thomas Friedman, who I had forgotten still had a column, poses his silliness in the form of a question: "Biden-Cheney 2024?" The setup:
As I've noted before, one reason I pay very close attention to the Israeli-Palestinian arena is that a lot of trends get perfected there first and then go global — airline hijacking, suicide bombing, building a wall, the challenges of pluralism and lots more. It's Off Broadway to Broadway, so what's playing there these days that might be a harbinger for politics in the U.S.?

Answer: It's the most diverse national unity government in Israel's history, one that stretches from Jewish settlers on the right all the way to an Israeli-Arab Islamist party and super-liberals on the left. Most important, it's holding together, getting stuff done and muting the hyperpolarization that was making Israel ungovernable.
I'll defer to Friedman's long experience in the Middle East but will note that it's only been six months and the bar in Israel is rather low in the wake of the long Netanyahu nightmare.
Is that what America needs in 2024 — a ticket of Joe Biden and Liz Cheney? Or Joe Biden and Lisa Murkowski, or Kamala Harris and Mitt Romney, or Stacey Abrams and Liz Cheney, or Amy Klobuchar and Liz Cheney? Or any other such combination. Before you leap into the comments section, hear me out.
After more discourse into the Israeli mess, he argues,
Netanyahu was just a smarter Donald Trump, constantly delegitimizing the mainstream media and the Israeli justice system and vigorously exploiting social/religious/ethnic fault lines to divide and rule. He eventually stressed out the system so much that several of his former allies broke away to forge a unity coalition with Israeli center, left and Arab parties.
I would note that we are not at "several" here. Cheney's is the only name that seems to come to mind.
As Hebrew University of Jerusalem religious philosopher Moshe Halbertal put it to me: "What happened here is that there is still enough civic responsibility — not everywhere, but enough — that the political class felt that the continued breakdown of the rule of law and more elections, which was leading nowhere, was an indulgence that Israel simply could not afford, given its highly diverse population and dangerous neighborhood."
Alas, I see little evidence of said civic responsibility here.
America is facing an existential moment, [Steven Levitsky, a political scientist and co-author of "How Democracies Die"] told me, noting that the Republican Party has shown that it isn't committed any longer to playing by democratic rules, leaving the United States uniquely threatened among Western democracies.

That all means two things, he continued. First, this Trump-cult version of the G.O.P. must never be able to retake the White House. Since Trump has made embracing the Big Lie — that the 2020 election was a fraud — a prerequisite for being in the Trump G.O.P., his entire cabinet most likely would be people who denied, or worked to overturn, Biden's election victory. There is no reason to believe they would cede power the next time.

"In a democracy," Levitsky said, "parties lose popularity and they lose elections. That is normal. But a democracy cannot afford for this Republican Party to win again because they have demonstrated a ton of evidence that they are no longer committed to the democratic rules of the game."

So Biden-Cheney is not such a crazy idea? I asked.

"Not at all," said Levitsky. "We should be ready to talk about Liz Cheney as part of a blow-your-mind Israeli-style fusion coalition with Democrats. It is a coalition that says: 'There is only one overriding goal right now — that is saving our democratic system.'"

That brings us to the second point. Saving a democratic system requires huge political sacrifice, added Levitsky. "It means A.O.C. campaigning for Liz Cheney" and it means Liz Cheney "putting on the shelf" many policy goals she and other Republicans cherish. "But that is what it takes, and if you don't do it, just look back and see why democracy collapsed in countries like Germany, Spain and Chile. The democratic forces there should have done it, but they didn't."
So . . . okay. I get where Levitsky and Friedman are coming from. It's an extension—albeit a significant one—from the argument many of us NeverTrump types made in 2016 and, especially, in 2020.
But America is not Israel. Even leaving aside every other difference—and they are vast—our institutions aren't the same. Israel has a modified parliamentary system elected under a version of proportional representation. Coalition governments are the norm: the rules are such that no party is likely to win a majority of seats in the Knesset and, therefore, bargaining to get other parties to agree to form a government is required.
The crucial compromise for the current grand coalition was a rotation agreement under which Yamina Party leader Naftali Bennett will serve as prime minister until August 2023 and then hand power over to Yesh Atid Party leader Yair Lapid through until November 2025. There is simply no mechanism for doing that here.
So, what exactly would democracy-loving Republicans get out of the deal. Vice President Cheney would be essentially powerless because the Vice Presidency has no real power unless the Senate is split 50-50. She would be influential to the extent Biden heeded her counsel and/or handed her control over a policy portfolio—although, presumably, it would be one on which they were already on broad alignment or one Biden didn't much care about.
Conversely, Democrats would be less than stoked about this as well. Biden would turn 81 shortly after his re-election. There is a higher-than-usual chance that he would not finish out his term. In which case, we have President Cheney.