Stupid Takes From "Smart" People: Trump/FBI Edition
Tell us you don't know anything about Federal Warrants without telling us you don't know anything about Federal Warrants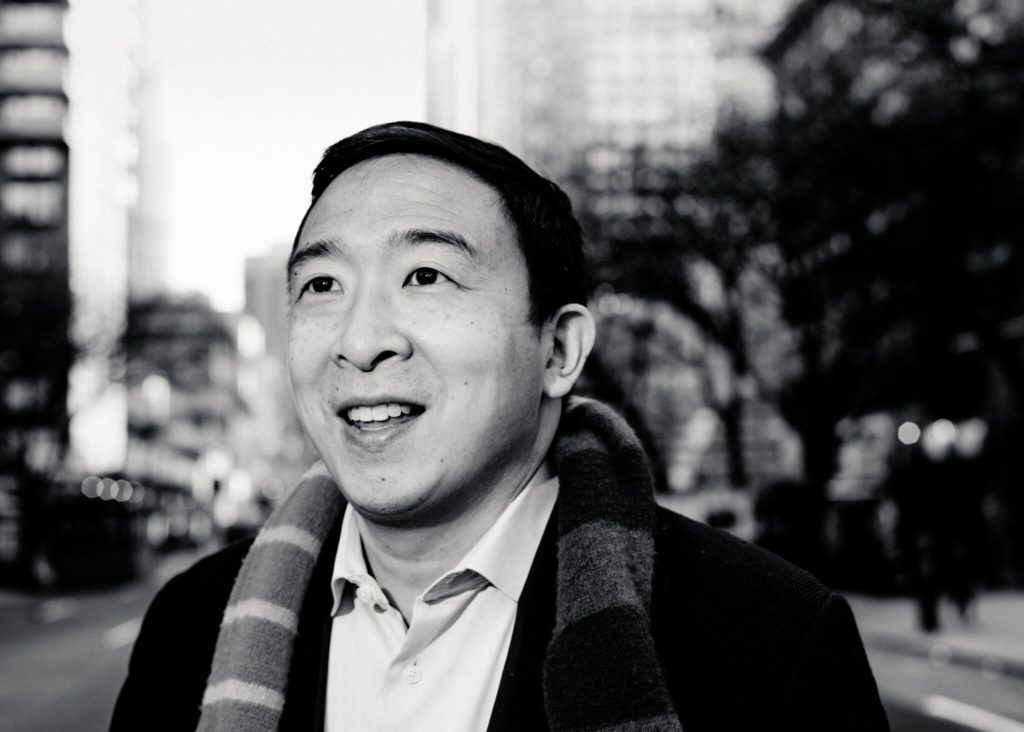 In the almost 48 hours since we learned that the FBI executed a search warrant on former President Trump's Mar A Lago hotel and residence, there have been a lot of stupid takes on it. Many come from the usual sources who appear to be circling the wagons around Trump. MTG for example wants to "Defund the FBI." The House Republican Caucus warns that if they can serve a former president with a search warrant then they can serve anyone with a warrant (as if this is not the way our criminal legal system is supposed to work). More irresponsibly Newt Gingrich and others are speculating that the FBI was actually planting evidence. Sadly, this is par for the course with these political provocateurs.
What's far more disappointing is when people who market themselves as outside-the-box thinkers decide to weigh in on the topic. And the worst example of this is from political revolutionary Andrew Yang:
I'm not going to address the overall "former Presidents should be above the law for the good of national harmony" aspect of this thread. Over at the National Review Kevin Williamson has done an admirably succinct job of obliterating that line of thought (seriously, it's a quick read and worth it). I'm specifically looking at the second tweet and what it indicates about Yang's understanding of the Federal Criminal Justice system and, potentially, his overall level of curiosity about how government actually functions.
Before I unpack everything that is wrong with that characterization, let me remind you that Yang earned a Juris Doctor from Columbia Law School in 1999. And practiced law in New York for five months before leaving the profession. He recounted the impact those studies had on his life in a Washington Post article:
He said he doesn't regret studying law, which made him more "structured and detail-oriented." On the other hand, he said, the cautious analysis taught in law school can get in the way of an entrepreneur who needs to make decisions quickly, often based more on instinct than data. He said he had to "unlearn" some of what his law professors taught him.

https://www.washingtonpost.com/politics/2019/10/28/andrew-yang-was-groomed-high-paying-job-an-elite-law-firm-he-lasted-five-months/?arc404=true
Me thinks he unlearned too much. So let's begin:
"It seems like this was authorized by a local judge"
First, the search warrant must be sought in the district it will be executed in. Therefore it has to be local. But it's still being handled by the federal system, which has far higher thresholds than most State and County courts.
The search warrant was authorized by a U. S. Magistrate Judge. Magistrate judges are term positions that are appointed by Federal Judges in a specific District. While they are not voted on by the Senate, they need the majority support of the District Judges. They are not easy appointments to get and the people who serve in these positions are, generally speaking, excellent jurists. This includes Magistrate Judge Bruce E Reinhart who, previous to being appointed served as both a Federal Prosecutor and Criminal Defense Attorney (a plus in my book) among many other positions. Ken White (aka Popehat) notes the following about Magistrate judges:
This gets us to the next part of Yang's Tweet:
"and a particular FBI office without buy-in or notification of higher levels of government."
I'm not sure how best to even parse the absurdity of this statement. The FBI and Department of Justice, like many law enforcement organizations, can be overzealous in pursuing suspects and evidence. However, we also need to look at past behavior to interpret the news. One of the hallmarks of the last two years is how cautiously the DoJ in particular has approached investigations of the former President (much to the very public chagrin of Progressives and Democrats). The idea that a particular FBI branch office would unilaterally move forward without seeking input from FBI headquarters or DoJ headquarters is ridiculous.
Federal Prosecutors would most likely be involved in drawing up and reviewing the warrant application because it needs to include evidence of how the search would relate to an active investigation and potentially lead to charging. To get a sense of how in-depth a warrant application needs to be, see the 50-page application that was filed to obtain the Paul Manafort search warrant in 2017.
And given the conservatism of Federal Prosecutors (again something that White regularly talks about) in terms of charging political figures, no Prosecutor would stick their neck out on this one (especially given Merrit Garland's concerns around the perceived politicization of the Department of Justice). Let's look at White's take:
Part of the reason for this care is that a copy of the warrant, which includes both the items taken AND the information about what crimes are being investigated, has to be left with the subject of the warrant. Note that Trump's legal team has already stated they will not be making that document public at this time.
Now it's entirely possible that all of these distinctions were part of the things from Law School that Yang decided to "unlearn." I for one have definitely forgotten a lot of stuff I knew in 1999 as well. The problem was that Yang decided to write about this topic without doing any basic research to check his hot take. That to me demonstrates both a lack of curiosity and a lack of detail that is deeply problematic for someone who positions himself as a serious political thinker. Of course, as James and Steven have already pointed out, this isn't a particularly new behavior for Yang. The best we can say is we found a topic he understands even less than political theory, but still comments as if he's an expert in it.
---
Update: We may know more about the warrant in the next few days. A number of organizations including Judicial Watch and the Albany Times Union have petitioned the Southern District of Florida to unseal (if sealed) and release the warrant that was left with the Trump Attornies. The Court has until Monday to respond.
---
Update 2: In a press conference today Attorney General Garland confirmed that he personally approved the warrant. So much for "It seems like this was authorized by a local judge and a particular FBI office without buy-in or notification of higher levels of government." Looking forward to Yang's retraction or clarification.