Super Bowl Sets Viewership Record For Fourth Straight Year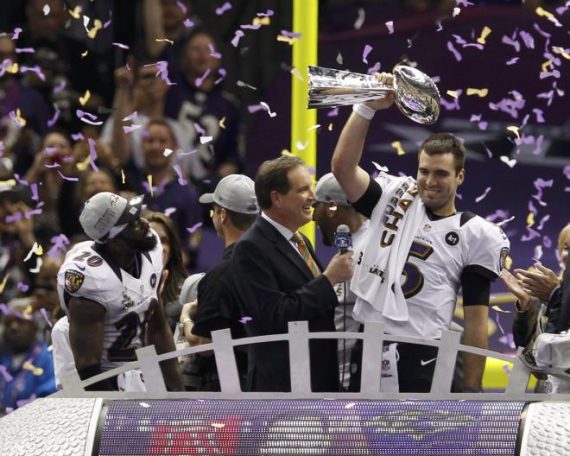 Each Super Bowl broadcast since 2010 has set a new record for the total number of viewers and Super Bowl XLVII was no exception:
(Reuters) – The close Super Bowl contest between the Baltimore Ravens and the San Francisco 49ers scored the highest rating share in history for the game, based on Nielsen's top U.S. television markets, CBS Corp said on Monday.

The game, which suffered a 35 minute delay due to a power outage, earned an average overnight household rating of 48.1 in Nielsen's metered markets, up 1 percent compared to last year's Super Bowl between the New York Giants and New England Patriots. CBS said the rating excludes the blackout that occurred between 8:45 PM to 9:15 PM. Nielsen's "metered markets" represent the top 56 U.S. TV markets.

The highest rated period during Sunday's Super Bowl occurred between 10:30 P.M.-10:45 P.M, when the game came down to the wire and the Ravens were able to hold off a furious second half comeback by the 49ers to win the game 34-31.
The first estimate of nationwide viewers will be out later today but, given these numbers, it will be definitely be higher than last years 111 million number.