Super Bowl XLVI Sets U.S. Television Viewership Record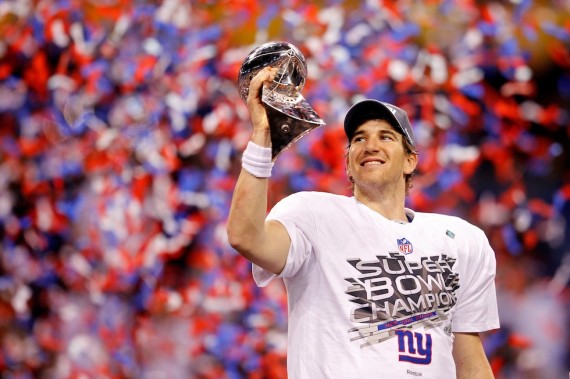 For the third year in a row, the Super Bowl was the most-watched television program in history:
NEW YORK—For the third consecutive year, the Super Bowl set a record as the most-watched television show in U.S. history.

The Nielsen Co. said Monday that an estimated 111.3 million people watched the New York Giants beat the New England Patriots on Sunday night. That narrowly beat the 111 million who watched Green Bay's win over Pittsburgh last year.

NBC was blessed by a competitive game between two teams that played in one of the Super Bowl's most memorable contests four years ago, with one of them representing the largest media market in the country.

The game wasn't over until Tom Brady's last-second heave into the end zone dropped onto the turf. That play itself had the biggest audience of any play in the game, according to the digital video recorder maker Tivo. Nielsen said 117.7 million people were watching during the last half hour of the game.

The last two Super Bowls, along with the 2010 game between New Orleans and Indianapolis and the finale of "M-A-S-H" in 1983, are the only programs to exceed 100 million viewers in U.S. television history.

Madonna has some bragging rights, too. Her halftime show was seen by an estimated 114 million people — a higher average than the game itself — and was the most-watched Super Bowl halftime entertainment show on record, Nielsen said.
Given the plethora of television and other entertainment offerings, it's likely that only other Super Bowls will break this record in the future.  Interestingly, four of the five most-watched television broadcasts, and five of the top six, are Super Bowls that have taken place between 2008 and 2012.