Superman Loves America After All
Superman doesn't hate America after all!
Remember all the hubbub about Superman renouncing his American citizenship in Action Comics #900, saying that he doesn't want to be seen as a tool of U.S. policy? Coming on the heels of changing "Truth, justice, and the American Way" to "Truth, Justice . . . and all that stuff" in a movie a few years back, people were just having the vapors.
Well, he demonstrates in Superman #711 that he really loves America after all: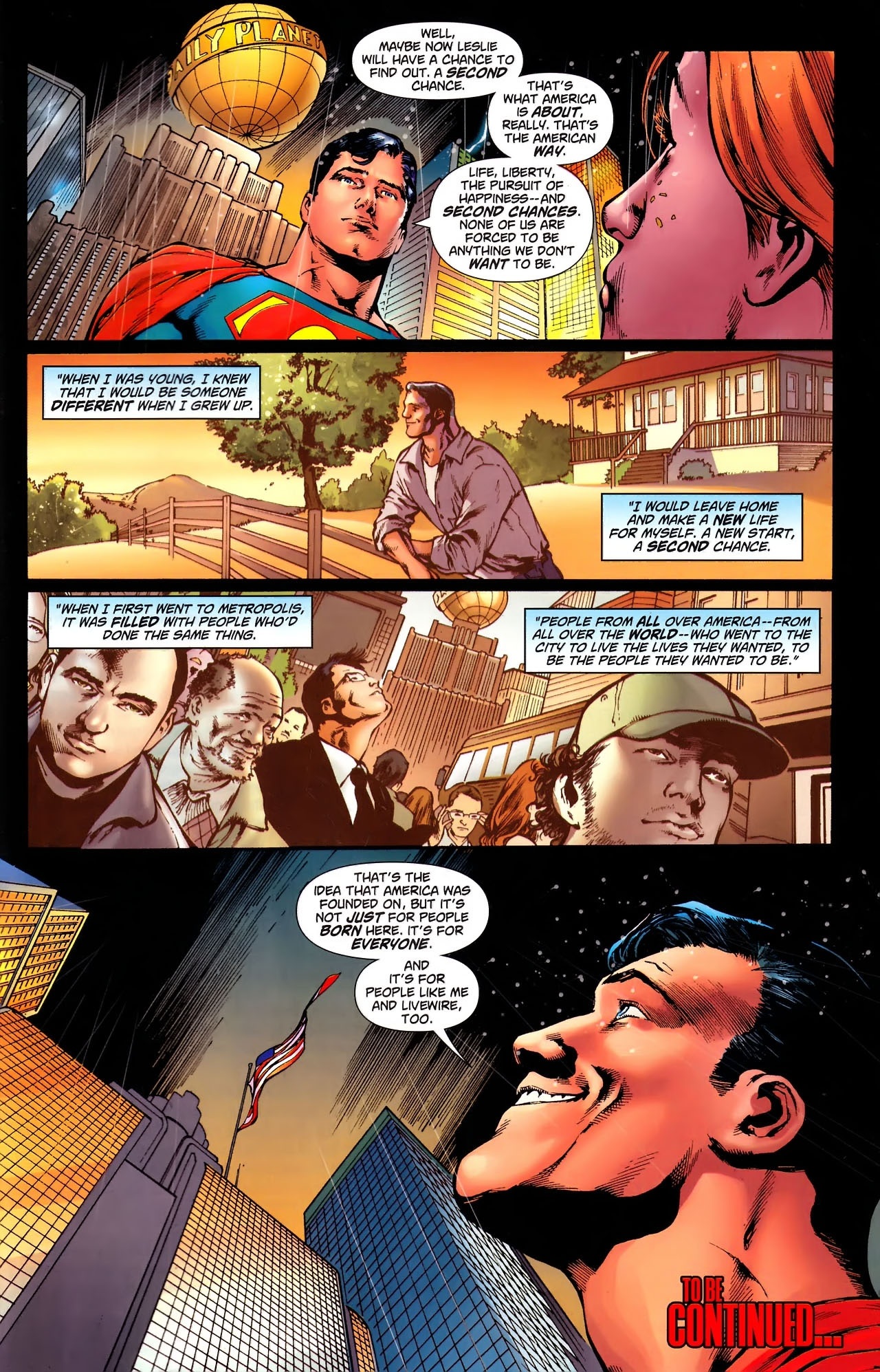 This is very important for those of you who take your cues about how to feel about America from comic book characters.