Supreme Court Strikes Down Law Barring Social Media Use By Sex Offenders
The Supreme Court rules that states cannot bar convicted felons from using social media sites.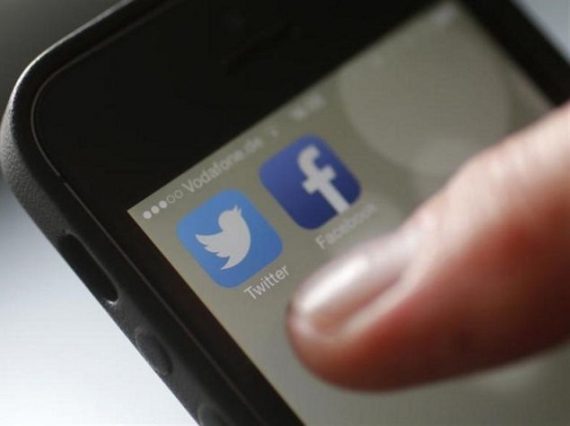 Yesterday, the Supreme Court struck down a North Carolina law that barred convicted sex offenders from accessing common social media sites such as Facebook and Twitter after they are released from prison:
The U.S. Supreme Court has overturned a North Carolina law prohibiting registered sex offenders from using Facebook or other social networking sites that minors can join.

The challenge was brought by Lester Gerard Parkingham Jr., a registered sex offender in North Carolina, who faced additional charges after Durham police found a Facebook page he created under an assumed name.

The case raised questions about whether such laws prohibit sex offenders from participating in web-based forums, which have become virtual town squares, as they re-enter society.

"This case is one of the first this Court has taken to address the relationship between the First Amendment and the modern Internet," Justice Anthony Kennedy wrote in the majority opinion. "As a result, the Court must exercise extreme caution before suggesting that the First Amendment provides scant protection for access to vast networks in that medium."

The justices sent the case back to the state Supreme Court to reverse its earlier decision.

"In sum, to foreclose access to social media altogether is to prevent the user from engaging in the legitimate exercise of First Amendment rights," Kennedy's ruling states. "It is unsettling to suggest that only a limited set of websites can be used even by persons who have completed their sentences. Even convicted criminals – and in some instances especially convicted criminals – might receive legitimate benefits from these means for access to the world of ideas, in particular if they seek to reform and to pursue lawful and rewarding lives."

The state Court of Appeals ruled the law was too broad and restricted Parkingham's free speech. The N.C. Supreme Court overturned that ruling, saying in a 4-2 decision that the "incidental burden imposed" upon convicted sex offenders "is not greater than necessary to further the governmental interest of protecting children from registered sex offenders."

In North Carolina, where 14,268 people are entered in the N.C. Sex Offender and Public Protection Registry database, civil liberty organizations have paid close attention to Packingham's case.

The 2008 restriction was part of a legislative package that Roy Cooper, the state Attorney General at the time, advocated for many years. Cooper was elected governor last fall.

Packingham argued that prohibiting him from using social media sites is a violation of his rights to "free speech, expression, association, assembly and the press under the First and Fourteenth Amendments."

Packingham was convicted in 2002 of taking indecent liberties with a child.

In 2010, Durham police began investigating Myspace and Facebook profiles to enforce the law. Investigators said they found a picture of Packingham on Facebook and determined he created the profile page, according to court documents. His post was about a court's resolution of a traffic ticket he had received. "No fine. No Court costs. No nothing. Praise be to God. Wow. Thanks, Jesus," Packingham's post stated.

Packingham was convicted in May 2012 of violating the 2008 social media ban and received a suspended sentence and probation.

The 2008 legislative package came about at a time that state attorneys general across the nation were raising concerns about social media sites such as Facebook and Myspace, hoping to protect users from sexual predators using the networks.

Though many of those sites now are more widely used by adults than children, the North Carolina law makes it illegal for a registered sex offender to access a website where he or she knows minors have personal web pages.

"Even with these assumptions about the scope of the law and the State's interest, the statute here enacts a prohibition unprecedented in the scope of First Amendment speech it burdens," Kennedy's ruling states. "Social media allows users to gain access to information and communicate with one another about it on any subject that might come to mind."

Though the ruling was unanimous, with new Justice Neil Gorsuch not participating, Chief Justice John Roberts and Justices Samuel Alito and Clarence Thomas cautioned that Kennedy's "loose rhetoric" could prevent states from taking any measures to restrict convicted sex offenders on the internet.

"This language is bound to be interpreted by some to mean that the states are largely powerless to restrict even the most dangerous sexual predators from visiting any internet sires, including for example internet dating sites," Alito wrote for the three justices.

Many states have laws that require sex offenders to provide information about their internet use to authorities. States also limit internet use as a condition of parole or probation.

Louisiana has a law similar to North Carolina's, but unlike the N.C. law just struck down, Louisiana's applies only to people convicted of sex crimes with children, according to a document filed in Supreme Court.

Glenn Gerding, the Chapel Hill attorney who represented Packingham, argued several years ago that the law as written could make it difficult for a registered offender to engage in routine Internet activity, such as a Google search.

The law defines a "commercial social networking website" as one that derives revenue from membership fees or advertising, facilitates social introductions and allows users to create pages to post information.

Though the law makes exceptions for websites that provide narrow services such as email, the three-judge N.C. appeals court panel that ruled in the case said it could prohibit a registered sex offender from accessing Google, Amazon or even a cooking TV channel website because the sites provide secondary social networking forums.
SCOTUSBlog's Amy Howe analyzes the decision:
In an opinion that was joined in full by Justices Ruth Bader Ginsburg, Stephen Breyer, Sonia Sotomayor and Elena Kagan, Justice Anthony Kennedy began by outlining what he described as a "fundamental principle of the First Amendment": that everyone should "have access to places where they can speak and listen, and then, after reflection, speak and listen once more." And even if once it may have been hard to determine which places are "the most important" "for the exchange of views," Kennedy concluded, it isn't hard now. Instead, he reasoned, it is "clear" that the Internet and, in particular, social media provide such opportunities, with "three times the population of North America" now using Facebook. Emphasizing that Packingham's case "is one of the first this Court has taken to address the relationship between the First Amendment and the modern Internet," Kennedy warned that the court should "exercise extreme caution before suggesting that the First Amendment provides scant protection for access" to ubiquitous social-networking sites like Facebook and Twitter.

Here, Kennedy reasoned, North Carolina's law cannot pass constitutional muster. Kennedy agreed with the state that sex offenders should not be able to have access to "vulnerable victims" like children – the stated purpose of the law. And he took as a given, for the sake of argument, that states could "enact specific, narrowly tailored laws that prohibit a sex offender from engaging in conduct that often presages a sexual crime." But North Carolina's law goes too far, he explained, because it stifles "lawful speech as the means to suppress unlawful speech." By barring sex offenders from using social-networking sites, he continued, the state "with one broad stroke bars access to what for many are the principal sources for knowing current events, checking ads for employment, speaking and listening in the modern public square, and otherwise exploring the vast realms of human thought and knowledge." "In sum," Kennedy concluded, "to foreclose access to social media altogether is to prevent the user from engaging in the legitimate exercise of First Amendment rights."

Justice Samuel Alito, in an opinion that was joined by Chief Justice John Roberts and Justice Clarence Thomas, agreed with Kennedy – to a point. Much like Kennedy, Alito acknowledged that states have an interest in protecting children from abuse; moreover, he added, "it is legitimate and entirely reasonable for States to try to stop abuse from occurring before it happens." But, he noted, the North Carolina law under which Packingham was convicted must ultimately be deemed unconstitutional because it also bars sex offenders from gaining access to "a large number of websites" – including, but not limited to, Amazon, The Washington Post, and WebMD – "that are most unlikely to facilitate the commission of a sex crime against a child."
The Court's decision seems to me to be entirely reasonable and correct. While there is obviously a concern about people who have been convicted of serious crimes being able to use technology in ways that could lead to a repetition of that crime, the idea that having a criminal record means that one cannot utilize a part of the Internet that is considered by many to be an important venue for speaking out on issues seems like it goes too far. In some cases, perhaps, there might be a justification for barring a released criminal from utilizing the Internet as a condition of probation or parole, that's not what this case was about. In this case, people who have otherwise served their time and have been released from prison were being barred, apparently for life, from accessing social media sites for reasons that don't appear to have any connection to their particular case. As Justice Kennedy notes, this bars people from using a portion of the Internet that has become an important vehicle for spreading of political and other ideas online. There is quite simply no justification for such a blanket ban, and the Court was right to knock it down.
As I noted when this case was argued back in February, this case raises questions about the reasonableness of other restrictions on the rights of felons in general and sex offenders in particular. For example, if it is unconstitutional for the state to prevent a felon from accessing social media sites, what does that say about sentences that prevent them from accessing the Internet at all. More fundamentally, if it is unconstitutional to bar someone from social media use because of the restrictions that many states place on the right of felons to vote, in many cases even after they have served the terms of any probation or parole? Those are issues for future cases, of course, but it strikes me that if it is unconstitutional to place a lifetime bar on social media use then how does that impact laws that bar felons from voting? Those issues would require litigation in future cases, of course, but it seems to me that it would be hard to justify those restrictions in light of the ruling that the Court handed down yesterday.
Here's the opinion:
Packingham v. North Carolina Opinion by Doug Mataconis on Scribd