Supreme Court: Strip Searches Always Permissible
The US Supreme Court ruled today that police can strip search anyone they decide to arrest for anything for any reason.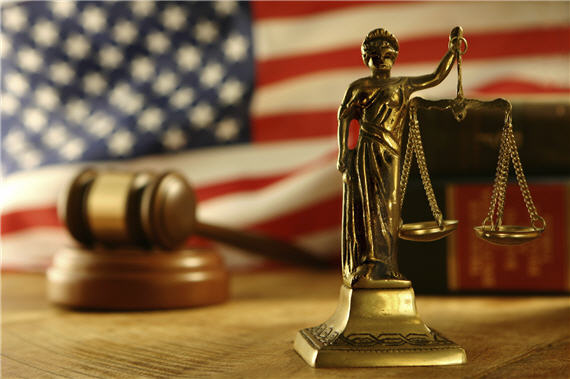 The US Supreme Court ruled today that police can strip search anyone they decide to arrest for anything for any reason.
NYT ("Justices Approve Strip-Searches for Any Offense"):
The Supreme Court on Monday ruled by a 5-to-4 vote that officials may strip-search people arrested for any offense, however minor, before admitting them to jails even if the officials have no reason to suspect the presence of contraband.

Justice Anthony M. Kennedy, joined by the court's conservative wing, wrote that courts are in no position to second-guess the judgments of correctional officials who must consider not only the possibility of smuggled weapons and drugs but also public health and information about gang affiliations. About 13 million people are admitted each year to the nation's jails, Justice Kennedy wrote. Under Monday's ruling, he wrote, "every detainee who will be admitted to the general population may be required to undergo a close visual inspection while undressed."

Justice Stephen G. Breyer, writing for the four dissenters, said strip-searches were "a serious affront to human dignity and to individual privacy" and should be used only when there was good reason to do so.

[…]

The Supreme Court case arose from the arrest of Albert W. Florence in New Jersey in 2005. Mr. Florence was in the passenger seat of his BMW when a state trooper pulled his wife, April, over for speeding. A records search revealed an outstanding warrant based on an unpaid fine. (The information was wrong; the fine had been paid.)

Mr. Florence was held for a week in jails in two counties, and he was strip-searched twice. There is some dispute about the details but general agreement that he was made to stand naked in front of a guard who required him to move intimate parts of his body. The guards did not touch him.
This is just appalling.
The 4th Amendment declares that "The right of the people to be secure in their persons, houses, papers, and effects, against unreasonable searches and seizures, shall not be violated, and no warrants shall issue, but upon probable cause, supported by oath or affirmation, and particularly describing the place to be searched, and the persons or things to be seized." How is a strip search under the conditions of Florence's arrest–for a crime that had no relation to violence or hiding of small objects–reasonable? In what sense is there probable cause? When was a warrant issued? What particular thing were they looking to seize?
Radley Balko observes that "these decisions are continually undermined by the fact that only two justices on the current Court have any criminal law experience, and none have any experience in criminal defense. (The last Supreme Court justice who did any criminal defense work was Thurgood Marshall, who retired more than 20 years ago.)"
Lyle Denniston offers the small comfort that,
Some difference of emphasis among the five Justices in the majority made it appear that the decision might be more limited than at first glance.

The ruling, it appeared, did not authorize jail officials to conduct a strip search unless the prisoner was to be placed among other prisoners at the facility. Two Justices wrote separately in an effort to stress that aspect of the ruling, and their votes were essential to the 5-4 result.

The decision was a clear defeat for challengers to strip searches as a general policy. The Court explicitly refused to limit the authority to use strip searches only to situations in which a specific individual gave officers a reason to consider that prisoner to be dangerous or likely to be carrying a concealed weapon or drugs. The same kind of visual inspection of an arrestee's naked body, the Court declared, can be applied to anyone placed in the general population of a jail or prison, even if only temporarily.
Additionally, he points out that the NYT description elides some not insignificant information.
As if somehow to help justify its ruling against his challenge to the strip searches, the Court's main opinion by Justice Anthony M. Kennedy opened with a description of Florence's earlier run-in with police, seven years before the arrest that led to the strip searches. He had been arrested after fleeing from police, and was charged with obstruction of justice and use of a deadly weapon. He had pleaded guilty to less serious offenses, had paid part of the fine, but had fallen behind in his payments. That, and a failure to appear at a court hearing about the fine, led to the issuance of an arrest warrant. He had paid the remainder of the fine a week later, but the warrant remained open in computer files.

Although the Kennedy opinion would later say that police need not make a strip search policy depend upon an arrested individual's prior history in crime, the inclusion of the background material about Florence's history appeared to be aimed at showing that police could not know the character of any individual they had brought in, and thus needed a policy applying to all to ensure that no threat would enter the facility with that prisoner.

The main opinion noted that the jail officials involved in this case had asked the Court not to write constitutional rules that would require them to forgo a strip search unless they had reason to do so based on an individual's behavior, the suspected crime for which that person been arrested, the person's criminal record, or "other factors." Justice Kennedy wrote: "They offer significant reasons why the Constitution must not prevent them from conducting the same search on any suspected offender who will be admitted to the general population of their facilities."
But that's circular reasoning, at best. At most, this demonstrates that Florence was more of a threat than one would suspect from the circumstances of his arrest. On the one hand, the obvious counter is that the police had no reason to suspect that. On the other hand, that's sort of Kennedy's point: it's conceivable that some seemingly innocent Schmoe arrested for, say, failing to pay his parking tickets could in fact have a weapon.
To buy that argument, though, is to make a mockery of the Constitution's requirement of probable cause. Indeed, it turns it on its head: If it's even remotely conceivable that someone has a weapon, he should be treated as if he is.