Supreme Court Upholds Ohio Infrequent Voter Purge Law
In Husted v. A. Philip Randolph Institute, Samuel Alito authored a 5-4 opinion ruling that removing voters from the rolls after four years is perfectly legal.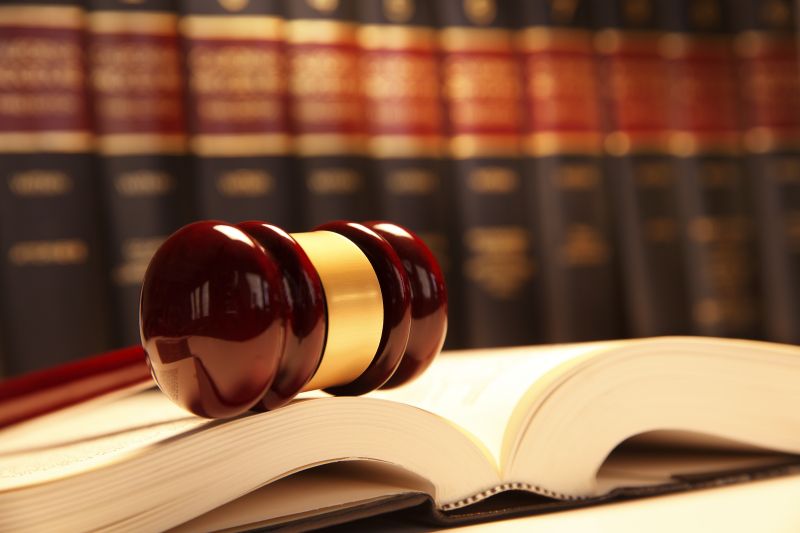 An odd if predictable ruling today from the Supreme Court.
WaPo ("Supreme Court upholds Ohio's way of removing infrequent voters from rolls"):
Conservatives on the Supreme Court on Monday upheld Ohio's method of purging voters from the rolls after they miss elections.

The court ruled 5 to 4 that Ohio's process does not violate federal law. The dissenters said it could result in thousands of infrequent voters losing their right to vote.

Unlike many voting cases that come before the court, Wednesday's case centered not on grand constitutional principles but on interpreting seemingly contradictory directives of federal law.

Beyond the prohibition on removing voters because they failed to vote, the law calls on states to keep accurate rolls and allows removal when a person fails to respond to a request to confirm registration and then fails to vote in two federal elections.

Ohio sends a notice after a voter skips a single federal election cycle. If they fail to respond and do not vote in the next four years, their names are removed from the rolls.

Justice Samuel A. Alito Jr. said the court's job was not to decide whether Ohio has adopted the "ideal method" for keeping rolls up to date, but only whether it complies with federal law.
That's the entirety of the WaPo report. After reading it, my thought was that Alito reached the only possible verdict. This was, after all, a statutory interpretation, not a ruling on Constitutional law. And, if there's not a federal statute banning this practice, states are naturally free to set their own rules for elections. But it's not that simple, as one sees from the longer report at NYT ("Supreme Court Upholds Ohio's Purge of Voting Rolls"):
The Supreme Court on Monday upheld Ohio's aggressive efforts to purge its voting rolls.

The court ruled that a state may kick people off the rolls if they skip a few elections and fail to respond to a notice from state election officials. The vote was 5 to 4, with the more conservative justices in the majority.

The case concerned Larry Harmon, a software engineer and Navy veteran who lives near Akron, Ohio. He voted in the 2004 and 2008 presidential elections but did not vote in 2012, saying he was unimpressed by the candidates. He also sat out the midterm elections in 2010 and 2014.

But in 2015, Mr. Harmon did want to vote against a ballot initiative to legalize marijuana and found that his name had been stricken from the voting rolls.

Federal laws prohibit states from removing people from voter rolls "by reason of the person's failure to vote." But they allow election officials who suspect that a voter has moved to send a confirmation notice.

The central question in the case was whether a failure to vote could be the reason to send out the notice.

Ohio is more aggressive than any other state in purging its voter rolls. After skipping a single federal election cycle, voters are sent a notice. If they fail to respond and do not vote in the next four years, their names are purged from the rolls.

A few other states use similar approaches, but not one of them moves as fast.

"Ohio is the only state that commences such a process based on the failure to vote in a single federal election cycle," said a brief from the League of Women Voters and the Brennan Center for Justice. "Literally every other state uses a different, and more voter-protective, practice."

The United States Court of Appeals for the Sixth Circuit, in Cincinnati, ruled in favor of Mr. Harmon in 2016, saying that Ohio had violated the National Voter Registration Act of 1993 by using the failure to vote as a "trigger" for sending the notices.
Congress went through all the trouble a quarter century back to explicitly ban the practice of purging the voter rolls of those who simply failed to vote. Common sense would indicate that this is precisely what Ohio is doing. That they include the intermediate step—based on failure to vote—of requiring people to opt back into the voting process doesn't obviously change that.
Beyond the technicalities of the law, of course, is the larger issue of Republican-controlled legislatures doing what they can to make it harder for those likely to vote Democrat to do so. There's simply no doubt that these laws disproportionately impact low-income, low-education citizens, especially African-Americans and Hispanics. Rather clearly, that impact is considered a feature rather than a bug in these laws. Indeed, we have numerous instances of Republican politicians openly stating that this is the case.
Because the legislative histories will show plausible other reasons for these hurdles to registration and voting, they likely don't violate the U.S. Constitution. But they're shameful and un-American.
SCOTUSBlog has been tracking the case for years but has not yet written on today's ruling. I'll update the post when they do.
The full opinion and dissent are available at the Supreme Court's site.
UPDATE:  SCOTUSBlog's Amy Howe has just put up her analysis of the ruling. The core:
In a decision by Justice Samuel Alito, the court emphasized that subsection (d) of the NVRA specifically allows states to remove a voter who "has failed to respond to a notice" and "has not voted or appeared to vote." Indeed, the majority stressed, not only "are States allowed to remove registrants who satisfy these requirements, but federal law makes this removal mandatory." The Ohio practice at issue in this case, the majority concluded, "follows subsection (d) to the letter": "It is undisputed that Ohio does not remove a registrant on change-of-residence grounds unless the registrant is sent and fails to mail back a return card and then fails to vote for an additional four years."

For the five justices in the majority – Alito, along with Chief Justice John Roberts and Justices Anthony Kennedy, Clarence Thomas and Neil Gorsuch – the extent to which Ohio's practice hews to subsection (d) was enough. And they rejected the challengers' argument that the state's practice violates the ban on removing voters from the registration lists "solely by reason of a failure to vote" because it uses the failure to vote as the trigger for sending the return card. The majority reasoned that Ohio's practice would violate the "failure-to-vote" clause "only if it removes registrants for no reason other than their failure to vote." But here, the majority reiterated, the state "removes registrants only if they have failed to vote and have failed to respond to a notice."

Justice Stephen Breyer dissented from today's decision, in an opinion joined by Sotomayor and Justices Ruth Bader Ginsburg and Elena Kagan. Breyer would have struck down Ohio's practice not only because it violates the provision prohibiting states from removing voters from their list "solely by reason of a failure to vote," but also because he believes that Ohio is not complying with its obligation, under the same federal laws, to make a "reasonable effort" to remove ineligible voters from its lists. Breyer complained that the state reads too much into a voter's failure to return a notice to confirm his eligibility. There is no reason to assume such voters have moved, Breyer suggested; for whatever reason, he posited, it's simply human nature that people don't return cards that they get in the mail.

Alito pushed back against the Breyer dissent, criticizing its reliance on its "own cobbled-together statistics" and "a feature of human nature of which the dissent has apparently taken judicial notice." Breyer may not think that a voter's failure to confirm his eligibility by taking what Alito characterized as "the simple and easy step of mailing back the preaddressed, postage prepaid card" or updating his information online has any significance, Alito wrote, but Congress disagreed. What Breyer's dissent really boils down to, said Alito, is a "policy disagreement." But this case is about interpreting federal statutes, Alito emphasized: "We have no authority to second-guess Congress" or to decide whether Ohio's practice is the best way to keep its voter rolls current. "The only question before us," Alito concluded, is whether the practice "violates federal law. It does not."
While I think the majority is splitting hairs here, they're not wrong. Ohio's statute, while falling within a pattern I find highly disturbing, falls within the technical limits of Federal statute.