SXSW Latest Victim of Coronavirus
Conferences, sporting events, and even school has been canceled to avoid spreading the pandemic.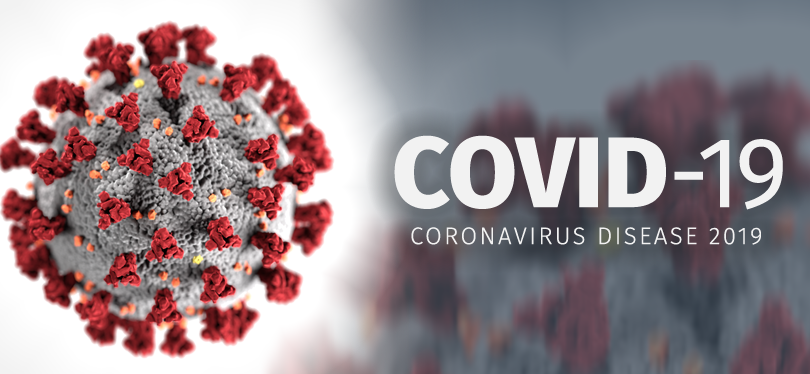 A wave of conferences and conventions have been canceled in an attempt to avoid mass contagion from the COVID-19 pandemic. The huge Austin music festival is but the latest and most prominent.
South by Southwest, the annual tech, film and music conference held in Austin, Texas, has been canceled due to concerns surrounding the coronavirus outbreak. 

Local government officials announced the update at a news conference Friday afternoon discussing the status of the outbreak and events in the city. Austin Mayor Steve Adler said he had declared a local disaster in the city and issued an order canceling the conference. 

In a statement on its website, SXSW said it would "faithfully follow the City's directions." 

"We are devastated to share this news with you," organizers wrote on the SXSW website. "'The show must go on' is in our DNA, and this is the first time in 34 years that the March event will not take place. We are now working through the ramifications of this unprecedented situation." 
Austin officials said there are no confirmed cases of COVID-19 in Travis County, where Austin is located. But confirmed cases around the world passed 100,000 Friday. 

In the blog post, organizers did not mention any details about refunds for badges, which range in cost from $1,395 to $1,725.

The conference had been scheduled to take place between March 13 and 22. In recent days, Facebook, Intel, Twitter and TikTok had pulled out of the conference as large corporations limited travel for employees amid the virus outbreak. 

The conference said it had 73,716 attendees in 2019, 19,166 of whom were from outside the U.S. On top of that, many more work and volunteer at the event.

A Change.org petition asking conference organizers to cancel the conference, calling proceeding with plans "irresponsible," had received more than 40,000 signatures as of Wednesday morning. But before canceling, organizers had said they were working with government agencies to ensure safety of the event. 

A slew of other events as of this week were cancelled or postponed, including Google I/O, the Geneva International Motor Show, the Mobile World Congress and Facebook's F8 developers conference.
It's a prudent move and happening across industries:
Tokyo has already canceled its marathon for all but professional runners. (More than 37,000 runners took part last year.) The March meeting of the American Physical Society in Denver has been canceled. (Organizers anticipated 10,000 attendees.) Workday canceled a sales conference in Orlando, and Google and Facebook have also scrapped multiple events. (Last year, one of these, F8, drew 5,000 attendees.) Seemingly overnight, the coronavirus has people rethinking concerts, vacations, and even getting to work on public transportation.
Already, colleges and schools around the world are taking extended breaks or moving to remote classes. And sporting events are slowly being canceled, with the Olympic Games in Tokyo a strong possibility.
The burgeoning coronavirus epidemic is starting to wreak havoc with event scheduling and planning. As the World Health Organization recommends individuals in hot zones keeping a distance of about 3 feet between one another at all times to reduce the likelihood of transmission from person to person, MGM, Eon and Universal postponed release of the new James Bond movie "No Time to Die" to the fall, and Italy declared that all sporting events in the country will take place without fans present for at least a month. Speculation has swirled about even bigger events, ranging from the Democratic and Republican conventions to perhaps the biggest event of them all: the 2020 Summer Olympic Games set to take place in Tokyo. While the IOC insists the Games will go on as planned, there is precedent for canceling them.

Soccer matches in Middlesbrough, England, were canceled in 1897 due to smallpox, and games in Blackburn, England, were postponed in 1965 to prevent the spread of poliovirus. In 2001, hand foot and mouth disease halted equestrian events and the Six Nations rugby tournament in England. And in 1918, while Major League Baseball played on to increase American morale as threats mounted due to influenza and global instability due to war, the season was eventually shortened, ending in early September. More recently, in 2016, Major League Baseball games were relocated out of Puerto Rico to Miami due to fears concerning Zika virus transmission.

[…]

Other disease outbreaks have, however, caused unanticipated challenges in the past few decades, and emerging diseases, notably those without a vaccine, pose a greater threat to international sporting events. In May 2003, four months before the FIFA Women's World Cup was to take place in China, FIFA moved the tournament out of China because of SARS, even though none of the venues were in Guangdong province, where SARS first emerged. The decision stemmed from consultations between FIFA's Sports Medical Committee and the World Health Organization.

The 2014-2015 Ebola virus epidemic, with an estimated fatality rate of approximately 50 percent, also affected sport. Several countries expressed concerns over hosting qualifying matches for the Africa Cup of Nations, the premier soccer tournament on the African continent. Morocco, host of the final tournament, even asked for the event to be postponed for a year, fearing foreign fans would spread the disease. However, the Confederation of African Football refused to postpone the tournament because it did not expect many fans from Ebola-infected countries to travel. They instead expelled Morocco from the tournament.
In 2016, the concern was Zika. While the fear of this disease did scare some travelers and athletes from attending the Olympics in Rio de Janeiro, including the biggest names in golf, WHO focused its attention on recommending that pregnant women or women hoping to become pregnant stay away.

With its rapid spread across the globe and seemingly high fatality rate, averaging 2.3 percent in most cases and about 15 percent in elderly patients, covid-19 has become the fastest-growing health threat that international sport has yet seen.
Major events are simply going to shut down out of both precaution and liability concerns. The economic impact will, of course, be massive. I have no idea how a SXSW makes up for the lost revenues and sunk costs.And that's to say nothing of the hourly service industry workers who were counting on business from these events to pay their bills.
As Olga Khazan notes, the decision at the individual level is more complex.
Seemingly overnight, the coronavirus has people rethinking concerts, vacations, and even getting to work on public transportation.

[…]

A surprising number of people with a wide array of health conditions—including diagnoses as common as asthma—should be more cautious than usual. But most Americans shouldn't necessarily be avoiding crowds and airplanes at this point, experts say. Instead, some risk assessment, both on an individual level and a societal level, is going to be required.

Currently, the Centers for Disease Control and Prevention recommends that all Americans avoid nonessential travel to five countries: China, Italy, South Korea, Iran, and Venezuela. Some companies, including Twitter, have suspended all employee travel. But beyond that, there are weddings, conferences, vacations, and funerals to get to by plane. COVID-19 is transmitted through coughing or sneezing, so staying six feet away from people will help minimize the risk that someone else's cough droplets will land on you. If you're getting on a plane, however, that won't be possible. And the closer you're sitting to a fellow passenger who's sick, the likelier you are to get COVID-19 from that person.

On a more typical day, the average American city dweller might take a crowded train to a packed, open-plan office, then go to a bustling PTA meeting after work. According to Chu, people who already have a chronic illness or are at risk of getting one should avoid these types of crowds as much as possible. This includes people with cancer, people over the age of 65, and people with respiratory diseases such as chronic obstructive pulmonary disease, emphysema, or even asthma.
People with asthma are not more likely to catch COVID-19, but they are more likely to fare poorly if they do. Asthma and similar health conditions cause the lungs to have trouble exchanging air, a situation that viruses such as the flu and the coronavirus exacerbate by filling the lungs with inflammatory cells, Chu said.

There's no hard cutoff for when a crowd becomes too risky for an asthmatic or elderly person. It's not that, say, the opera is definitely off-limits but work meetings are guaranteed to be fine. Chu said she recommends that people who have asthma or a lung disease or are otherwise immunocompromised start thinking about telecommuting from work right about now.

For everyone else, decisions depend on what Amesh Adalja, a senior scholar at the Johns Hopkins University Center for Health Security, calls personal "risk preference." That is, how worried are you about catching COVID-19? If you're relatively young, healthy, and traveling to a place other than the five restricted countries relatively soon, you might decide that the risk of catching the disease is worth whatever it is you're doing.

Adalja told me that he has not canceled any of his public appearances. Two other experts told me that it's still too premature for healthy people living in areas without a large number of cases to avoid gatherings or otherwise change their plans. Instead, says Henry Wu, the director of the Emory TravelWell Center, in Atlanta, the advice is the same as it has been for the rest of day-to-day life: They should just wash their hands often, cough into the crook of their elbow, and avoid touching their face.
Aside from being a bit more conscientious about washing my hands longer, I have thus far not altered my lifestyle. So far, there haven't been any reported outbreaks in Virginia—although nearby Montgomery County, Maryland has had at least one case.