Tales of Border Security
American cops increasingly think they can harass innocents in the name of keeping us safe.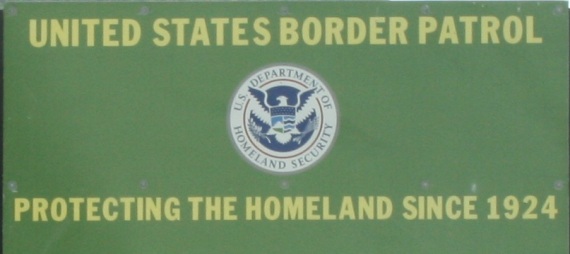 Stories like the following are always disturb me in at least two ways.  First, it makes me wonder about our technical capabilities and second, I find the cavalier attitude of law enforcement especially problematic.  We seem to be increasingly in a situation in which law enforcement's attitude is that they can harass and inconvenience innocent citizens, even mistakenly, because they serve a vague higher calling of keeping us "safe."
Via the AP:  NY woman questioned again and again over ID mix-up
Sylvie Nelson's border crossings are anything but routine. Customs agents sometimes order her out of her car. Twice, they handcuffed her in front of her young children. Once, agents swarmed her car and handcuffed her husband, too.

She tells them: It's not me you want, it's a man with the same birth date and a similar name. Agents always confirm that and let her go.

Then it happens again. And again.

"I can understand one missed identification," Nelson said. "But over and over and over again?"
The above gets to my first concern above:  in an age of networked computers and databases, how hard is it to get something like this straight?
To the second:
"They never apologize," Nelson said. "They basically tell you that they're doing their job for the better good of the world."
Now, granted, this is her view of things, but given the way citizens are routinely treated by the TSA at airports and by police in everyday life, I fear that the benefit of the doubt goes to Nelson, not the border patrol.
Speaking of the TSA (and yes, I know that the story above is not about the TSA, but to me it is all part of the same overall milieu), this incident makes me think back to stories such as the following: