Taliban Quickly Retaking Afghanistan
The collapse is coming even faster than feared.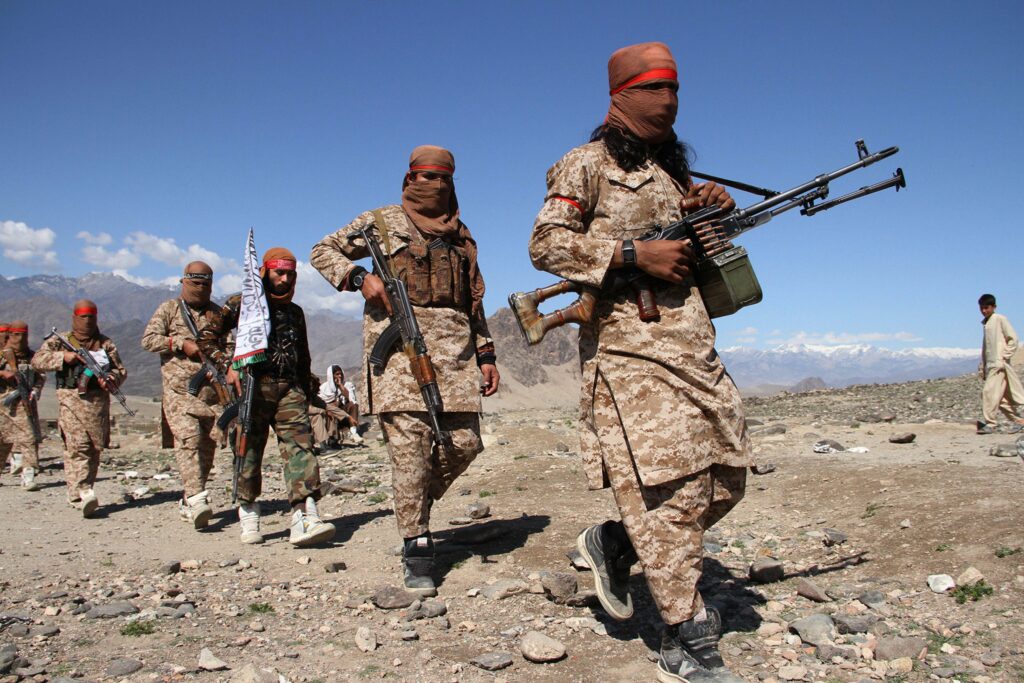 WaPo ("U.S. officials warn collapse of Afghan capital could come sooner than expected"):
The Biden administration is preparing for Afghanistan's capital to fall far sooner than feared only weeks ago, as a rapid disintegration of security has prompted the revision of an already stark intelligence assessment predictingKabul could be overrunwithin six to 12 months of the U.S. military departing, according to current and former U.S. officials familiar with the matter.

One official, who like others spoke on the condition of anonymity due to the issue's sensitivity, said Tuesday that the U.S. military now assesses a collapse could occur within 90 days. Others said it could happen within a month. Some officials said that although they were not authorized to discuss the assessment, they see the situation in Afghanistan as more dire than it was in June, when intelligence officials assessed a fall could come as soon as six months after the withdrawal of the U.S. military.

[…]

The worsening outlook comes as Taliban fighters, emboldened by the American military departure, have steadily retaken ground from Afghan government forces — including at least seven provincial capitals in a span of days. Nevertheless, President Biden on Tuesday insisted that his decision to withdraw U.S. forces is not up for debate, saying that despite the Afghans' weak performance militarily, he did not "regret" his decision to end the 20-year campaign and he is not considering any change of plans in light of the Taliban's gains.

"Look," Biden told reporters at the White House, "we spent over a trillion dollars over 20 years. We trained and equipped, with modern equipment, over 300,000 Afghan forces. And Afghan leaders have to come together."
This outcome has been inevitable for quite a long time. Indeed, its inevitability was always cited as justification for keeping the American presence going for just a bit longer. But there has never been a point where we had the inclination to pour in the massive amount of forces for long enough to enact the necessary changes. Instead, we have announced one timetable and then another, signaling to the Taliban that it was only a matter of when, not if, they could return. Indeed, the phrase, "We have the watches, they have the time" has become a cliche.
We have, nonetheless, poured nearly two decades and untold billions in training and equipping the Afghan security forces. What has it bought us?
Price, the State Department spokesman, said the Afghan national security forces "far outnumber the Taliban," with a "capable fighting force of 300,000 troops." U.S. assessments in the past have indicated there are fewer than that due to corruption in the Afghan military that includes "ghost soldiers" — personnel accounted for on paper but who don't show up to do their jobs. Other soldiers have fled their posts in recent days when faced with threats by the Taliban.

Price and Kirby also pointed out that the United States has provided the Afghan military with modern weaponry that includes an air force. But the Taliban has been seen in recent days using an array of weapons and equipment that it seized from the Afghan government, including vehicles that still have Afghan army insignia on them.
It's a sick joke, really.