Taxation as Confiscation
An English instructor commenting at Balloon Juice takes issue with my characterization of taxation as "confiscating" income.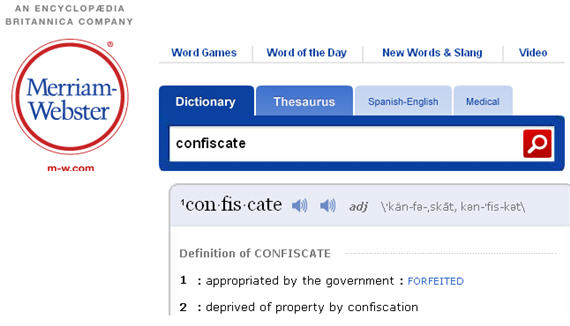 A Balloon Juice commenter would like to pleasure me in an unnatural way for my referring to taxation as "confiscation" in my posting "Taxing the Successful."
The commenter links his profile to the blog of Brian Spears, a poet who's an adjunct writing instructor at Florida Atlantic University.  This puzzles me, in that one would presume Spears is well acquainted with the English language and the meaning of confiscate is not controversial.  Merriam-Webster defines it thusly:
1 : to seize as forfeited to the public treasury
2 : to seize by or as if by authority
Surely, when the government takes my money from me on the threat of civil and/or criminal action for non-compliance, it qualifies a confiscation.   That it thinks it has better use for it than I do doesn't change that.   Nor, even, does the necessity of the services for which the funds are expropriated.
Now, if I'd equated taxation with theft, as some do, I'd see the reason for irritation.  But that taxation is a confiscation of resources should be obvious.