Taxing the Successful
High earners are going to have to pay more than our fair share of the costs of government to make things work. But how we frame the debate matters.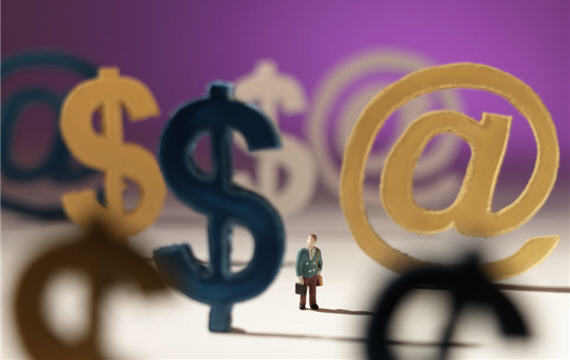 Balloon Juicers Doug J and E.D. Kain are irked with Andrew Sullivan's statement that,
Why are so many on the left incapable of acknowledging that many people who are rich – but, of course by no means all of them – earned it the hard way? Until more liberals internalize this, they will fail to persuade America of the occasional need for government because people will rightly suspect that what they are really about is penalizing or diminishing hard work.
Doug's rejoiner is , essentially, Why does Andrew care what liberals acknowledge?  After all, he reasons, a desire to raise the marginal tax rate to not "much over 40%" is already a great favor to the rich.
But the reason people like Andrew and myself wish the basic fact that most high earners got there through the dint of their own efforts acknowledged in the debate is that it's crucial to a civil society.
We need a lot of money to fund a lot of public projects.  That would be true even if we just funded the ones that 85 percent of Americans agreed absolutely had to be funded.  And people with money are, by definition, going to have to pony up most of it.   But to confiscate it from the successful without acknowledgment of the sacrifice this entails is to court resentment.
Erik gets this part right:
Serious people outside the Anti-Tax Cult believe two things about taxation: first, that taxes are a necessary evil because they pay for services, and second that the government is often pretty lousy at the actual administration of those services – but nobody else is going to do it any better. Hence, necessary evil.

Naturally taxing something means we get less of it – so you tax carbon, you get less carbon. You tax productivity, it's quite likely you'll get less productivity. That's a fine argument against the income tax on its own merits, but so far nobody has come up with a better alternative. And we still have to pay for all those services. The income tax was devised because it's a sensible way to levy taxes, not because evil liberals are trying penalize hard work. Nobody likes to pay taxes but we do it because we recognize, as a society, that we all benefit from public roads and public education and so forth.
But he goes off the rails here:
Of course, Sullivan wants to have his cake and eat it too: he supports many of the big expenditures coming out of Washington during Obama's tenure but also mocks liberals as being somehow resentful of success who want to punish hard work. I think it's much more likely that liberals want to levy taxes to pay for things like the Affordable Care Act which Andrew supported.
But Andrew agrees!  The post, "The Successful," is a short rejoinder to Jamelle Bouie's post questioning his use of the phrase "the successful" to describe high earners in a previous posting titled "Should We Return To Clinton Era Tax Rates?"
In reality, even the Tories are raising taxes because any attempt to tackle the debt realistically requires that. The Bush tax cuts became unaffordable as soon as we launched two wars. They were designed to end now. They are way lower than anything before Reagan, and the money has to be found somewhere. And what are the odds that the GOP will find $700 billion in "waste" next year? C'mon.

I think the ideal balance is roughly $2 of spending cuts for $1 of tax hikes. Most of the tax hike is going to come from people like me; and I don't like it, and do think it adds a disincentive to work harder. But I also realize that spending cuts in entitlements will hurt many and we're all in this together (or should be). If we don't do something serious soon, the US will default, and these worries will seem puny. And there's no one's income left to tax but the successful's – and a gas tax or VAT (the better options) seem totally unacceptable to most Americans. So let's get on with it, and stop this 1980s posturing.
And, even in the five sentence posting that Doug and Erik directly link and critique, Andrew ends, "By the way, I favor an inheritance tax. But I also favor allowing those who work hard to keep as much of their own money as possible."
I'm torn on the notion of estate taxes — simultaneously thinking a permanent aristocracy of wealth is a bad thing for a Republic while squeamish about the implementation — and theoretically in favor of taxing consumption rather than income.  But an income tax is the reality we're stuck with for the foreseeable future.
So, I agree with Andrew both that those of us who have been relatively successful are going to have to pony up most of the bill and that the rhetoric of class warfare is not the right way to persuade us of that.