Teaching Math, Science, and the Humanities
Is the college curriculum too heavy in humanities and social sciences and too light on science and mathematics?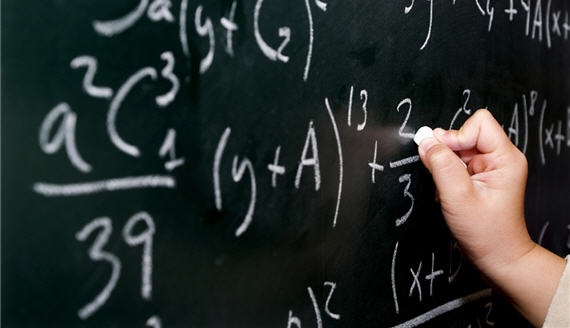 One of the interesting side discussions in the comments section of this morning's Make Professors Teach post, which seeks to overcome some misimpressions of what higher education in general and college teaching in particular are about, is the complaint that the core curriculum is too heavy in humanities and social sciences and too light on science and mathematics.
As someone who went on to get a PhD in the social sciences, I'll defend the emphasis on writing, history, government, and the like all day long. But I agree that there's not enough emphasis on science, economics, practical mathematics, and statistics. The two languages of a solid education are mathematics and English (or whatever the host language of one's country). We're definitely deficient on the first, if not both.
Moreso than this being a curriculum issue, however, is that I think we have a problem with the way we teach these subjects. College level math and science courses quickly get unintelligible. I was good at these subjects throughout school and was even on the math team at high school. But once I got to college, the courses were no longer about math or science on a meaningful level but about complex equations and formulas using strange symbols.
It's almost the opposite of the humanities and social sciences problem, which is that far too many students are introduced to those subjects by teachers whose first name is "Coach." They think it's about memorizing boring facts rather than stories about the progress of humankind. By the time they get to college, where the people teaching are subject matter experts with a genuine passion for the material, they're turned off and hard to turn back on.
Rather than requiring all students take math and science classes aimed at future engineers and physicists, wouldn't we be better served having them focus on an increased understanding of how math and science effect the world around them? I'm not talking about accounting classes or other "life skills" training so much as teaching probability and statistics, chemistry, physics, biology, anthropology, and the like in a way framed around the physical world rather than equations. I've got something along the lines of John Allen Paulos'  A Mathematician Reads the Newspaper or Stephen Hawking's A Brief History of Time in mind: High level, theoretical grappling with the subject matter in a way to develop scientific and mathematical habits of mind.