Technically, North Dakota Might Not Be A State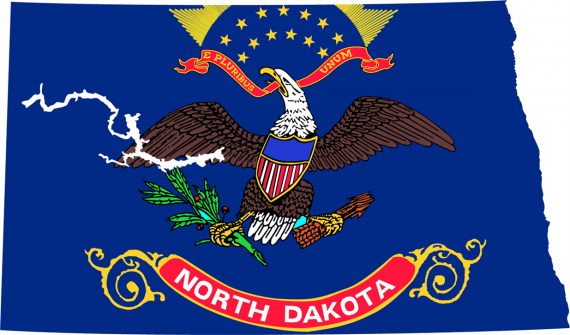 Via Ezra Klein, comes news of an intrepid North Dakotan who has insisted for years that there's a flaw in the state's constitution, and it turns out he might be right:
An 82-year old Grand Forks man has pointed out a constitutional flaw that questions whether North Dakota has ever been a state.

John Rolczynski points out the original state constitution left out the executive branch, the Governor and other high ranking officials when it explains who needs to take the oath of office. Rolczynski says that puts the state constitution in conflict with the federal one, making it invalid.

This spring, Senator Tim Mathern of Fargo introduced a bill to fix the constitution's wording.

North Dakota voters will need to approve the constitutional amendment in November of next year.

John Rolczynski, Grand Forks: "I'm glad that I was able to see this thing corrected. It took 16 years for me, since 1995 to see the effort completed."

(…)

Rolczynski is now hard at work trying to correct what he says is a second mistake in North Dakota's constitution. He says the constitution states the Red River forms the entire eastern border of the State. However, Rolczynski points out it's actually the Bois De Sioux River that forms the eastern boundary for 41-miles, from Wahpeton to the South Dakota line.
One wonders how Minnesota will feel about this discovery.