Texas Governor Rick Perry Says He'll Consider Running For President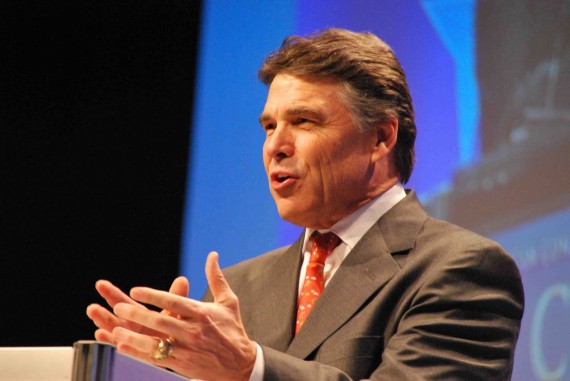 After foreswearing the opportunity months ago, Texas Governor Rick Perry now says he will think about entering the race for President:
Gov. Rick Perry today gave his strongest indication yet that he may run for president.

"I'm going to think about it" after the legislative session ends Monday, Perry said. He added, "But I think about a lot of things."

For years, Perry has said that he would not run for president and that he had no interest in the job. He has often said that he has said no to the presidential question in as many ways as he could.

But he and his advisers have inched closer to saying he may run all week, following the announcement that Indiana Gov. Mitch Daniels would not enter the GOP field. A couple of days ago, he told Greta Van Susteren on Fox News that a run was tempting.

Many conservatives have called on Perry to enter a field which could have room for a social and fiscal conservative with Perry's energy and charisma. And, intentionally or not, the governor has set himself up for a run over the last couple of years, making a Texas/Washington contrast the focus of his 2010 r-e-election and writing a book called "Fed Up! Our Fight to Save America From Washington."
Video:
Perry has been a favorite among many conservatives for some time now, and he's been a relatively popular Governor for the ten years he's been in office since he stepped in after George W. Bush became President. It's had to say how he'll play on a national stage, but given the fave that he comes from such an important state he's got advantages that a candidate like, say, Michele Bachman wouldn't have.