Texas Lt. Governor David Dewhurst Defeated In Primary Runoff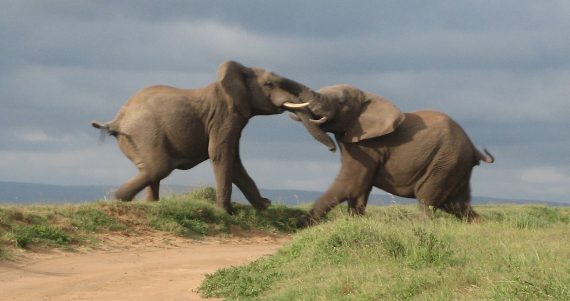 Texas Lt. Governor David Dewhurst, who has held that office since 2003, was defeated last night in his re-election bid in a runoff election against Texas State Senator Dan Patrick,who had the support of many on the hard right and in the Tea Party movement:
Texas state Sen. Dan Patrick, a tea party favorite, defeated incumbent GOP Lt. Gov. David Dewhurst in Tuesday's primary runoff — the second straight election cycle in which Dewhurst has been upset in a runoff.

With 23 percent of precincts reporting, Patrick led Dewhurst, 64 percent to 36 percent. The Associated Press called the race with fewer than 10 percent of precincts reporting.

n a state where tea party politics have continued to push politicians increasingly to the right — even as establishment figures have staved off primary challenges elsewhere — Dewhurst's loss could further embolden the far right in the upcoming legislative session.

The March 4 primary spelled trouble for Dewhurst, who as an incumbent came in second in the primary with 28 percent of the vote, to Patrick's 41 percent.
This is the second time in two years that Dewhurst has come up short in a Republican Primary in Texas. In 2012, as the favorite of the state party establishment he fell six points short of getting 50% of the vote against former State Solicitor General Ted Cruz in the primary, thus forcing the two candidates into a runoff that Cruz ended up winning by 13 points. Indeed, to some degree, Dewhurt's defeat this time was likely motivated by that 2012 race in that the Lt. Governer had made himself a Tea Party target way back then with his campaign against Cruz. In any case, though, it seems fairly apparent that Cruz ended up winning the runoff largely for the same reasons that Cruz did two years ago, but getting his base of highly motivated Tea Party voters to the polls in far larger numbers than Dewhurst was able to get his supporters to the poll.
I'll admit to not having followed these Texas runoff campaigns very closely, but the Lt. Governor's race stood out largely because of the way in which Patrick pushed the hard right Tea Party line quite aggressively. Given that there was no contest on the Republican side for the Gubernatorial nomination, the Lt. Governor's race was in many ways a fight for the future of the GOP and, potentially, for the person who would end up as the designated successor to Greg Abbott, the likely winner of the General Election for Governor in November. By picking Patrick over Dewhurst, Texas Republicans seem to be indicating that, at least for now, they want to go with the hard right/Tea Party/social conservative for the future. Whether that works out for them in eight or ten years is another questions.