Thad McCotter To The Tea Party: Time To Grow Up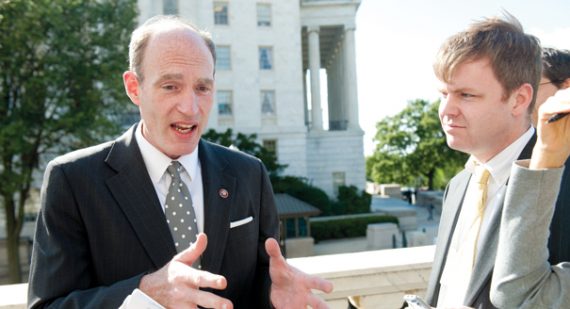 One of the more conservative members of the House GOP caucus had some harsh words for the Tea Party regarding the role it has played in the debt ceiling debate:
Rep. Thaddeus McCotter (Mich.), a Republican presidential candidate, called Saturday morning for Republicans and the Tea Party to stop fighting and work together to help save the country, presumably from Democratic policies, although he was not specific.

"On the right, take note," McCotter said on the House floor. "It is as unwarranted and injurious for a Republican to call a Tea Partier a hobbit as it is for a Tea Partier to call a Republican a RINO."

(…)

"We cannot unite America if we divide the movement," McCotter warned. "Consequently, the time has come for the Tea party to grow up and the Republican Party to wake up and come together to serve and save this great nation."
McCotter came to Congress before the rise of the Tea Party movement, so he's not beholden to them in any respect. Nonetheless, he has been among their heroes of late and was, until yesterday's changes, one of the staunch "no" votes on the original Boehner Bill. Perhaps the Tea Party needs to take his words to heart.