The 2020 Map
The map shows the flaws of the Electoral College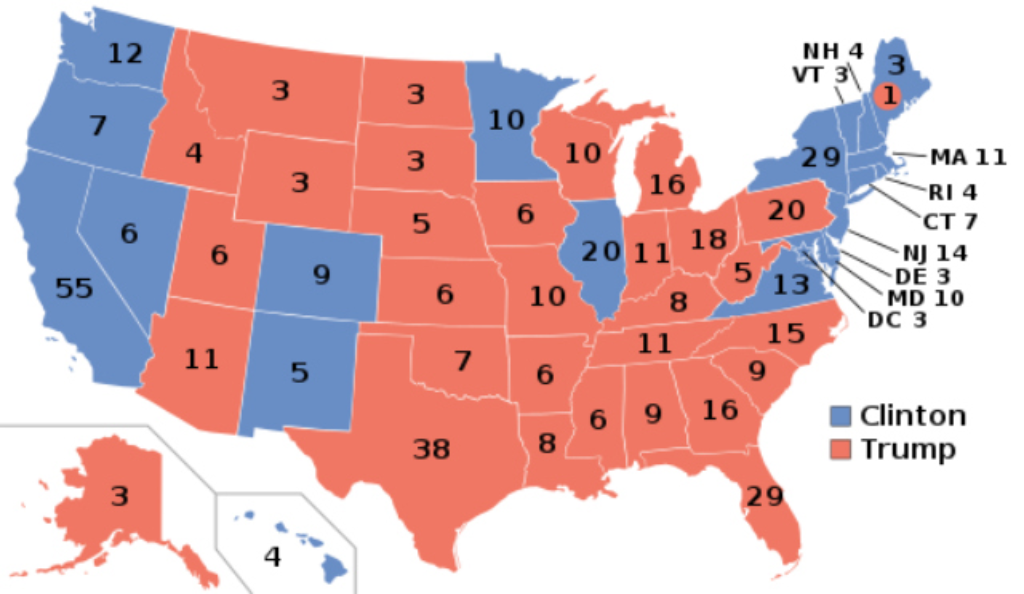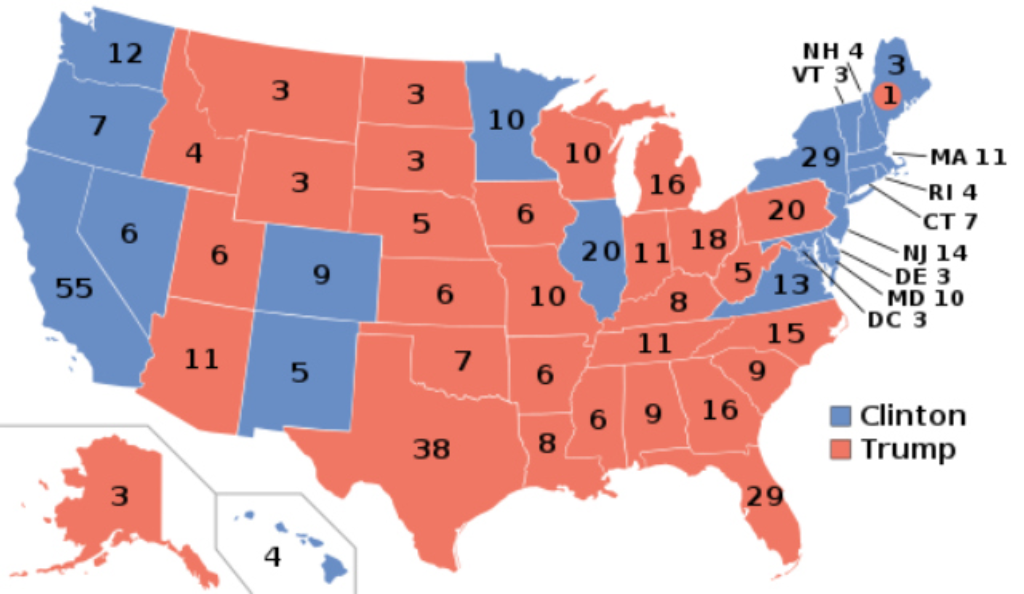 Defenders of the Electoral College rely on a couple of key arguments. One is that the Framers, in their wisdom, created a system wherein candidates would have to concentrate on all states, large and small, to cobble together support. As such, this notion supposedly promotes better representation.
A key problem, although far from the only one, with that argument is that the Framers never conceived of candidates engaging in campaigns, let alone national ones. They certainly could not have foresee anything like what developed in the early 19th Century, let alone today's media-driven, almost two-year-long spectacles.
In short: it is hard to argue that tried to design a system for a process that could not have envisioned.
Regardless, even if we come to the conclusion that they stumbled into a system that would allow for a righteous balance of attention between the large and the small by aspirants to the highest office in the land, well, reality tells us otherwise.
A piece in WaPo discusses what any of us who pay attention to these things already knows, that 2020 (like previous presidential elections) will end up being primarily about a handful of competitive states, with all the others (large and small) being largely ignored.
Just four states are likely to determine the outcome in 2020. Each flipped to the Republicans in 2016, but President Trump won each by only a percentage point or less. The four are Pennsylvania, Michigan, Wisconsin and Florida. Many analysts point to Wisconsin as the single state upon which the election could turn.

Source: WaPo, The 2020 electoral map could be the smallest in years. Here's why.
These states are all in the larger category. Indeed, FL and PA are top-five* but, of course, CA, TX, and NY are on not on this list (nor is IL–see previous note).**
So, as usual, the claims of EC defenders about how the institution promotes broad-based representations it going to smack right into the empirical reality of what the EC actually incentivizes.
Further evidence from the 2016 election, via the NPV project:
Two-thirds (273 of 399) of the general-election campaign events in the 2016 presidential race were in just 6 states(Florida, North Carolina, Pennsylvania, Ohio, Virginia, and Michigan).

94% of the 2016 events (375 of the 399) were in 12 states (the 11 states identified in early 2016 as "battleground" states by Politico and The Hill plus Arizona).This fact validates the statement by former presidential candidate and Governor Scott Walker of Wisconsin on September 2, 2015, that "The nation as a whole is not going to elect the next president. Twelve states are."

Source: Two-thirds of Presidential Campaign Is in Just 6 States
See the linked piece for a full run-down.
Note that 25 of the 51 districts that have EVs (50 states plus DC) received zero visits by the candidates for president (or their running mates) in the 2016 general election campaign. Another 13 was visited by only one major party candidate/running mate.
One does not have to known the distribution of EVs by heart to look at that map and see that the EC in 2016 did not create a balance between large and small states. The key variable, obviously, is competitiveness.
Critics of a popular vote often state, not entirely incorrectly (although usually with great exaggeration),*** that under a popular vote candidates would direct their attention to population centers. But, what is more desirable: for candidates to focus on where the voters are or to focus only on where geographic exigencies have created competitive states?
---
*PA was actually 6th after the last census, but was tied with IL with 20 EVs. After the next census PA is likely to be 5th ahead of IL.
**There are Democratic fantasies of TX going purple, but the likelihood is that it will not be sufficiently competitive in 2020 to warrant lots of spending or campaign stops. If it does even up garnering attention, the main reason will not be, however, because of the large number of voters in the state, but rather because it will be considered competitive.
***The exaggerated claim is that candidates will spend all their time in places like LA and NYC and ignore everyone else. But, of course, that is not the case for a number of reasons. First, there aren't enough votes in just those areas to win the presidency (especially if we required an absolute majority of the vote to win), and second urban centers contain both Rs and Ds (and third party voters). We get brainwashed into thinking that places are Red or Blue as if they are monoliths. There are even liberal Democrats in Mississippi and conservative Republicans in San Francisco. Candidates should be incentivized to seek them all out.