The Afghanistan Minerals Story: News, Or Propaganda?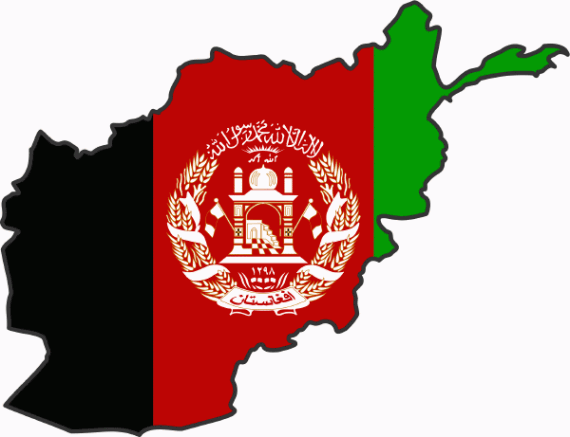 Marc Ambinder gives reason to be very skeptical about the news of a massive mineral find in Afghanistan:
For one, a simple Google search identifies any number of previous stories with similar details.

The Bush Administration concluded in 2007 that Afghanistan was potentially sitting on a goldmine of mineral resources and that this fact ought to become a central point of U.S. policy in bolstering the government.

The Soviets knew this in 1985

(…)

A former senior State Department official said that regular discussions between the U.S. and the Karzai government over how to best exploit the resources for potential future use were ongoing when he was privy to those discussions around 2006.

By 2009, the government had already begun to solicit bids for various mining opportunities.
But it's the timing of today's story that makes Ambinder suspicious:
The way in which the story was presented — with on-the-record quotations from the Commander in Chief of CENTCOM, no less — and the weird promotion of a Deputy Assistant Secretary of Defense to Undersecretary of Defense suggest a broad and deliberate information operation designed to influence public opinion on the course of the war. Indeed, as every reader of Jared Diamond's popular works of geographic determinism knows well, a country rich in mineral resources will tend toward stability over time, assuming it has a strong, central, and stable government.

Risen's story notes that the minerals discovery comes at a propitious time. He focuses on lithium, a critical component of electronics. One official tells him that Afghanistan could become the "Saudi Arabia of lithium" — a comparison to oil. (I can see it now: "We must wean ourselves off our dependence on foreign lithium!")

The general perception about the war here and overseas is that the counterinsurgency strategy has failed to prop up Hamid Karzai's government in critical areas, and is destined to ultimately fail. This is not how the war was supposed to be going, according to the theorists and policy planners in the Pentagon's policy shop.

What better way to remind people about the country's potential bright future — and by people I mean the Chinese, the Russians, the Pakistanis, and the Americans — than by publicizing or re-publicizing valid (but already public) information about the region's potential wealth?
So, is this news, or simply a strategically placed story in The New York Times at a time when the public mood on the Afghan War is continuing to sour ?
To borrow an old phrase, cui bono ? Who benefits from a story that suddenly makes Afghanistan look like a more important place than it might actually be ?
I'll let you decide that for yourself.
UPDATE (JAMES JOYNER): I expand on this quite a bit in my New Atlanticist piece "Afghanistan Mineral Riches: Beware the Hype."