The American Civil War on Cable News
What if in 1861 a cable news network existed to broadcast the events of the day?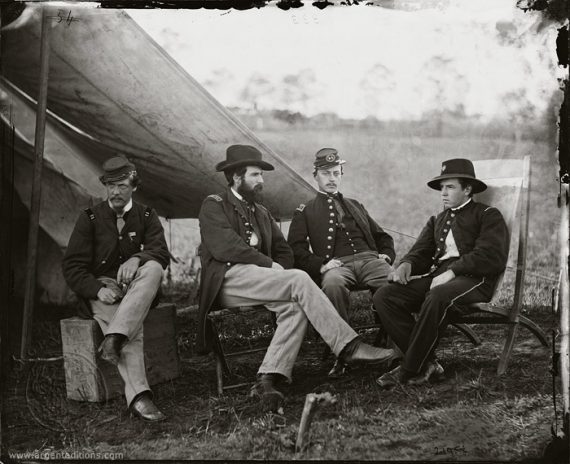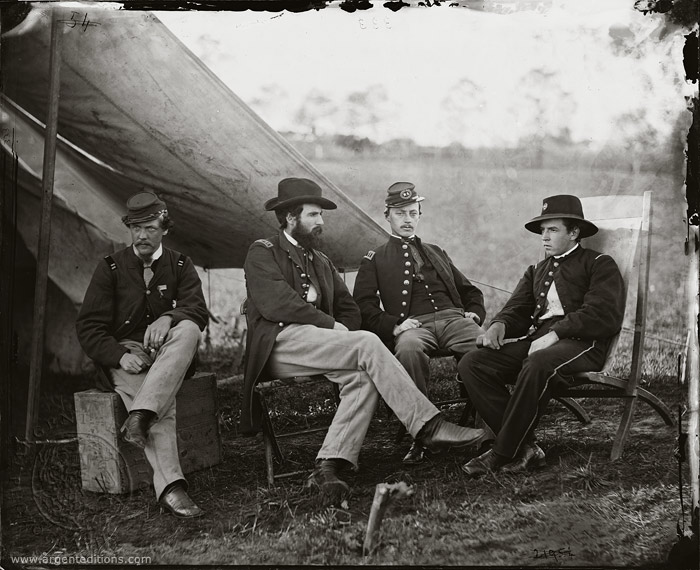 William Rabkin, known to OTB readers as long-time commenter wr, has an interesting new project (with Steve Ecclesine) called "The Mason-Dixon Report." The premise:
It is exactly 150 years since our ancestors launched the first salvos that began bloodiest, costliest war America has ever fought.

What if in 1861 a cable news network existed to broadcast the events of the day?

A news show with colorful, opinionated pundits in front of the cameras to discuss the pros and cons, the ups and downs, and the ins and outs of the ongoing American Civil War.

A news show with eyewitness reporters in the field to cover the human drama playing out in the halls of power, on the streets, and on the battlefields.
A sample video:
An excerpt from an article ("Making the Past Come Alive … Through Cable News from 1861") Bill wrote on the project for History News Network:
A casual study of history teaches us one indisputable fact: We're much smarter than all those guys who lived in the past.

Want proof?  Read a couple of chapters of any decent history book and you'll instantly have a clear understanding not only of what happened, but why.  You'll see the cause behind every effect, the pattern binding together incidents that once seemed random.

They couldn't do that back then, could they?

[…]

Unless—and this is just a wild guess—the experience of living through a period of time is fundamentally different from that of looking back on it from a distance.  And that any historical presentation, by virtue of its own necessary organization, removes essential qualities of human existence.  History, like other great art forms, seeks to turn chaos into order—and order is the last thing we see in our own lives.
He argues that the presentation of the past as a series of black-and-white snapshots with old-timey music playing in the background creates an artificial distance, stripping the basic humanity of the period and disconnecting the real people who lived there from their successors.
We chose the cable news format for a couple of reasons.  (Aside from the same reason cable news chose it—it's a lot cheaper to have people talking about battles than to send cameras to cover them.)  One is that this is the language of our day.  This is how we're used to hearing the news, and the contemporary format strips away many levels of historical varnish.

But what really works for us is cable news' institutional amnesia.  Every day on CNN, MSNBC and Fox News pundits give analyses and make predictions, and the next few days prove them completely wrong.  Then they come on again and make a new set of predictions based on the current state of affairs, and no one ever mentions what they said before.  We wanted to give our people that license to forget.  Because what's most important to us on The Mason Dixon Report is that we never know what's going to happen next.  We don't know who is going to live or die, which side will win or lose, which tiny detail will turn out to be a crucial turning point.

That gives us a remarkable freedom to explore what actually happened on any given day.  (We currently have our first seven episodes up, most taking place on the days around the firing on Fort Sumter; we are preparing a second batch that will take us through July 1861 and into August.  By September our goal is to have new episodes five days a week, right through the end of the war.)  And because our people don't know what will turn out to be significant in the grand scheme of things, we can bring to life some of the thousands of fascinating stories that don't directly fit into the great pattern of History.
Given our interactions over the years, I'm guessing Bill's take on the Civil War will be different from mine. But I agree with his essential premise: We look back on the 1860s as if the participants were all extremely informed, rational individuals who governed their lives according to carefully thought out ideological and philosophical principles. Those who fought in the wars of the past always did so fully aware of the long-term social implications of their actions, totally unswayed by such things as adventure, money, or peer pressure. It's of course bunk–we're not like that today, after all–but we've somehow convinced ourselves the past was different.