The American Military Officer and the Constitution
My latest publication.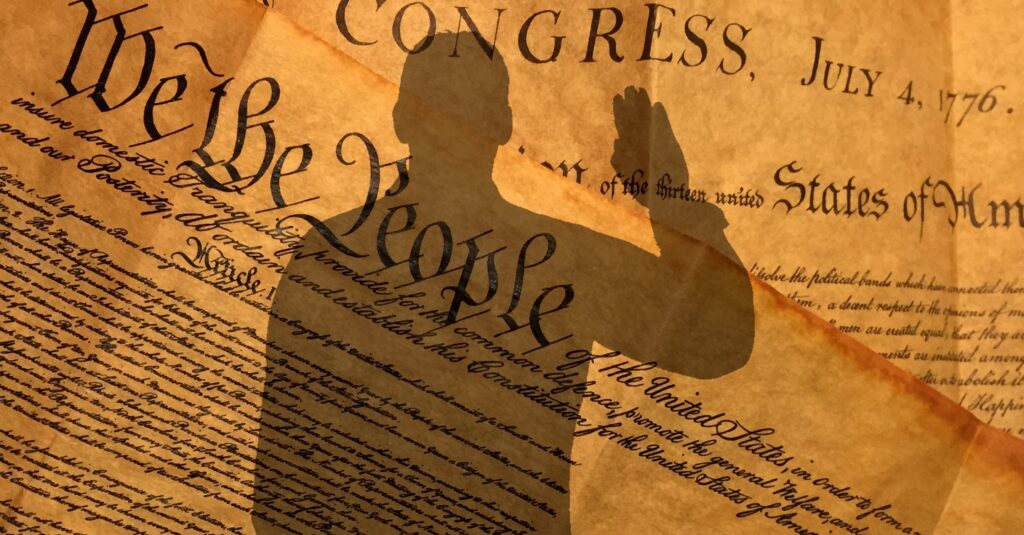 My latest for War on the Rocks, "THEY MAKE YOU TAKE AN OATH TO THE CONSTITUTION: THEY DON'T MAKE YOU READ IT," co-authored with Butch Bracknell, was published today.
It began as a response to an open letter on civil-military relations published at the same venue in September and signed by every living former Secretary of Defense other than Dick Cheney and every living Chairman of the Joint Chiefs other than Hugh Shelton* but evolved into a broader reflection on the relationship of the American military officer to the US Constitution.
The setup for that argument is this:
Both Congress and the courts have significant roles in shaping defense policy through substantive statutes, appropriations acts, and judicial orders, but these are of little direct concern to the rank and file. Civilian control of the military is, as a practical matter, exercised through the chain of command, which runs to the president as commander-in-chief. Neither laws nor court decisions are self-executing. Until the Office of the Secretary of Defense and the Joint Chiefs of Staff turn Congress's will or a court's mandate into policy orders, they have little direct effect.

As a result, if Congress is worried about the risks posed by an erratic president, it is their responsibility to codify safeguards into law, rather than counting on the country's generals to act as a last line of defense. Instead of expecting the military to ignore a lawful nuclear launch order, for example, elected representatives could act now to help reduce that risk. At the same time, in an increasingly partisan climate, the public still expects generals and admirals to understand the political environment and navigate it. This means that they will have to be more cautious than ever to avoid stepping on political landmines and appearing to be partisans for either side. In other words, at a particularly fraught moment, the military's oath of loyalty is necessary but not sufficient to keep the constitutional order functioning.
The detailed argument, which runs roughly 3000 words, defies excerpting but is viewable for free at the link.
____________
*We have no reason to think these men, who happen to also be the oldest representatives of those offices, have any significant disagreements with its contents.