The Army, Lord of the Rings, and DnD
I joined the Army so I could travel, fight, and go on adventures. Just like Bilbo and Frodo Baggins.
So, this is going around:
I'm a BCT Drill Sergeant. I told my soldiers to write me a paragraph or two about why they joined the Army. I got this in my stack of papers. Really, private?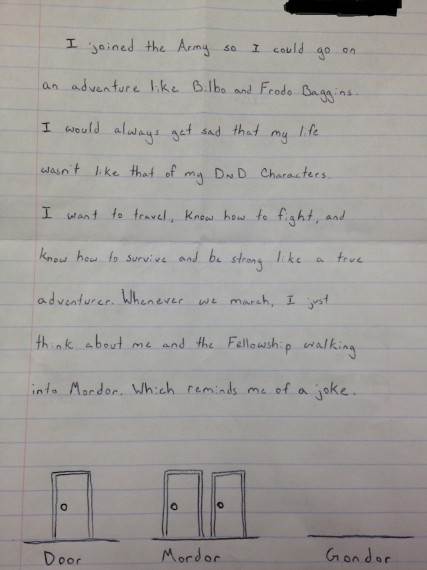 I thought that's why everyone joined.