The Attack On Pearl Harbor Was Not A Consequence Of "American Weakness"
Thoughts on the precursors to the events of 72 years ago today.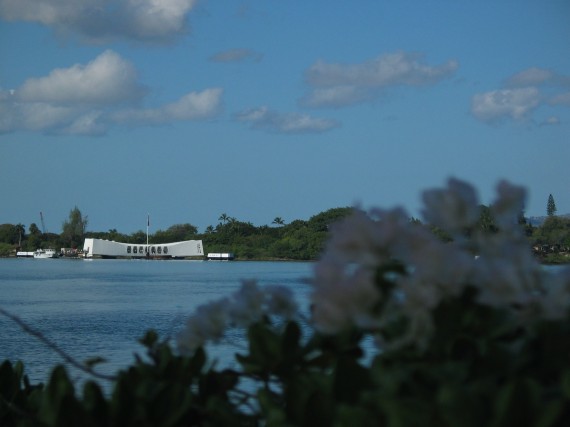 Dave Schuler makes a number of observations on the occasion of the 72nd anniversary of the Japanese attack on Pearl Harbor that are worthy of your consideration, but this one in particular stood out to me:
The Japanese leaders knew that and hoped to remove us from the game with a single, devastating masterstroke. The stroke failed as they learned to their sorrow. We riposted and it's not too great an exaggeration to say that we ended their civilization for it. Japan of today bears only a superficial resemblance to the Japan of 70 odd years ago. You can injure us with an attack, as we were reminded not too long ago, but making war against us is an enormous task.
I happened to run across Dave's post after I had run across comments posted around the web and on social media by others regarding today's anniversary, many of which argued that the Japanese attack on Pearl Harbor was a consequence of American weakness or lack of resolve in the face of aggressive behavior. In some sense, I think this is a knee jerk observation that some people make regarding any of the events that led up to World War II because of the manner in which history tends to get lumped together. It's true, for example, that the United States had largely disengaged itself from Europe at the end of World War One and that there was a strong movement in the nation during the 1930s that argued against getting involved in the rather obvious growing march toward war that was taking place in Europe. Indeed, arguing against that sentiment was something that Franklin Roosevelt fought hard to do in the years leading up to the start of the European war in 1939 and later when he introduced plans like Lend-Lease and other programs that were obviously designed to keep Europe in general, and the United Kingdom in particular, in a position where it could fight Germany at least to some degree until that future date when the United States would be drawn in, which is something that seemed inevitable by the time the time 1940 rolled around.
Out in the Pacific, things were far different. In addition to Hawaii, the United States also had a military presence in such strategically important areas as Guam, Midway, and The Philippines, and we were joined by British garrisons in places like Hong Kong and Singapore, not to mention a smaller French presence in Southeast Asia. The Japanese, meanwhile, had their eyes set on the creation of what was sometimes called a "East Asian Co-Prosperity Sphere," which was really little more than just a name for Japanese domination of the resource rich areas around the Pacific and, eventually, the entire area. They had started down that road with the invasion of Manchuria, but had their sights set far higher. The only problem is that there were a few things that stood in their way, principally including he U.S. Pacific Fleet based in Pearl Harbor and our military assets in Guam and on various Pacific Islands, as well as the British garrisons in Hong Kong and Singapore.
The entire purpose behind the Japanese attack seven decades ago was the hope that a single devastating attack on the Pacific Fleet would knock the the United States out of any war long enough that the Japanese would have a free hand in the Western Pacific that would end with them becoming so entrenched that removal by force would prove difficult if not impossible. Added into that, of course, was some sense of cultural narcissism on the part of much of the Japanese military leadership that the American people couldn't possibly be strong enough to bounce back quickly from the kind of devastating blow that they had planned. Some among the Japanese military leadership who were more familiar with American culture tried to persuade the leadership that they were mistaken in their assessment of the character of the American people, but they were overridden and the attack went forward. After it was over, it had indeed resulted in quite a blow against the fleet, although by a stroke of both luck and good planning the Pacific Fleet carriers had been saved because they weren't in port that day, and the rest is history. Often forgotten by Americans, though, is that at roughly the same time they were attacking in Hawaii, the Japanese had launched attacks against military assets in The Philippines, as well as the British assets in Hong Kong and Singapore. The Japanese had decided to attack all of their potential adversaries at once, and, at least for the moment they had succeeded.
As it turned out, of course, it was only a temporary victory. Rather than causing the American people to retreat in terror, the attack, which had occurred in a place that most Americans had only read about in an era where an island group thousands of miles west of California was seemingly an "out of sight, out of mind" type of place. Rather than scoring a knockout blow, the Japanese had, in the words of Admiral Isoroku Yamamoto, awoken a sleeping giant. What's important to remember, though, is that Japan attacked us 72 years ago not because we were weak, but because we were strong enough to be considered a threat to their territorial ambitions. If "American weakness" in the Pacific were really what the status quo ante on December 6th, 1941 had been as some current arguments seem to suggest, then they arguably would have felt free to bypass us completely on their way to domination of the Pacific.