The Battle For Senate Control In 2020 Appears To Favor Republicans
In the battle for Senate control in 2020, the conditions appear to favor Republicans. At least for now.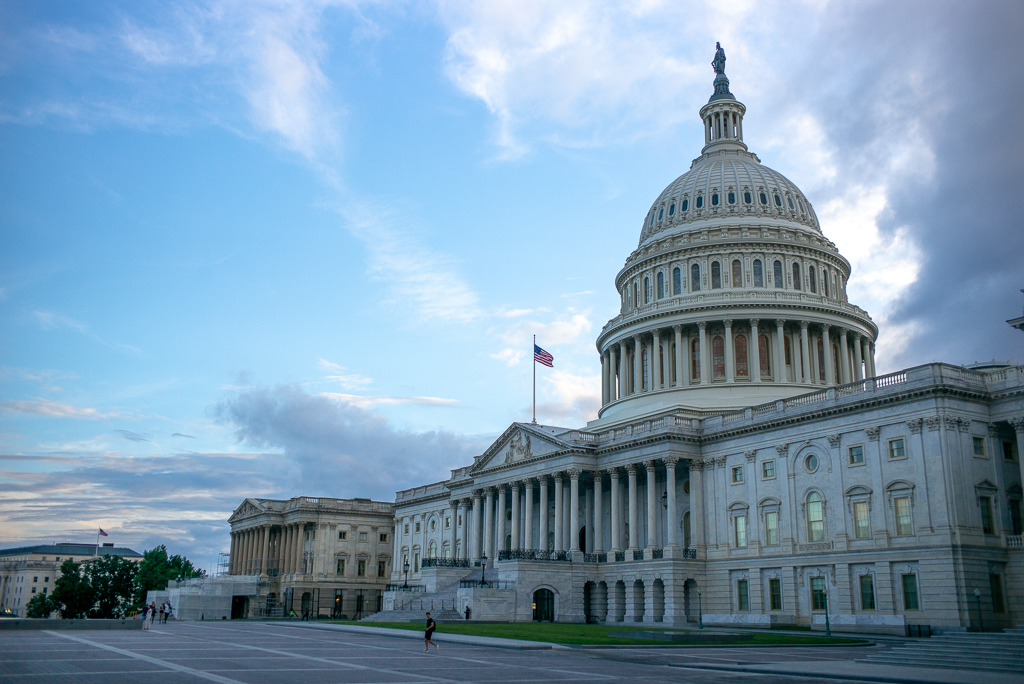 Axios reports that Senate Republicans appear to have the edge in the battle to control Congress's upper chamber in 2020, and the battle could have very little connection to the outcome of the Presidential race:
The big picture: Republicans have a significant head start in the race to keep control of the Senate, per this group's analysis.

Because of their stronghold in rural areas, and based on previous presidential election results, the GOP has a 40-seat, "built-in base in the Senate."

Compare that to just 26 Senate seats that Democrats are best positioned to win.

That's prompting some Democrats — like former North Dakota Sen. Heidi Heitkamp, who's a founding member of One Country Project — to sound the alarm ahead of 2020.

"[U]nless we do a better job engaging rural Americans, Republicans will have a massive head start in every race for a Senate majority and a lock on enough seats to stand in the way of a Democratic president's agenda," Heitkamp said. "If nothing changes, Democrats will never have more than a hope and a prayer of eking out a slim Senate majority — at best."

By the numbers: Those "built-in" advantages are based on each party's "base" states, where they won the presidential vote by 10 percentage points or more in the last election.

Democrats won 13 states by that measure in 2016, which translates to 26 Senate seats.
Republicans won 20 states by that measure, which gives them an advantage in 40 Senate races.
In 2020, there are 22 Republican incumbents up for re-election compared to just 12 Democratic senators.

Conventional wisdom says that the GOP should be more vulnerable given those numbers. But since these Republican incumbents mostly come from states that heavily support President Trump — and considering Senate results increasingly match presidential results — this could pose another challenge for Democrats.
Heading into the 2020 elections, there's been at least some hope that the Senate landscape would be better for Democrats than it has been in the past several elections, which saw Republicans gain control in 2014, hold onto it in 2016, and gain seats in 2018 notwithstanding the fact that a Democratic wave caused the House of Representatives to change hands for the first time in nearly a decade. Because of this, the Senate elections in 2020 will include far more seats held by Republicans than we have seen in the past, including several that could change hands from Republican to Democratic depending on how the election goes.
As Axios notes, though, the map is looking far less favorable for Democrats than it may have seemed just a few months ago. Of the seats that are up, there are four seats that seem the most likely to be elections in which the opposition party could end up picking up a seat. Three of tbose races are being held in Republican-held districts, and one is a Democratic seat:
In this election, Martha McSally, who was appointed to fill the remainder of the term of the late John McCain, is seeking to win the seat in her own right. She is principally being opposed by former Astronaut Mark Kelly, the husband of former Congresswoman Gabby Giffords, who is running in the Democratic primary.
In the Centennial State, freshman Senator Cory Gardner is seeking re-election in a state that he narrowly won over former Senator Mark Udall. This tie around, there are more than a dozen declared Democratic candidates but some state Democrats are hoping the former Governor John Hickenlooper, who is currently running for the Democratic Presidential nomination, will abandon his increasingly quixotic campaign for President in favor of running for President. So far, though, Hickenlooper has resisted such calls.
This seat could make for an interesting race simply because incumbent Senator Lamar Alexander is retiring rather than running for re-election. So far, the race is wide-open on both the Republican and Democratic sides of the aisle and it will likely be several months before anything is clear.
This, of course, is the Democratic-held seat that Republicans are most likely to return to the red column next year. Incumbent Senator Doug Jones, who does face a primary challenge next year, won the seat in a Special Election in December 2017 due largely to the controversy surrounding his opponent, former Chief Justice of Alabama's Supreme Court Roy Moore. Moore is a candidate for the Republican nomination again, but the odds that he'll be able to repeat the win he managed two years ago is unlikely. It is also a state that President Trump won easily in 2016 and which he will win again in 2020. Given that, and assuming the Republican nominee is anyone other than Moore, this seems like an easy Republican pickup which could offset Democratic gains elsewhere in the country.
Right now, of course, Republicans have a 53-47 majority in the Senate, this means that they could afford to lose as many as three seats (net) and still retain control of the upper chamber of Congress. Unless additional opportunities open up for Democrats, it seems as if that's exactly what's going to happen.