The Big Lie Of The 2012 Election
Both candidates are telling the public that they can change the way Washington works. They're both setting themselves up to be the source of major disappointment.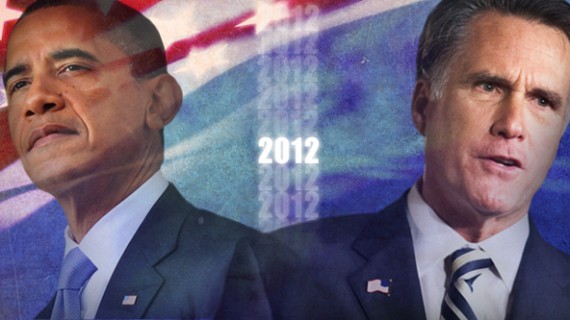 As I type this, President Obama is speaking in Cleveland, Ohio in what the media is calling a "reboot" of his campaign's economic message away from the bad news that it has been mired in over the past month or more. Andrew Sullivan is live-blogging the thing, and this line, specifically the part that I've emphasized, that stood out to me:
2.12 pm. The election is about ending the "stalemate in Washington." Making a final choice about where we go from here. And now he starts to tell the story of middle class stress for the past three decades. "You know that. You lived it."
Oh really?
This is something I've been hearing from both President Obama and Mitt Romney quite frequently recently, the idea that the election is about making a choice about what direction the country will move in starting in 2013, and moving beyond the stalemate that has epitomized Washington politics for the past half-decade or more. We heard similar messages during the 2010 mid-terms and the 2008 Presidential Election. Indeed, if one did a search I am fairly certain that you would find similar statements from political candidates going back decades or longer. If it's not about ending the stalemate, then it was about "changing the direction" of Washington, or "cleaning it up," or any other number of trite phrases that politicians, especially Presidential candidates, are in the habit of using in order to convince the voters that they, and only they, are the person capable of alleviating all of their frustrations about American politics.
The only problem is, it's usually a lie.
Oh, I'm sure that when an person first runs for President they think they can do all sorts of things. Some of them even manage to accomplish something if they manage to get into office. However, as Barack Obama learned not too long after he entered the White House, the inertia of government is quite often far too powerful for a President to overcome, especially one that has no Executive experience and no experience dealing with opposition political parties like a certain young Senator from Illinois. Even among their own parties, Presidents often find rivals for power and influence in the form of Members of Congress who have been in office nearly as long as said President has been an adult, and who have their own ideas about how things should be done. It's quite easy in those situations for whatever plans a new President had for changing the tone of Washington to die upon the rocks of political reality, which is essentially what happened to Barack Obama in the early years of his first term.
Obama's claim, though, that this election is about "ending the stalemate in Washington" strikes me as particularly naive, assuming he actually believes it. Even if President Obama is re-elected, the odds are that Republicans will hold on to their majority in the House and are likely to gain at least one or two seats in the Senate (meaning that the Democratic majority could be as small as 51-49, and that's assuming a Senator like Joe Manchin stays loyal). Does anyone seriously believe that this would mean the end of stalemate? Given the direction that American politics has been going, I think you'd have to be incredibly naive to believe that it would. Moreover, notwithstanding his re-election, the fact of the matter remains that President Obama would be a lame duck from the day he takes his second Oath Of Office. At some point during his Presidency, his own influence in Congress is going to be reduced significantly as both parties maneuver for another 2008 style showdown in 2016. Like most lame duck Presidents, he will likely turn his attention to areas like foreign policy where he can act, and build a legacy, without having to worry so much about cooperating with Congress.
Perhaps it's the case that, after the 2012 election, the various factions in Washington will be able to sit down and hash out agreements about the serious issues that face us. I certainly hope that's the case. In order for that to happen, though, we're still going to have to go through the traditional Washington game of stalemate and "chicken" and then finally reaching a deal. Inevitably the optimism that accompanied the new term that will begin in January 2013 will wear off as the American public gets frustrated with the fact that government moves slowly (which isn't necessarily a bad thing). Then, some other candidate will come along in 2015 or so and talk about how he or she is the one who can finally fix the way Washington works. And we'll go through this all over again.
I get why President Obama and Governor Romney want to tell voters that they would be able to fix what's wrong with Washington, but perhaps they'd be better off telling the people the truth.