The bin Laden Raid And The 2012 Elections
Osama bin Laden's death provides Barack Obama with an important political shield during the upcoming campaign.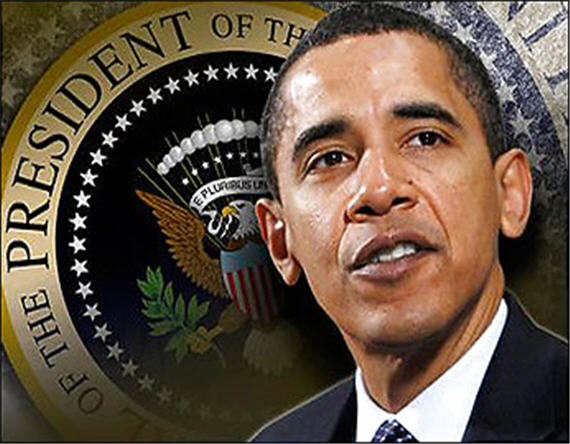 Philip Klein doesn't think the President will ultimately get much political traction out of the anniversary of the death of Osama bin Laden:
For all the debate over whether it's fair game for President Obama's campaign to tout the killing of Osama bin Laden and suggest that Mitt Romney wouldn't have ordered the raid, the reality is that the issue is very unlikely to have much impact in the election. As it is, when news of the operation broke one year ago, Obama received a small six-point bounce in Gallup's daily tracking poll that had dissipated within two weeks. In contrast, at a time when national security was a greater focus for Americans, President Bush got a 15-point bump after Saddam Hussein's capture that lasted seven weeks.

(…)

However many problems I have with Obama's national security policy, I believe that in the political context, he'll be able to point to the bin Laden killing to help neutralize charges that he's too much of an appeaser. But I don't think he'll be able to get much of an actual boost out of it, because the War on Terror has receded in importance to most Americans.
For the most part, I agree with Klein's assessment here. In the end, it's going to be the economy and the direction of the country that decide this election, not foreign policy. The most important thing that the death of Osama bin Laden has one for the President politically is that it has pretty much taken foreign policy off the table as an effective wedge issue, which is the assessment I had made the day after the raid itself.
However, it's worth noting that it's only one of the the things that the President can point to as a foreign policy success over the past four years. He ended America's involvement in Iraq  and brought every American service member home from that country after one of the most unpopular wars in American history. Although I opposed it at the time and we still don't know what the long term future of Libya will be (it's not looking good, by the way), he was President when Muammar Ghadaffi was finally deposed after being a (mostly small) pain America's backside for decades. We've taken out several top members of al Qaeda via drone strikes. These are not small accomplishment and, even though it's unlikely that they're going to decide the election, it's likely that voters are going to remember them as we get closer to Election Day.
Compare Barack Obama's situation today to Jimmy Carter's at this time in 1980. Both men were dealing with a shattered economy and high unemployment, but Carter had international problems to worry about. Americans continued be held hostage in the American Embassy in Teheran, and a mission to rescue them had just ended in an embarrassing failure. The Soviet Union was seemingly expanding its ambitions south by invading Afghanistan, raising fears among some that it might eventually pose a strategic threat to the oil fields of the Middle East. And, just to America's south in Nicaragua, a pro-Soviet/pro-Cuban regime had just taken hold. When Ronald Reagan would ask people to consider whether they were better off now than they had been four years previously, he wasn't just referring to their economic security but to their sense of national security and the sense that was sweeping the country at the time that the United States was losing ground on the world stage. It was an effective one-two punch against Carter, mostly because it was true and because it reinforced the general idea at the time that Carter was a weak and ineffective leader.
Barring some kind of foreign policy disaster,  Barack Obama won't be facing this kind of problem. The economy is still a huge mess, and could still lead to the President's defeat, but Republicans aren't going to be able to credibly make the argument that Barack Obama has been weak or indecisive when it comes to foreign policy, or that he's made the wrong decisions. The areas where Obama could rightly be criticized — not seeking Congressional authorization for the mission in Libya, continuing and expanding drone strikes, expanding the counter-insurgency mission in Afghanistan — are areas that neither Mitt Romney nor any other Republican are likely to go to because, to be honest, they don't really disagree with him in those areas. It also make it harder for Republicans to attack the President on leadership issues.
So, yes, the biggest electoral impact of the bin Laden raid will be that it provides a shield for the President against attacks by his opponents. However, the shield it provides is a very important and effective one, and one that will reinforce the idea that Obama is the President, while Romney is just the guy running against him. In the end, that' s why the Obama campaign has decided to make this a political issue.