The Breonna Taylor Verdict
A case where the truth doesn't seem to matter.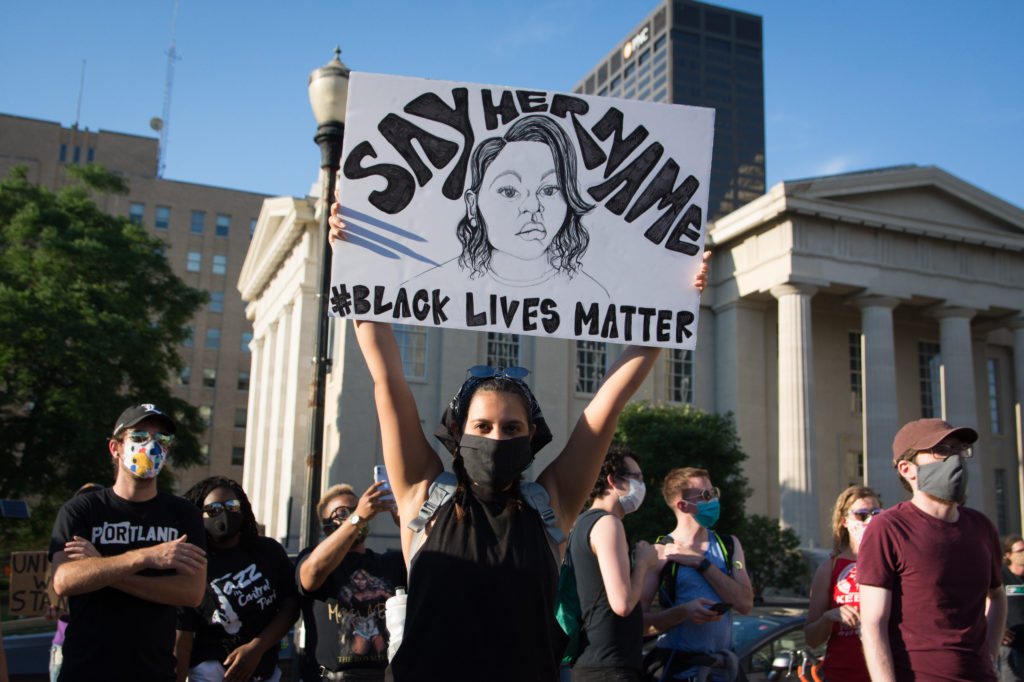 On the drive to the office this morning, I listened to the New York Times' The Daily podcast episode, "The Breonna Taylor Decision: On the Ground in Louisville." I thought it was incredibly even-handed.
My takeaways:
The prosecutor and the grand jury got it exactly right: the officers who shot and killed Breonna Taylor did not commit a crime. They were operating under a lawful search warrant, knocked and announced themselves, were fired upon by Taylor's boyfriend (Sgt. Jonathan Mattingly was hit in the femoral artery) and reasonably and properly returned fire. Taylor's death was a tragic accident.
The officer who was indicted on what amounts to reckless endangerment charges was rightly charged. Alas, we know from the ballistics report that the bullets he recklessly fired without knowing where he was aiming did not kill Taylor or, indeed, anyone.
None of that much matters under the circumstances. Breonna Taylor's name has become a stand-in for a larger, righteous cause. Indeed, most of the people protesting don't know the facts of the case and, indeed, they're woefully misinformed about what happened.
The notion that the facts of the case justified murder charges was, frankly, absurd. Everyone who closely followed the case* knew that. The grand jury result was not only exactly what was expected, anything else would have been a miscarriage of justice.
While prosecutors got the end result right, they badly mishandled the public messaging on this from the outset. While they understandably wanted to protect evidence from contaminating the jury pool, they were incredibly stingy with information that could have dispelled the misunderstanding. Instead, outright lies by attorneys representing Taylor's family** became the received truth.
Not covered in the podcast but seemingly a red flag: Why execute the search in the middle of the night? To be sure, Taylor's boyfriend, the target of the search, was a known drug dealer with a registered firearm. But banging on the door in the wee hours and then storming in would seem to be a recipe for disaster. Was the risk of escalation offset by fear that the drugs and/or boyfriend would be gone?
_______________
*A group that does not include me. Like the protestors demanding that we Say Her Name, I just assumed that she was one of too many unarmed Black people killed by white police officers using woefully excessive force. Until this morning, I was unaware that they had been fired upon first.
**Most notably, that the officers neither knocked nor announced themselves. That they did is not in dispute. Indeed, the person who would have most benefited from having us believe otherwise, the boyfriend who shot at police, has admitted the truth.