The College Admissions Rat Race
An interesting argument, albeit about a tiny and vastly over-discussed segment.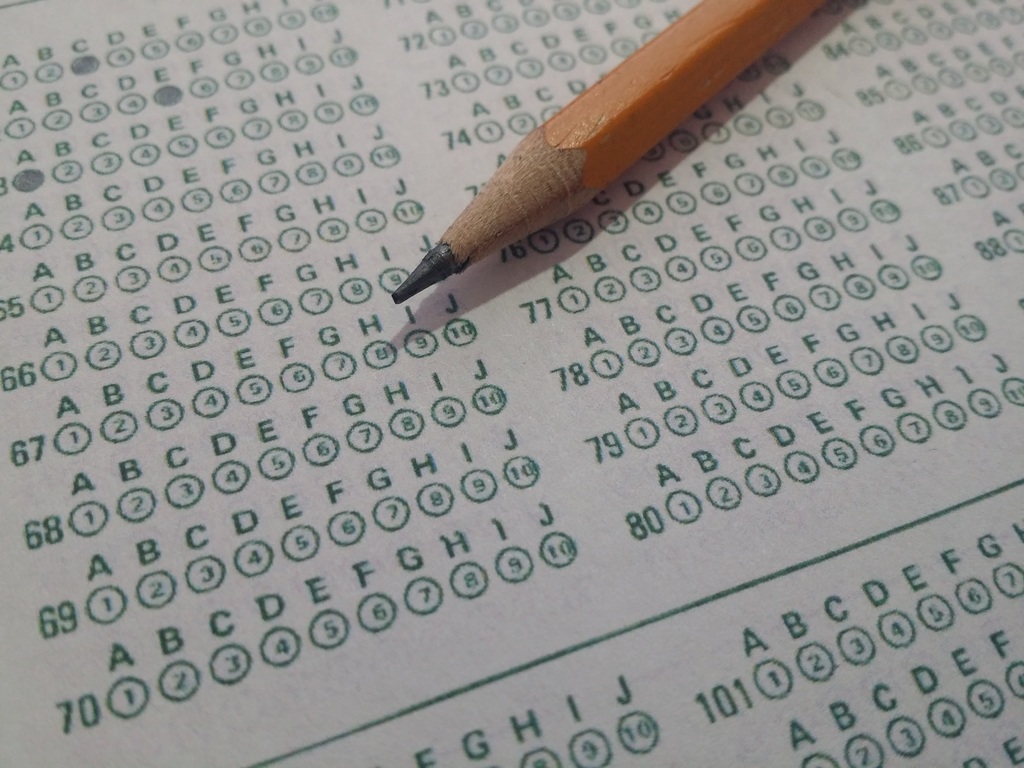 In his New Yorker essay "The Pointless End of Legacy Admissions," Matt Feeney seems to have shouldered the Sisyphean burden of defending the indefensible. But, really, he's not so much arguing the virtues of allowing mediocre rich kids into good colleges but the absurdity of the admissions rat race.
His intro frames the ostensible topic in a way I've never quite thought about it before:
At élite colleges, there was a time when a brainy boy, one from a humble or upstart family, admitted thanks to his manifest talents, gained social status and career advantage by association with his high-born classmates—the ones whose dads and granddads had gone to the school, the legacies. Now, in a time of stem dominance and crypto-finance, a legacy kid at an élite school gains social status and career advantage by association with the smart kids. Back in the old days, the rich kids probably liked having a few smart kids from the lower classes around, or at least conceded that they were necessary. The raw bookishness of the smart kids ratified the larger enterprise that they were all participating in—it was a college, after all. But now that the aristocrats are siphoning status from the meritocrats, the social bargain is starting to look like a bad one. What are the non-legacies getting out of it? The presence on campus of posh loafers with family connections must feel like an insult to them, given their steely commitment to the college-admissions quest.
But he soon shifts, slightly, to his actual topic:
One philosophical reason to lament the end of legacy admissions is that it's another symptom of the institutional convergence at work in American higher education. The consideration given to legacy families is a lineal gesture, and represents one of the final emblems of qualitative distinction among schools—the regional, religious, pedagogical, and historical differences that once gave America's many colleges their many different personalities. As long as the numbers of legacy admits were decorously low, and as long as the stakes of admission to one college over another did not feature as an emergency in American society, an old college admitting a handful of underachieving legacies went with the equable assumption that an old college was a quirky thing. The number of people who gave a damn about who got into Amherst, or Swarthmore, or Bowdoin was small enough that those schools could get away with being themselves. But now those schools compete in a fully nationalized college market, under the hot light of the college-ranking industry and the obsessive gaze of the nation's college aspirants.
Now, the nationalization of collegiate admissions is not exactly a new phenomenon. The US News ranking system began as a marketing gimmick way back in 1983, when I was a high school junior (and dinosaurs roamed the earth). But I think it true that, back then, few gave a damn about the Amhersts and Bowdoins of the world, with the nationalization limited to the Ivies, the service academies, and maybe Notre Dame.
After quite a bit of discussion about the strategic-public relations advantages of ending legacy admissions (which Amherst has done) Feeney explains,
Yet whenever a major reform is announced from within the admissions world, it's a good idea to ask yourself what new powers the admissions department has given itself. Just as high-profile moves by colleges such as Amherst typically boost their competitive standing, the "reforms" pursued by the admissions departments of those schools reliably increase the influence of those departments, which I've written about in several outlets, including this one. In this case, putting an end to legacy preferences will also remove a small but obvious limit to the selection prerogatives of admissions personnel. According to the Times, citing McGann, the Amherst admissions department applies its legacy preference only after it has narrowed down its pool to applicants who are "qualified." This contradicts the stereotype of the dim legacy, but it accords with recent data that suggest that, on hard measures such as G.P.A. and SAT scores, those admitted as legacies already fit within the larger pool of qualified applicants. This means that, for most legacies, the benefit they receive works within the softer, holistic section of the college application. Having an alumni parent is less like magically winning several hundred SAT points and more like writing an essay that the assistant dean really admired. Accordingly, the legacies will be replaced not by a clearly smarter bunch of applicants but by ones who were better at getting the admissions readers to like them. This prerogative—the enforcement power over not just academic standards but character traits and moral beliefs—is very important to the admissions departments of selective schools. Removing the legacy preference will expand it.
If this is an argument for legacy admissions, "Well, they're not really all that much dumber than other admits" is a rather poor one. But, if it's an argument for the absurdity of the selection system, "Why are we spending so much energy sorting which of the very-talented applicant pool at a given school is admitted?" is a strong point.
Finally, Feeney more-or-less takes us there:
Of course, the legacy preference is still unfair, even understood in these terms. It still has a whiff of corruption about it. But, as such, it represents the corruption of an absurd process. Admissions departments have faced an intensifying selection problem over the last thirty years. As competitive behavior among college applicants grew more intense and self-aware, starting in the early nineties, it quickly became a feedback loop, with high-achieving teen-agers striving to outdo each other on both academic and extracurricular measures. To hedge their bets in this stiff competition, these teen-agers, who were better informed than past generations about both college rankings and the preferences of their fellow-applicants, applied to more schools and became more purely brand-conscious in their ambitions: they widened their focus to the whole nation and increasingly trained their sights on the best school that they could get into.

Desirable schools were swamped with eager and qualified applicants from around the country; it was both an obvious bonanza and a headache. These institutions suddenly had too many fully qualified applicants who, on paper, looked too much alike.
And this is true. Now, for the absolutely most prestigious schools—Harvard, Yale, Princeton, Berkley, MIT, and the like—one at least gets the outrage. The difference between going to one of those and, say, Bowdoin or Boston College, can be tremendous in terms of networking and barriers to entry to graduate school and certain highly competitive fields. But, really, should we care who gets into second-tier snooty private schools?
I'm somewhat less persuaded, though, by Feeney's corollary argument: that we're likely to substitute legacy admits for something perhaps more pernicious.
Colleges have sought to solve this problem by inventing an evolving set of moral tests and character preferences for applicants to satisfy. But it's easy to game these criteria with gilded résumés and ingratiating, professionally coached essays—a problem that the admissions bureaucracy has addressed by declaring a new and deeper interest in "authentic" applicants. This move, though, merely gives applicants and their essay coaches a new moral trait to perform: authenticity. This—admissions bureaucrats bidding applicants to perform authenticity for them—is why Amherst's announcement should trigger a cynical laugh. In celebrating the end of this specific corruption, we help legitimatize the larger absurdity.
This could easily be read as a critique that the Admissions Gods are too woke. But I actually agree with Feeney's larger point: the holistic approach, while ostensibly a means of ensuring smart, creative kids from hard-knock backgrounds get a fair shot against the well-off kids whose parents can afford to sponsor expensive extracurriculars and standardized test coaching, is actually incredibly arbitrary. And, yes, by definition gives a huge amount of power to the people who assess these essays.
Ending legacy preferences really will (purportedly) remove this one bit of unfairness, and, for that, it deserves a cheer or two, but I'm inclined to begrudge it anyway. It will only strengthen the moral presumptions behind the invasive methods of holistic admissions. And it will continue the larger charade in which élite colleges use various forms of egalitarian P.R. to launder the monumental increases in wealth and cultural power that they have accrued as a result of America's transformation into a more precarious, unequal, and atomized society built upon a white-collar "knowledge economy." The decisive stage of this long transformation came in the early nineties, when politicians and economists declared that the smart response to disappearing jobs was for everyone to go to college. Today, thirty years later, you can watch selfie videos of anxious college applicants awaiting their admissions decisions, then collapsing into tears at the rejections or exulting in the acceptances, and feel the awesome power that these changes have bestowed upon élite colleges via their admissions procedures.
Now, again, "everyone go to college" isn't an ethic that sprang from the ether in the early nineties. It was certainly the prevailing wisdom when I went to school—in ruralish Alabama, no less—half a decade earlier. I'd say it started with the post-World War II GI Bill and achieved full steam by the 1960s, when enrollment in college generated a deferment from being drafted to fight in Vietnam. But, then, aside for the aforementioned pull of the truly elite schools, most of the college-bound just went to very good state and regional schools.
In its growing complexity and elaboration, the admissions process appears to impressionable teen-agers as a rational and exhaustive investigation into their objective merits. But in the spiritualized meaning and methods that the colleges attach to it, and in the powerful hints of arbitrariness that attend such obscure distinctions among basically identical applicants, and in the belief that the admissions envelope or e-mail contains a message from the Fates themselves, the drama of selective admissions takes on aspects of pagan religion. After all their academic grinding and strategic self-presentation, those kids are waiting for a coin flipped by a god to stop spinning on the floor. You can see how their response in such a fateful moment, when the choice goes their way, might be swooning gratitude for the two things together—the deserved flattery by the rational procedure and the private gift from the fickle gods, who could so easily have picked a different kid. And you can see how, for kids so flattered and fate-kissed, this gratitude might later take the form of generosity—alumni donations for the élite colleges that chose them.
I don't think Feeney does his argument any favors by continually circling back to the unproven—and likely unprovable—charge that this is some dastardly ploy by schools to increase donations. Most of the schools in question, after all, already have absurdly large endowments. But I agree that the rat race has put too much pressure on kids and parents, some of whom start trying to set their kids up for eventual success as early as pre-kindergarten.
Now, of course, everyone doesn't participate in this process. Indeed, relatively few do.
My wife and I both have doctorates from flagship R1 universities (Delaware and Alabama, respectively). While both are selective institutions, they're not of the sort described in Feeney's and so many other essays in places like the New Yorker. My oldest step-daughter recently graduated Temple, where she went on a full academic scholarship. My stepson is, for a variety of reasons, at the local junior college and we expect he'll transition next year to a solid but not particularly competitive state school here in Virginia. My youngest step-daughter is a freshman at George Mason, a very good and somewhat selective school that happens to be a 20-minute drive from our house. My daughters, currently in 7th and 5th grade, are a ways away from college decisions but I suspect they'll attend state schools in Virginia unless they're competitive for truly elite schools elsewhere. (And, even then, it's not like Virginia and William and Mary aren't top-tier.)
Even at that level, though, there's pressure. Mason was the "safety school" for several of my step-daughter's high school classmates and there was some competitive angst about not getting into W&M. But her current plan is to be an elementary school teacher after graduation. There's really no reason to sweat over institutional prestige for that and most other lines of work.
As to the nominal issue of legacy admissions, I'm rather agnostic. At the hypercompetitive schools—the Harvards and Yales of the world—it's really hard to find a positive. Otherwise, though, there's something to be said for family traditions and having junior attend the college where Mom and Dad met and whose teams they grew up rooting for. While it's not really an ambition of mine, I would be perfectly happy to have my daughters go to Alabama (which is frankly a much more competitive school to get into than it was when I went) and experience the tradition there. So long as they're qualified to get in, I don't see much harm in my having graduated from the institution weighing in their favor.