The Consequences Of Attacking Iran
An attack on Iran is likely to unleash consequences that we are unprepared to deal with.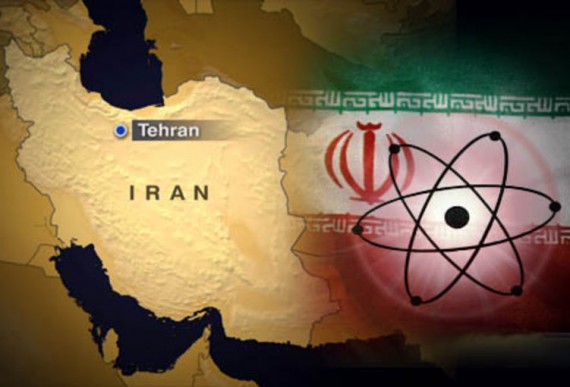 The New York Times reports this afternoon on the results of a war game conducted earlier this month that attempted to play out what might happen if Israel struck Iranian nuclear facilities, as many have speculated they might end up doing this year:
WASHINGTON — A classified war simulation exercise held this month to assess the American military's capabilities to respond to an Israeli attack on Iran forecast that the strike would lead to a wider regional war, which could draw in the United States and leave hundreds of Americans dead, according to American officials.

The officials said the so-called war game was not designed as a rehearsal for American military action — and they emphasized that the exercise's results were not the only possible outcome of a real-world conflict. But the game has raised fears among top American planners that it may be impossible to preclude American involvement in any escalating confrontation with Iran, the officials said. In the debate among policymakers over the consequences of any possible Israeli attack, that reaction may give stronger voice to those within the White House, Pentagon and intelligence community who have warned that a strike could prove perilous for the United States.

The results of the war game were particularly troubling to Gen. James N. Mattis, who commands all American forces in the Middle East, Persian Gulf and Southwest Asia, according to officials who either participated in the Central Command exercise or who were briefed on the results and spoke on condition of anonymity because of its classified nature. When the exercise had concluded earlier this month, according to the officials, General Mattis told aides that an Israeli first-strike would likely have dire consequences across the region and for United States forces there.

The two-week war game, called "Internal Look," played out a narrative in which the United States found it was pulled into the conflict after Iranian missiles struck a Navy warship in the Persian Gulf, killing about 200 Americans, according to officials with knowledge of the exercise. The United States then retaliated by launching its own strikes on Iranian nuclear facilities.

The initial Israeli attack was assessed to have set back the Iranian nuclear program by roughly a year, and the subsequent American strikes did not slow the Iranian nuclear program by more than an additional two years. However, other Pentagon planners have said that America's arsenal of long-range bombers, refueling aircraft and precision missiles could do far more damage to the Iranian nuclear program — if President Obama were to decide on a full-scale retaliation.

The exercise was designed specifically to test internal military communications and coordination among battle staffs in the Pentagon, Tampa, where the headquarters of the Central Command is located, and in the Persian Gulf in the aftermath of an Israeli strike. But the exercise was written to assess a pressing, potential, real-world situation.

In the end, the war game reinforced to military officials the unpredictable and uncontrollable nature of a strike by Israel, and a counterstrike by Iran, the officials said.
For example, we don't know how the Iranians would react to an Israeli attack. Direct retaliation against Israel would seem to be the most likely response, but there's also the possibility that they'll engage in unconventional means of response. In fact, the posited outcome in this war game, a direct Iranian attack on an American warship strikes me as the least likely possibility of all. Say what you might about the Iranians, but they aren't stupid, and a direct attack on an American ship in the Persian Gulf or the Straits of Hormuz would likely bring down a rain of fire upon their heads, not just bombing attacks on nuclear facilities, but on other elements of the Iranian military and political infrastructure. It would be, arguably, the only thing that any American President could do and still maintain their own political credibility. Of course, there's always the unknown factor:
Many experts have predicted that Iran would try to carefully manage the escalation after an Israeli first-strike in order to avoid giving the United States a rationale for attacking with its far superior forces. Thus, it might use proxies to set off car bombs in world capitals or funnel high explosives to insurgents in Afghanistan to attack American and NATO troops. While using surrogates might, in the end, not be enough to hide Iran's instigation of these attacks, the government in Tehran could at least publicly deny all responsibility.

Some military specialists in the United States and in Israel who have assessed the potential ramifications of an Israeli attack believe that the last thing Iran would want is a full-scale war on its territory. Thus, they argue that Iran would not directly strike American military targets, whether warships in the Persian Gulf or bases in the region.

Their analysis, however, also includes the broad caveat that it is impossible to know the internal thinking of the senior Iranian leadership, and is informed by the awareness that even the most detailed war games cannot predict how nations and their leaders will react in the heat of conflict.
This is always a problem, of course, but it strikes me as a bigger one with respect to Iran since it seems pretty clear that our intelligence regarding the internal operations of the Islamic Republic is pretty thin. At least during the Cold War we had agents in place that were supported to be providing us with intelligence about what the Soviet leadership was thinking and doing, although even in that case it was clear that we didn't really quite understand how the men in Moscow viewed the world. For example, in 1983 NATO undertook a ten day military exercise called Able Archer that was designed to play out a war game scenario that envisioned escalating tensions between NATO and the Warsaw Pact, ground war, and eventual nuclear exchanges. What nobody what was participating in the exercise seemed to realize, though, was how the game was being interpreted in Moscow. According to some versions of the events published later, the Soviet leadership was taking the increased communications between military officials in Europe and the United States as signs that a first strike was being planned, despite continued assurances from their own agents on the ground that there were absolutely no signs of increased military activity in Europe. According to some versions of this event, including this report the CIA  makes available on their website, preparations were being made for a possible pre-emptive strike before assurances were finally received and believed. Whatever actually happened, though, the point is that even in a situation where we thought we knew our enemy, we really didn't know how they were reacting to our actions. What makes us think we have any real idea how the Iranians are going to react in the event of an Israeli (or American) attack?
With every new development, we seem to be finding ourselves pushed closer and closer to military conflict with Iran. Given the ongoing civil war in Syria and the presence of about 100,000 of our own troops in neighboring Afghanistan, it strikes me that we're taking quite a risk without fully thinking through the consequences of what we're doing. The last time we did that, we ended up fighting two wars for ten years.