The Constitutional Definition of Treason
You keep using that word. It does not mean what you think it means.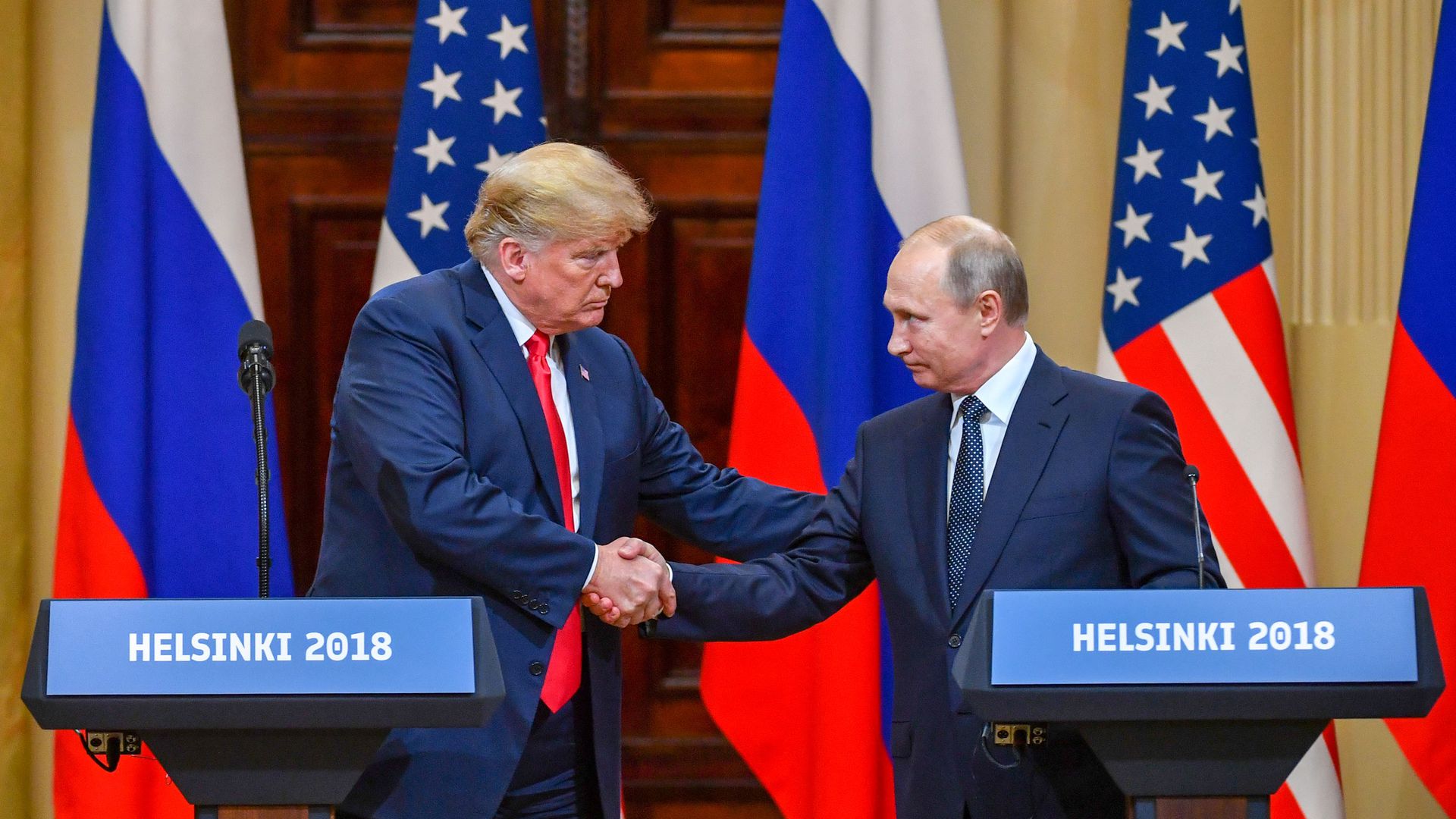 Since a lot of people have been rhetorically accusing Trump of treason.  For example, here is an especially prominent example:
Donald Trump's press conference performance in Helsinki rises to & exceeds the threshold of "high crimes & misdemeanors." It was nothing short of treasonous. Not only were Trump's comments imbecilic, he is wholly in the pocket of Putin. Republican Patriots: Where are you???

— John O. Brennan (@JohnBrennan) July 16, 2018
I would note that treason is the only crime defined by the US Constitution:
Treason against the United States, shall consist only in levying War against them, or in adhering to their Enemies, giving them Aid and Comfort. No Person shall be convicted of Treason unless on the Testimony of two Witnesses to the same overt Act, or on Confession in open Court.
We are not at war with Russia.  Whatever has happened here, it isn't treason.  Plus, treason is a capital crime and therefore really isn't the kind of thing that ought to be carelessly thrown about.
Having said that, I do agree that Trump's performance in Russia was shameful and damaging (and his walk back utterly ridiculous).
Further, a piece from the NYT underscores that Trump has been covering up the fact that he has had evidence of direct Russian interference since before his inauguration:   From the Start, Trump Has Muddied a Clear Message: Putin Interfered.
Two weeks before his inauguration, Donald J. Trump was shown highly classified intelligence indicating that President Vladimir V. Putin of Russia had personally ordered complex cyberattacks to sway the 2016 American election.

The evidence included texts and emails from Russian military officers and information gleaned from a top-secret source close to Mr. Putin, who had described to the C.I.A. how the Kremlin decided to execute its campaign of hacking and disinformation.

Mr. Trump sounded grudgingly convinced, according to several people who attended the intelligence briefing. But ever since, Mr. Trump has tried to cloud the very clear findings that he received on Jan. 6, 2017, which his own intelligence leaders have unanimously endorsed.

The shifting narrative underscores the degree to which Mr. Trump regularly picks and chooses intelligence to suit his political purposes. That has never been more clear than this week.
At a minimum, Trump is so insecure about his win over Hillary Clinton that he is willing to lie to the public about this situation (or he really does not understand what he has been told).  At worst, he know that his campaign did collude and is actively trying to obfuscate that fact.  None of that may be treason, but it does all suggest he is unfit to be President of the United States.