The Debt Ceiling and the Imperial Presidency
Congress failing to raise the debt ceiling would involve abrogating an enormous amount of power to the Executive.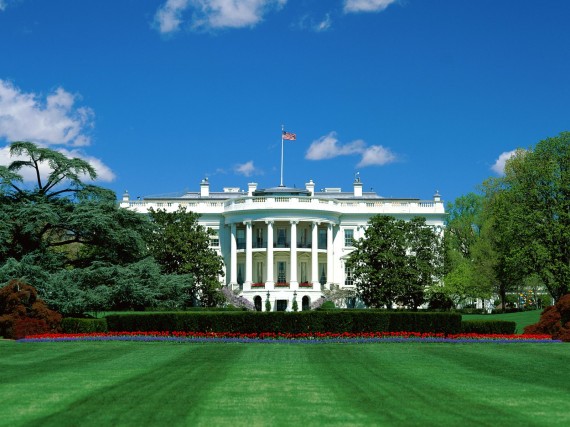 Russell Korobkin has a post up discussing what the Treasury Department's ideal policy is for paying the U.S. Government's obligations in the event that the debt ceiling isn't raised. Personally, I find this problematic, because the Treasury Department doesn't actually have any legal authority to prioritize payments. Felix Salmon isn't as bothered. He relies on a GAO report from 1985 that states that in the absence of Congressional direction, the Secretary of the Treasury is empowered to prioritize payments from the government.
Personally, I think that that's the wrong attitude. In the absence of Congressional authority to prioritize payments, I agree with the Treasury's sotto voce assurances that it's just going to make payments in the order they're received. Any prioritization by Treasury seems, to me, to be a usurpation of Congressional authority by the Executive Branch. Congress made laws that appropriate funds to pay for certain programs. Any prioritization scheme amounts to the Treasury making de facto appropriations decisions.
I think this is worrisome. But on the other hand, it goes to a trend in our politics that has been escalating since the 1960s. More and more, Congress has been willing to simply forego its role in making policy to the President. This trend has only been highlighted during the Obama Administration, because Obama, more than any President in recent memory, has been deferential to Congress' role as policymaker. We saw that in the Health Care Bill and Stimulus Packages, and we're seeing it now in the debt ceiling fiasco. The result is an almost desperate flailing by Congress to get the President to do something. That's a bad thing for Constitutional governance.
Hand in hand with this is that it's been fascinating to me to see a meme spreading in the conservative sphere, claiming that Obama "has no plan" for the crisis. I find it fascinating for a couple of reasons. First off, here's Obama's plan right here. Second, Obama's stated that he'd sign Reid's plan.
Third and finally, however, there's a lot of rhetoric in conservative circles about fidelity to the Constitution. Well, it's clear who's supposed to originate budget and revenue related policy: Congress. Not the President. Congress. All the Constitution allows is for the President to veto budget laws. Yes, we've established a tradition of the President putting forth policy, but it's just that — a tradition. And not a healthy one.
One of the reasons that Rome went from being a Republic to an Empire is that the Senate kept abrogating its authority to Caesar. Personally, I'd prefer we not follow in Rome's footsteps.