The Disappearing Presidential Honeymoon
Presidential honeymoons aren't what they used to be, and President Obama's second term honeymoon isn't likely to last very long.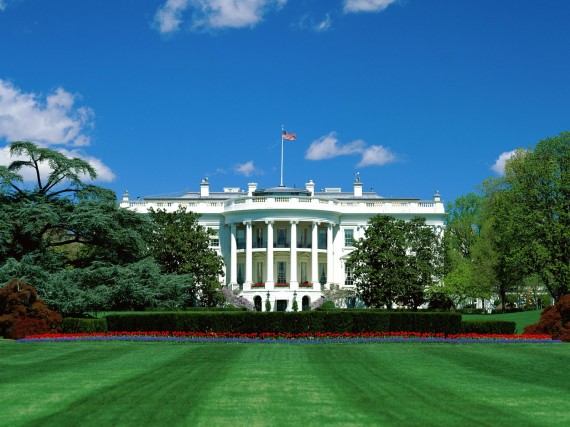 Nate Silver notes that Presidential "Honeymoon's" aren't what they used to be, especially if your a President serving his second term:
All recent second-term presidents began their new terms with approval ratings above 50 percent (although barely so in the case of Mr. Obama and Mr. Bush). This ought not to be surprising: after all, each of these presidents had just been elected or re-elected, and it is hard to accomplish that unless at least half of the country approves of how you've done your job.

However, it used to be that presidents enjoyed a "honeymoon period" at the beginning of their second term, with a large number of Americans who had failed to vote for them nevertheless expressing their best wishes.

Compare Truman in 1949, for example, to Mr. Obama today. Both won the popular vote by a similar margin, about four percentage points. They also got a similar share of the popular vote (51.0 percent for Mr. Obama, 49.6 percent for Truman). Both had experienced somewhat embattled first terms — Truman, whose approval ratings were as low as about 35 percent during parts of 1946 and 1948, probably even more so than Mr. Obama.

But Truman's approval rating shot up to 69 percent at the start of his second term, while Mr. Obama's is just 52 percent, just barely more than the share of the popular vote he received. Similarly, in 2005, Mr. Bush's approval rating at the start of his second term (51 percent) matched the share of the vote he had received against John Kerry in November 2004.

With partisanship being what it is today, and political attitudes being so hard-wired, presidents don't seem to get the benefit of the doubt from voters in the same way they once might have. Mr. Obama's first term had been an exception: his approval ratings averaged about 65 percent just after he was inaugurated in 2009, perhaps because of the historical importance of his having become the first African-American president. But his approval ratings and political capital faded quickly.
Indeed, it did fade quickly. By the end of his first year in office, President Obama's job approval numbers, as measured by RealClearPolitics, had fallen significantly, with only a 5 point gap between approval and disapproval and the approval number under 50%. His numbers on the Second Anniversary of his Inauguration were roughly the same as they had been in 2010, but he had spent much of the previous year in negative territory, with the exception of a brief period after the death of Osama bin Laden. On year ago, as the 2012 campaign was just gearing up, he was upside down again and yet went on to win a convincing election victory. Now, we stand at the beginning of the President's Second Term, and his approval numbers are averaging at 52.2% approval and 43.1% disapproval, the best position he's been in since the bin Laden raid. If recent history is any guide, though, it's unlikely to last. President Obama's re-election didn't end political polarization in this country and it seems unlikely that the heady days of early 2009 are ever going to return again.
This suggests that President Obama's second term isn't going to be any easier than the first. The Republicans continue to hold on to the House, and are likely to do so after the 2014 Midterms unless there's some kind of radical change in public sentiment and political fortunes. Additionally, the Republican minority in the Senate continues to wield significant power, and the prospects for real filibuster reform seem to be dwindling by the day. In the coming months, the President will have to deal with issues ranging from the debt and the budget to Immigration reform, to the new push for gun control, which faces it's own uphill battle in both the House and the Senate. Quite obviously, those approval numbers are going to decline and, as time goes on, the President's ability to get things done will diminish significantly. By the time the 2014 midterms roll around, we'll start hearing about lame ducks as people on both sides of the political aisle start positioning themselves for 2016.
So, President Obama, enjoy today's pageantry because it's all down hill from here.