The EC Helps Small States!
(Or not. Part 1,276,524).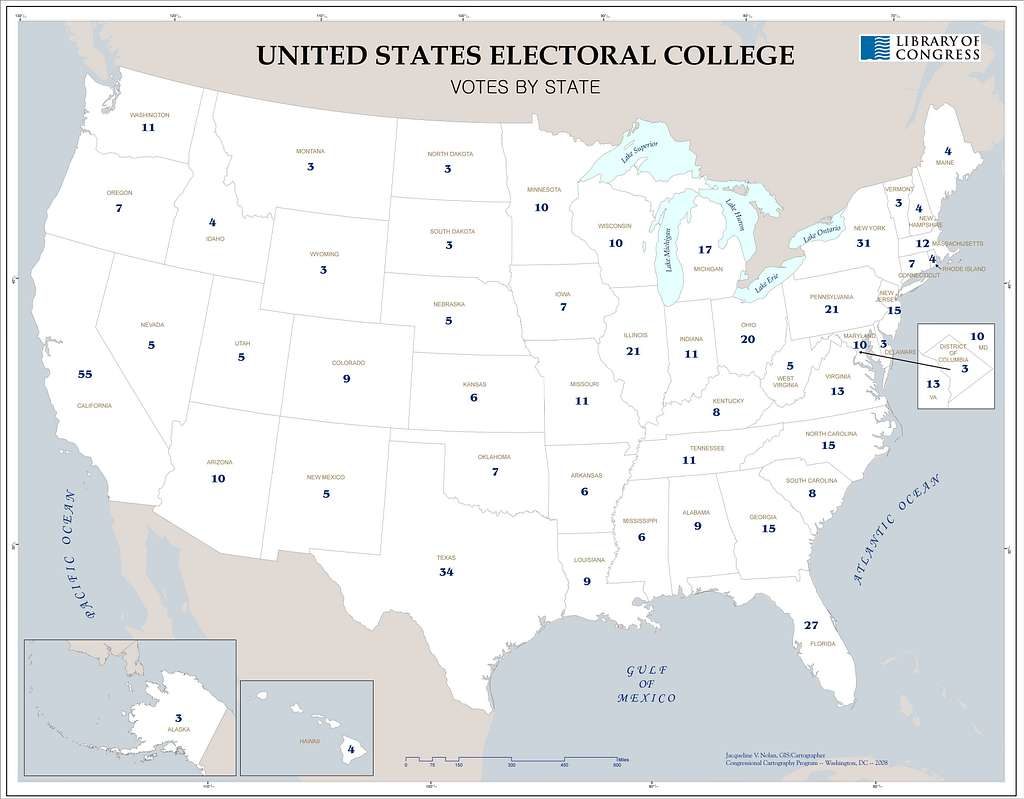 In doing some work on a conference paper, I came across the following Fair Vote paper entitled Presidential Election Inequality: The Electoral College in the 21st Century which was written after the 2004 election.
I was struck by the following:
In 2004, Republican George W. Bush and Democrat John Kerry ran a close, hard-fought campaign for president. Who Picks the President? documents the allocation of campaign resources by the major party campaigns and interest groups from September 26th to November 2nd 2004 – the peak campaign season in the most expensive presidential campaign in history. While the conclusion that swing states are more heavily courted than the rest of the country is hardly shocking, the magnitude of the discrepancy between battleground and spectator states has not been debated. Our study also reveals how modern campaigns' polling techniques and sophisticated analysis of past voting patterns lead to very few competitive states by the last weeks of a modern presidential campaign.

Page 32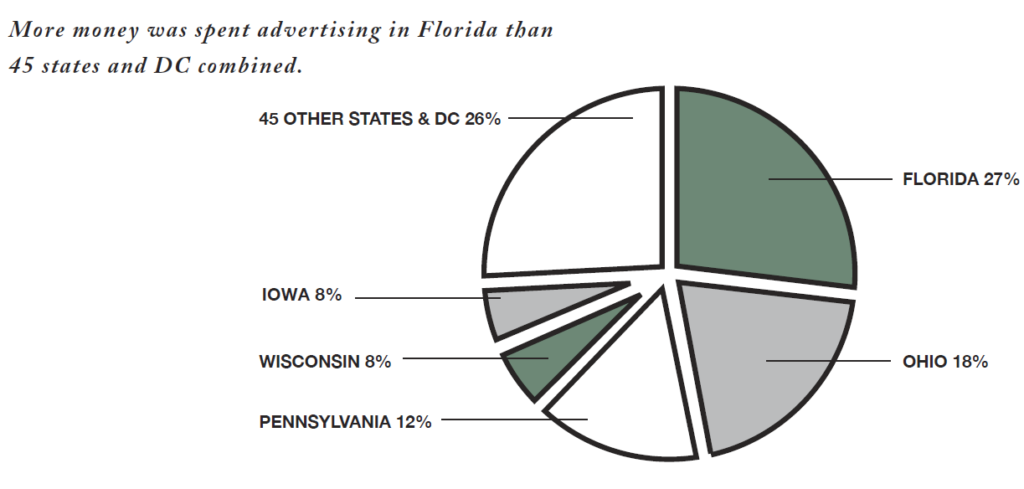 Put another way:
27% of all money spent on TV advertising went to Florida, as did 20% of all candidate visits. A quarter of all resources expended to influence the 2004 election thus were heaped on the 6% of the US population that lives in Florida.

Page 33
Also:
The campaigns gave small population states and medium sized states the least amount of attention. Analyzing states grouped by population, the median state in every grouping received less than a quarter of the attention received by the average voter nationally. Of the 18 smallest population states, 11 received absolutely no attention.

Page 31
So much for the EC guaranteeing attention to small states.
Indeed, as I frequently note, the EC privileges swing states in terms of attention. It decidedly does not enhance representation for small state voters (it causes a lot of them to be ignored–which is true of a lot of large state voters as well).
I fully understand, from a power politics point of view, that Republican voters prefer the EC to a system that privileges plurality (or majority) preferences. But there is no foundation that the institution provides some magical representation of diverse interests superior to other options.
Update: As per the comments, I am aware that the EC over-represents small states. I am here really addressing the popular notion that the EC incentivizes candidates to pay attention to small states. It clearly does not.