The Economy And The 2012 Elections
It isn't just President Obama who should be worried about the economy next year.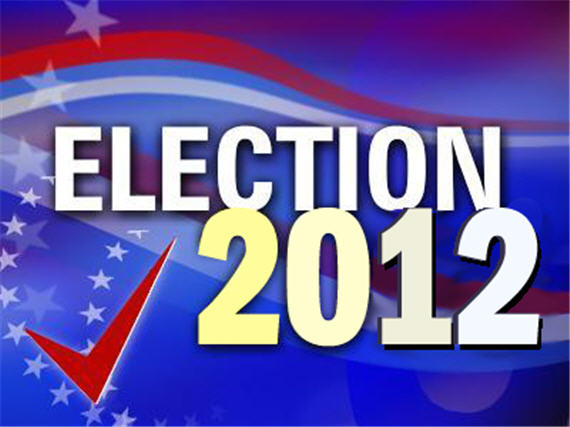 James Pethokoukis passes along a not-yet-public report from Goldman Sachs that forecasts very little economic growth between now and the 2012 election:
Following another week of weak economic data, we have cut our estimates for real GDP growth in the second and third quarter of 2011 to 1.5% and 2.5%, respectively, from 2% and 3.25%. Our forecasts for Q4 and 2012 are under review, but even excluding any further changes we now expect the unemployment rate to come down only modestly to 8¾% at the end of 2012.

The main reason for the downgrade is that the high-frequency information on overall economic activity has continued to fall substantially short of our expectations. … Some of this weakness is undoubtedly related to the disruptions to the supply chain—specifically in the auto sector—following the East Japan earthquake. By our estimates, this disruption has subtracted around ½ percentage point from second-quarter GDP growth. We expect this hit to reverse fully in the next couple of months, and this could add ½ point to third-quarter GDP growth. Moreover, some of the hit from higher energy costs is probably also temporary, as crude prices are down on net over the past three months. But the slowdown of recent months goes well beyond what can be explained with these temporary effects. … final demand growth has slowed to a pace that is typically only seen in recessions. .. Moreover, if the economy returns to recession—not our forecast, but clearly a possibility given the recent numbers …
There's nothing really shocking or surprising about this assessment. Given the slow economic growth and disappointing unemployment numbers we've been seeing over the past several months, its clear that the "recovery" we are going through isn't much of a recovery at all, and that we clearly aren't going to get anywhere close to the growth rates that would be needed to bring unemployment down below 8% between now and Election Day 2012. Pethokoukis that the White House must be worried, especially given the optimistic growth forecasts
Unemployment on Election Day about where it is right now? Sputtering — if not stalling — economic growth? To many Americans that would sound like the car is back in the ditch — if it was ever out. Maybe Goldman is wrong, but economists across Wall Street have been growing more bearish.

And recall that back in August of 2009, the White House — after having a half year to view the economy and its $800 billion stimulus response — made an astoundingly optimistic forecast. Starting in 2011, with Obamanomics fully in gear and the recession over, growth would take off. GDP would rise 4.3 percent in 2011, followed by … 4.3 percent growth in 2012 and 2013, too!  And 2014? Another year of 4.0 percent growth. Off to the races, America.

Even in its forecast earlier this year, Team Obama said it was looking for 3.5 percent GDP growth in 2012, followed by 4.4 percent in 2013,  4.3 percent in 2014.
It's always a mistake to assume that current conditions will continue into the future, the trends do not look good at present and it's hard to see a turnaround in the immediate future that will result in blockbuster growth, meaning growth in excess of 3-3.5%, or even anywhere near that. However, the amount of time between now and Election Day makes it unlikely that conditions will improve significantly, and I'd say that the Goldman Sachs prediction sounds about right for me.
The logical assumption is that a bad economy hurts the President, and that's certainly true. Just ask Herbert Hoover, Jimmy Cater, and George H.W. Bush about that one. However, Nate Silver believes that House Republicans could be vulnerable as well. Silver points out five Presidential elections that took place during a recession or tough economic times– 1948, 1960, 1976, 1992, and 2008 — and notes that, while there are certainly warning signs for the President, the House GOP needs to be concerned as well:
On the other hand, the results also do not look so great if you're a Republican representative interested in keeping your job. In these elections, the party in control of Congress did not do particularly well at retaining its seats, actually losing an average of 17 seats in the House and breaking even on average in the Senate. The party in control of Congress also saw its share of the House popular vote decline in four of the five years, to an average of 50 percent of the vote from 54 percent in the previous midterm.

(One other oddity: the party completing the sweep in all five cases was the Democratic Party. This is probably meaningless, although it is at least theoretically possible that Democrats have an inherent advantage over Republicans in difficult economic times when voters might have reason to blame either party.)

So there is something of a tradeoff here. Certainly, a poor economy is liable to hurt the president — and presidents normally have coattails, whether positive or negative. At the same time, Republicans  might also share in some of the blame if the economy is poor: voters could split their tickets and vote against both their Republican lawmakers and President Obama.
The more important thing to keep in mind, I think, is that a poor economy is unlikely to help the House GOP in 2012 in the sense of helping it gain seats. Thanks to gerrymandering and the historical tendency of incumbents to be re-elected, the odds that the GOP would gain a significant number of seats in the next Congressional election actually seems rather low. For one thing, it's arguably the case that the GOP hit their high watermark with their big pickup in the 2010 elections. There aren't that many Republican leaning, or weak Democratic, districts left out there and, absent a massive electoral defeat for House Democrats that would rival 2010 itself, it seems unlikely that we will see significant House pickups in 2012, and we may even see the GOP lose a few seats as Democratic candidates in blue states recapture seats.