The Erosion of Democracy Continues
Sowing doubt in the absence of evidence is corrosive.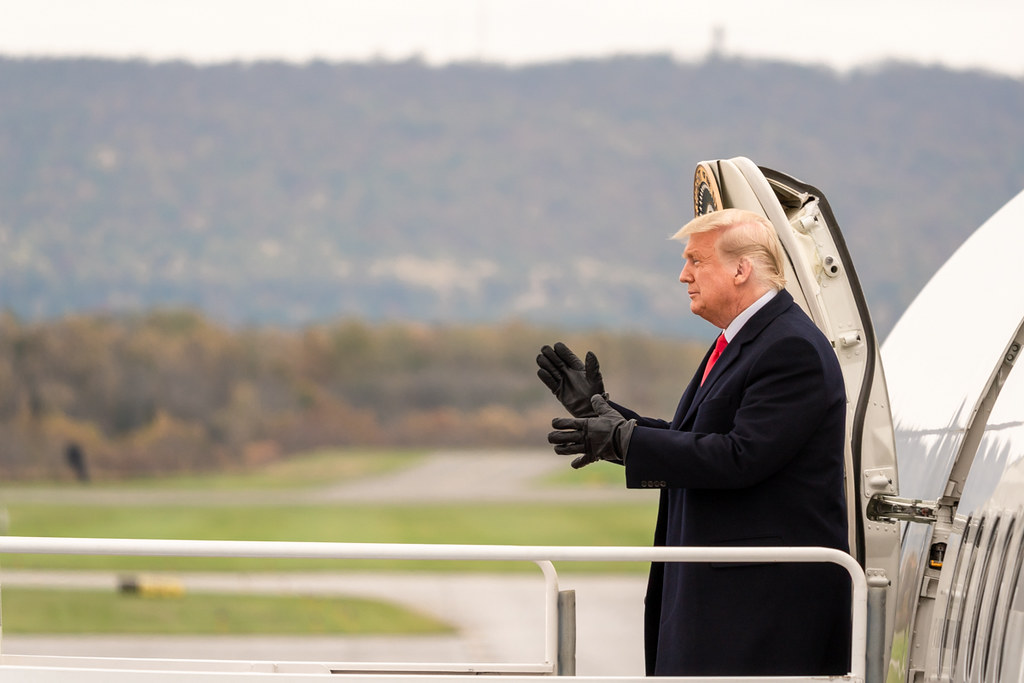 The willingness to damage American democracy by undercutting public trust in the system continues unabated. For example, via WaPo: Top Republicans back Trump's efforts to challenge election results.
McConnell (R-Ky.) said from the floor of the Senate that the president is "100 percent within his right" to pursue recounts and litigation. McConnell did not repeat Trump's baseless assertions that fraud had cost him the election, but he said he had met with Attorney General William P. Barr earlier in the day and supports the president's right to investigate all claims of wrongdoing.

"We have the tools and institutions we need to address any concerns," McConnell said. "The president has every right to look into allegations and request recounts under the law."
On the face of it, McConnell is correct. But the problem is, he full well knows that there is no credible evidence for any of this, that Trump is behaving abnormally, and that this is not the appropriate way to proceed.
All this does it give solace to fact-less, baseless claims and provides fodder for the erosion of trust in the integrity of our elections.
This is like saying the "congregation is 100 percent within its rights to pursue an investigation of sexual malfeasance by the pastor" when there is no evidence of any such malfeasance. The mere suggestion causes mistrust. Or "We have every right to look into allegations and request an audit of the books to see if Bob in accounting is embezzling." But, of course, if we have zero evidence that Bob is embezzling and we launch an investigation aimed nonetheless Bob's reputation in the company will be damaged and he may have a hard time getting another job if he leaves.
Bizarrely, this desire to attack was manifesting in Georgia, where the two current sitting Senators are accusing the Secretary of State, a fellow Republican, of mismanagement of the election:
Meanwhile, other GOP officials also rushed to bolster Trump's case, including the two U.S. senators from Georgia, who demanded the resignation of Georgia Secretary of State Brad Raffensperger, a fellow Republican, after his office said there was no evidence of widespread fraud in the state.
This is in the absence of, you know, evidence.
And there is the US Attorney General (via the NYT): Barr Hands Prosecutors the Authority to Investigate Voter Fraud Claims.
Attorney General William P. Barr, wading into President Trump's unfounded accusations of widespread election irregularities, told federal prosecutors on Monday that they were allowed to investigate "specific allegations" of voter fraud before the results of the presidential race are certified.

[…]

Mr. Barr said he had authorized "specific instances" of investigative steps in some cases. He made clear in a carefully worded memo that prosecutors had the authority to investigate, but he warned that "specious, speculative, fanciful or far-fetched claims should not be a basis for initiating federal inquiries."
Now, if one reads the memo, one realizes that charges are actually quite unlikely. The memo basically says that if there are real and major problems, the DOJ would act. Issuing a memo was not necessary, but it adds to the overall atmosphere of distrust and damages faith in our electoral system.
And note the following:
Mr. Barr's authorization prompted the Justice Department official who oversees investigations of voter fraud, Richard Pilger, to step down from the post within hours, according to an email Mr. Pilger sent to colleagues that was obtained by The New York Times.
See, also from NBC News: DOJ's election crimes chief resigns after Barr allows prosecutors to probe voter fraud claims.
Back to the WaPo piece:
Trump aides, who spoke on the condition of anonymity to talk candidly, said there was little expectation inside the campaign that litigation would overturn Biden's win — and said advisers have told Trump this directly. But they also said the campaign will pursue the cases to their conclusions, in part to sustain an argument about the risk of voter fraud. The campaign has also urged allies to publicly encourage people to report evidence or firsthand accounts of suspicious voter activity.
Ultimately this just plays into long-term efforts by Republicans to undercut trust in elections and to feed the electoral fraud narrative. This is not something that a healthy political party does. It certainly isn't something that a party that believes it can win elections fairly does.
And if it was just Trump and his administration doing it, that would be bad enough. That McConnell and other Republicans are participating indicts the whole party, plain and simple.
To conclude, I guess Covid, Covid, Covid didn't go away on November 4th:
further complicating their effort: David Bossie, tapped to lead the campaign's legal effort, tested positive for the coronavirus, according to a person familiar with the situation.