The Eva Murry Allegation
Another allegation of Biden misbehavior that is another category altogether.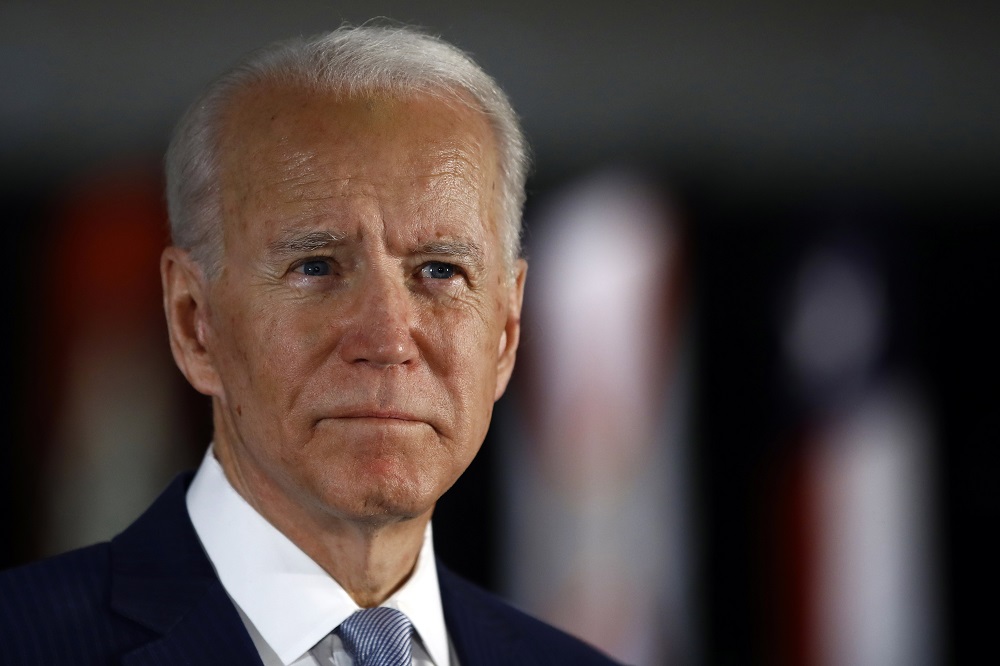 Quite frankly, I don't especially want to write about this story, but given the context of the allegations made by Tara Reade, the fact that it was mentioned in a post by James Joyner before the story was updated, and interest shown in the comments several posts over the last two days, here we go.
Over the weekend another charge was leveled about inappropriate behavior by Joe Biden. In this story, circulated by Law and Crime, the following allegedly took place:
A woman says she was sexually harassed by presumptive Democratic Party presidential nominee Joe Biden when she was 14 years old.

The woman, Eva Murry, told Law&Crime that Biden complimented her on the size of her breasts at the First State Gridiron Dinner & Show in 2008, a long-running roast of and party for politicians, journalists and prominent business figures held each year in Delaware. Murry says she remembers the event occurring sometime around May of that year.

[…]

"I remember walking into the lobby and being in awe of all the people in such fancy clothes," Murry said in an interview. "Our two parties of people gravitated towards each other and everyone started saying their hellos. When it was Biden and my aunt's turn to say hello he quickly turned to me and asked how old I was. I replied with my age and he replied with the comment 'Fourteen? You're very well endowed for 14!' I was confused but it was definitely weird, he looked me up and down and hovered his eyes on my chest so I had some clue [about] the notion of his comment but didn't fully understand at the time. We quickly separated from his area after the encounter."
The piece described this as "sexual harassment" and this led to James' post about how we talk about these things. I have to agree that the comment, as alleged, was gross, rude, inappropriate, and creepy. However, I cannot see how it fits any definition of sexual harassment. It certainly isn't something that would be disqualifying for someone seeking office.
But, of course, definitional issues aside, it is unclear that it even happened.
Fox News reports: Dinner organizer says Biden was not at 2008 event where he was accused of sexual harassment
A past organizer for Delaware's First State Gridiron Dinner now says Joe Biden did not attend the event in 2008, after a woman recently claimed the former vice president and senator sexually harassed her there, Fox News has learned.

[…]

Local news reports from the time said Biden was having sinus surgery earlier that week — to address issues including a deviated septum — and was scheduled to be out of work for the whole week.

At the time, his spokeswoman said that she "anticipates that he'll be out for the remainder of the week recovering at his home in Wilmington," according to a report in the News Journal at the time.
This caused Murry's aunt, Christine O'Donnell, and a person who states she remembers Murry talking about the event at the time, to respond.
Asked on Sunday about the organizer's statement that Biden never attended that year, O'Donnell stood by the accusation, while acknowledging to Fox News that it could have been a different year.

"Yes, it could have been another year. So what? She was a teenager when I ran for office. It doesn't make it okay," she wrote to Fox News. "It happened when I was running for office against him. If it was 2007, that makes it even worse."
But,
Biden's schedule from the day of the dinner in 2007, though, placed him in Iowa that evening.
O'Donnell was a candidate for the GOP nomination for Senate in 2006 (she lost badly in the primary) and was the GOP nominee to run against Biden in 2008. (She later came to national prominence in competing for Biden's seat in a special election as Tea Party Republican, famously stating "I am not a witch" in a campaign ad).
I simply do not know what to make of Murry's recollection or of the fact that six people were willing to go on the record stating that they had contemporaneous memories of Murry describing the event. The most likely explanation is that she confused someone else for Joe Biden and it became an article of faith in her circle of family and friends that it was Biden. This seems more likely to me than that this is some organized effort to get Biden.
I will say that I don't find O'Donnell herself to be an especially credible individual based on my recollections of her 2010 bid for the Senate.
Regardless of any of that, I will reiterate that while I find the alleged comments to be uncomfortable and cringe-inducing, I still don't see how they would rise to the level of harassment, or that we should see them as disqualifying. This strikes me, even without all the weirdness, as being nowhere near the same category of allegation as those made by Reade.