The Food is Too Damn High
Get me higher than the grocery bill.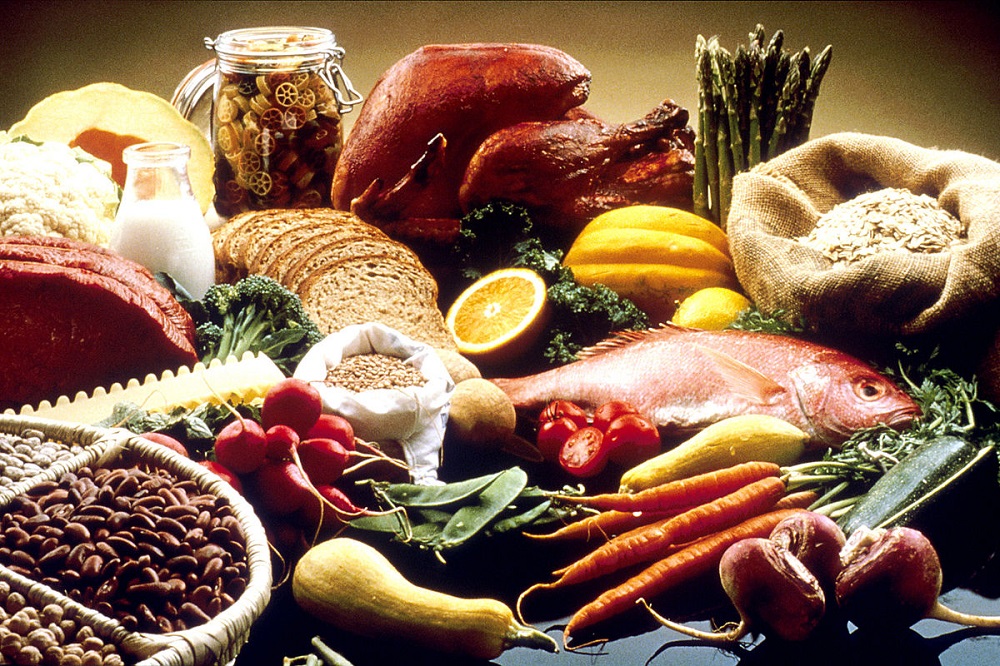 In a NYT guest editorial, Stacy Mitchell, the executive director of something called the Institute for Local Self-Reliance, purports to explain "The Real Reason Your Groceries Are Getting So Expensive." The start is not promising:
Food Fresh is the only grocery store in a rural stretch of southeastern Georgia. It has many five-star Google reviews praising its freshly butchered meats, tomato bar and friendly service. Yet it faces a threat to its survival that no amount of management skill can overcome. Big retailers like Walmart and Kroger "have a handle on suppliers that I can't touch," said Food Fresh's owner, Michael Gay. The chains wrest deep discounts from suppliers, making it impossible for the store to come close to matching the chains' prices.

To understand why grocery prices are way up, we need to look past the headlines about inflation and reconsider long-held ideas about the benefits of corporate bigness.

Like other independent grocers, Food Fresh buys through large national wholesalers that purchase goods by the truckload, achieving the same volume efficiencies the big chains do. What accounts for the difference in price is not efficiency but raw market power. Major grocery suppliers, including Kraft Heinz, General Mills and Clorox, rely on Walmart for more than 20 percent of their sales. So when Walmart demands special deals, suppliers can't say no. And as suppliers cut special deals for Walmart and other large chains, they make up for the lost revenue by charging smaller retailers even more, something economists refer to as the water bed effect.

This isn't competition. It's big retailers exploiting their financial control over suppliers to hobble smaller competitors. Our failure to put a stop to it has warped our entire food system. It has driven independent grocers out of business and created food deserts. It has spurred consolidation among food processors, which has slashed the share of food dollars going to farmers and created dangerous bottlenecks in the production of meat and other essentials.
I mean, that sucks for smaller grocers but, since I don't shop at one, it doesn't explain why my grocery prices are higher. I don't buy a lot of mine at Walmart anymore, since it's not all that convenient, mostly shopping at Safeway, Giant, and Wegman's—all of which are major chains with a national or massive regional footprint.
This finally leads to a thesis statement:
And in a perverse twist, it has raised food prices for everyone, no matter where you shop.
But first, she takes a discursion into history:
A level playing field was long a tenet of U.S. antitrust policy. In the 19th century, Congress barred railroads from favoring some shippers over others. It applied this principle to retailing in 1936 with the Robinson-Patman Act, which mandates that suppliers offer the same terms to all retailers. The act allows large retailers to claim discounts based on actual volume efficiencies but blocks them from extracting deals that aren't also made available to their competitors. For roughly four decades, the Federal Trade Commission vigorously enforced the act. From 1954 to 1965, the agency issued 81 cease-and-desist orders to stop suppliers of milk, tea, oatmeal, candy and other foods from giving preferential prices to the largest grocery chains.

As a result, the grocery retailing sector was enviable by today's standards. Independent grocery stores flourished, accounting for more than half of food sales in 1958. Supermarket chains like Safeway and Kroger also thrived. This dynamism fed a broad prosperity. Even the smallest towns and poorest neighborhoods could generally count on having a grocery store. And the industry's diffuse structure ensured that its fruits were widely distributed. Of the nearly nine million people working in retailing overall in the mid-1950s, nearly two million owned or co-owned the store where they worked. There were more Black-owned grocery stores in 1969 than there are today.

Then, amid the economic chaos and inflation of the late 1970s, the law fell into disfavor with regulators, who had come to believe that allowing large retailers to flex more muscle over suppliers would lower consumer prices. For the most part, the law hasn't been enforced since. As a top Reagan administration official explained in 1981, antitrust was no longer "concerned with fairness to smaller competitors."
Note that this was part of a larger, bipartisan consensus that the economy was over-regulated, leading to substantial deregulation efforts under Presidents Carter and Reagan.
This was a serious miscalculation. Walmart, which seized the opening and soon became notorious for strong-arming suppliers and undercutting local businesses, now captures one in four dollars Americans spend on groceries. Its rise spurred a cascade of supermarket mergers, as other chains sought to match its leverage over suppliers. If the latest of these mergers — Kroger's bid to buy Albertsons — goes through, just five retailers will control about 55 percent of grocery sales. Food processors in turn sought to counterbalance the retailers by merging. Supermarket aisles may seem to brim with variety, but most of the brands you see are made by just a few conglomerates.
But this has been happening over the course of half a century, a period that, until COVID broke everything, was marked with essentially no inflation and a massive explosion in consumer buying power. By almost every conceivable measure, we're more affluent than our Carter-era counterparts.
These food giants are now the dominant buyers of crops and livestock. The lack of competition has contributed to the decline in farmers' share of the consumer grocery dollar, which has fallen by more than half since the 1980s. In the absence of rivals, food conglomerates have over time increasingly been able to raise prices and as a result have reported soaring profits over the past two years. Inflation gives them a cover story, but it's the lack of competition that allows them to get away with it. Meat prices surged last year among the four companies that control most pork, beef and poultry processing. Companies like PepsiCo and General Mills have also jacked up prices without seeing any loss of sales — a sure sign of uncontested market power.
So, on the one hand, this is quite plausible. That was always the fear of consolidation: as companies gained market power, consumers would have no alternatives. But, again, it didn't happen until the pandemic broke the supply chains. Further, it works both ways: if a handful of companies dominate the market, any one of them could benefit massively by holding the line on prices while their competitors try to price gouge. Absent evidence of collusion, the mechanism for this is unclear. (And "inflation" isn't an "excuse" for higher prices; it's a measure of prices.)
This has resulted in an ever-worsening cycle: As a system dominated by a few retailers lifts prices across the board — even at Walmart — consumers head to those retailers because of their ability to wrest relatively lower prices or simply because they're the only options left. Walmart's share of grocery sales swelled last year as more people flocked to its stores.
Way back in 2008, a longtime regular commenter who abruptly disappeared in 2011, sent me a copy of Tom Slee's No One Makes You Shop at Wal-Mart: The Surprising Deceptions of Individual Choice. It's an interesting read on both the business practices of the retail giant and the nature of collective action problems. Walmart (as it's long since rebranded) isn't that powerful a presence locally but it was more-or-less the only game in town when I lived in Troy, Alabama 20-plus years ago.
Meanwhile, the decline of independent grocers, which disproportionately serve rural small towns and Black and Latino neighborhoods, has left debilitating gaps in our food system. If Food Fresh were to close, residents of Evans County, where the store is, would have to subsist on the limited range of packaged foods sold at a local dollar store or drive about 25 minutes to reach a Walmart. (Nearly a quarter of Evans County residents live in poverty.) Living without a grocery store nearby imposes a daily hardship on people and could lead to an increased risk of diabetes, heart disease and other diet-related illnesses.
I'm skeptical of the causality here. I get why Walmart and mega-chain supermarkets would drive the local mom-and-pop out of business—in places where there's a Walmart or mega-chain supermarket. But Walmart isn't going into these "food deserts." There's not enough business there to make it profitable. So, surely, something other than Walmart explains the lack of grocery stores in these places?
Losing small retailers also stifles innovation. New food companies rely on independent retailers to introduce products. But as this diversity of retailers gives way to a monocrop of big chains, start-ups have fewer avenues to success. This results in diminished selection for shoppers, who find store shelves stocked with only what the big food conglomerates choose to produce.
So, first, this has nothing at all to do with answering the titular question nor advancing the ostensible thesis of the article. And, second, while it may be true in theory, it's simply not true in fact. Or, well, maybe it's technically true that we only get what conglomerates choose to produce but that they have chosen to give us vastly more variety than we've had in the entire span of human history.
Even in my big chain grocery stores, there's an absurd array of international foods that I'd never seen even a decade ago. I'm old enough to remember when grocery store "Mexican food" was hard shell tacos and grocery store "Chinese food" was that awful canned stuff from Chun King poured over some dried "noodles." Or when most fruits and vegetables were only available during this thing called a "season." Or when the bread isle comprised sliced "Wonder" bread, rye, and pumpernickel. (Although, come to think of it, I haven't noticed pumpernickel in ages so maybe there's something too this argument.
We need to stop big retailers from using their enormous financial leverage over suppliers to tilt the playing field. By resurrecting the Robinson-Patman Act, we could begin to put an end to decades of misguided antitrust policy in which regulators abandoned fair competition in favor of ever-greater corporate scale. There is promising momentum. Last year an unusual coalition of Democratic and Republican lawmakers sent a letter to the F.T.C. urging it to dust off Robinson-Patman. The agency began a broad inquiry in late 2021 into grocery supply issues, which could uncover evidence of price discrimination. This year the agency opened investigations into soft drink and alcohol suppliers for possible violations of the act.
While the article has done little to persuade me that conglomeration is the cause of high food prices, my instinct is that something like the Robinson-Patman Act makes sense. (Presumably, we'd name it after living legislators, what with the four-decade hiatus in enforcement.) While big retailers are naturally going to have pricing advantages over small ones by buying in bulk, exclusionary deals strike me as inherently bad.
These moves are already drawing fire from an old guard locked in bigger-is-always-better thinking. Jason Furman, a Harvard economist who served as a top adviser to President Barack Obama, tweeted recently that some of the views calling for a reset of our antitrust policies often seem "grounded less in consumer welfare and more in a view that everyone should be shopping at expensive craft boutiques." But that's not the story in places like Evans County. In the early days of the pandemic, as Walmart and Amazon compelled manufacturers to steer scarce supplies their way and worsened shortages at local grocers, Mr. Gay worked long days hustling to find alternate sources.

"My meat is fresher," he said. "My produce is fresher. My customer service is better. Imagine if you made the playing field level. Imagine what I could do."
I like the idea of fresher meat and better customer service. But, even though I'm relatively affluent, there's only so much more that I'm willing to pay. If the Safeway 12 minutes from my house has tenderloin on sale for $15.99 a pound, I'm not going to Gay's Fresh Mart and paying $29.99 a pound for service with a smile.
If Mitchell's counter is that Safeway shouldn't be able to undercut Gay by that amount, she's essentially making Furman's argument for him. And, for sure, she's concerned about something altogether different than "The Real Reason Your Groceries Are Getting So Expensive."