The GOP's Gay Marriage Problem
When it comes to same-sex marriage, the GOP finds itself on the horns of a dilemma.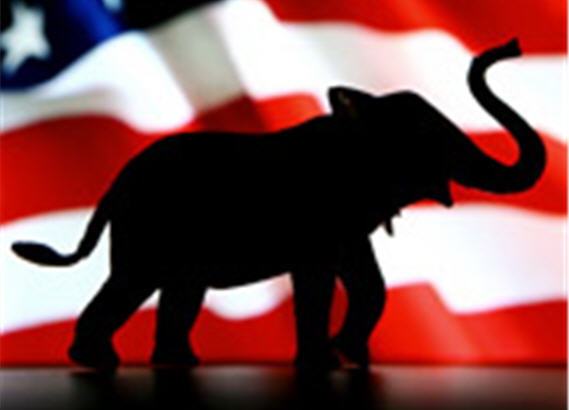 Via Andrew Sullivan comes something  that really ought to be self-evident at this point:
In the latest polling, 81 percent of those under 30 favored marriage equality. I was shocked by the number, but  shouldn't have been. What we can all forget is that this is the first generation who went through their childhood and teens knowing that civil marriage was an option for gay couples. That generation included gay kids and teens who, for the first time, could see an integrated future for themselves in their own families and society. I have no doubt this has made that generation the least fucked-up, sanest gay generation in history – seeing from the get-go a real and equal and dignified future for themsleves. And their greater self-confidence and self-esteem has been infectious. Their straight peers know them and their orientation and simply find it baffling that they would be denied what every heterosexual has always accepted as a given in their own lives.

That can only mean that, for the young generation, and all those who follow it in the future, the GOP's aggressive stance and brutal rhetoric against marriage equality simply identifies them as bigots. Some may not be. But that is what they will be seen to be. The report does not advocate changing policy on marriage equality. But I think the premise that it can win the next generation simply by ignoring the question is untenable.

(…)

The over-60, predominantly white, Fox News watching, fundamentalist base cannot budge an inch on gays. Because it's a religious and not a political position. And so it may soon be a truly fateful day for the GOP: drop the anti-gay policies or become the even angrier old white man party.

How amazing that marriage equality, once wielded by Ken Mehlman and Karl Rove as their key weapon in winning Ohio and the presidency in 2004, now threatens to kill the GOP as a national brand. With every year that passes, every attack on gays is now felt by growing numbers of their own family members, friends, co-workers and neighbors. There's a multiplier effect here. And gerry-mandering has enabled the GOP to control the House without ever having to grapple with those voters.
Sullivan goes on to say that the best hope for the GOP may be a Supreme Court ruling on the Proposition 8 case that creates a broad right to same-sex marriage nationwide rather than a narrow one (such as the one that the Obama Administration backed in its brief to the Court) that is specific to California or, at the most, those states that recognize civil unions for gays and lesbians but don't allow them to marry. That way, he argues, the right could turn the argument against same-sex marriage into one over "judicial tyranny" instead of the losing battle over same-sex marriage. In many ways, that's how the right benefited politically from the Roe v. Wade decision. This time, though, it would only be a temporary victory. Unlike abortion, a broad Supreme Court ruling on same-sex marriage would essentially be the end of the issue nationwide.  Unlike Roe which left open several areas for state legislation, a Supreme Court decision upholding a right to same-sex marriage would leave little room for state legislative action. Other than fundraising, there isn't much the GOP would be able to do about this issue. Moreover, strident opposition to a Supreme Court decision that is likely to be popular with the public isn't exactly going to help the party's image problem very much.
So, Republicans find themselves with a dilemma. Either they keep up with their strident opposition to same-sex marriage in order to appease their base, while at the same time alienating themselves even further from younger and suburban voters, or they open themselves up to change before they become even more irrelevant to those voters. Perhaps they should hope for that far-reaching Supreme Court decision after all.