The Inequality of Coronavirus
Social distancing is a lot easier when you're affluent.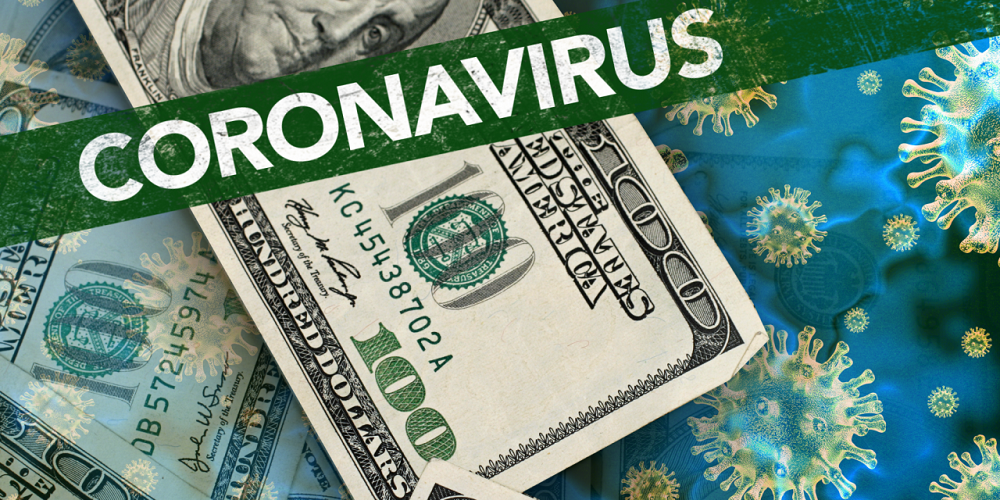 Americans fear the coronavirus — but most aren't changing their behavior," Yahoo reports. The headline results are dismaying if unsurprising:
Seventy-four percent of Americans are afraid of accidentally spreading the virus to vulnerable people even if they are asymptomatic, according to a new survey from Harris Poll. But they're not changing their daily patterns to actually mitigate risk to other people, according to the survey of 2,050 U.S. adults between March 14 and March 15.

Eighty-nine percent of Americans are still going to coffee shops and 58% have not changed how often they're inviting people over, according to the Harris Poll survey respondents, whose age, sex, race/ethnicity, education, region, and household income were weighted to bring them into line with their actual proportions of the U.S. population.

Half of respondents have not altered their hygiene behavior with house guests (e.g., asking friends and family to wash their hands immediately upon entering). As recently as this past weekend, social distancing has become ubiquitous in talk but not practice.
As I noted over the weekend, while we've largely adopted social distancing in our household, we haven't fully adopted the best practices recommended by experts. Our hard-wired social pressures makes it hard to rapidly change ingrained behaviors like shaking hands. And, with rapidly-changing recommendations from the top—avoid groups of 1000—no! 500—no! 10—people—is naturally causing a lag. And, of course, Fox News and other outlets have, until the last couple of days, been telling viewers that the whole thing is a sham.
But, as I sit here on my first day of what looks to be a very long period of telework, this is what really stood out from the report:
Adults with household income of at least $100,000 are three times more likely than families that make $50,000 or less to say they are working from home more often as a result of the coronavirus outbreak. Twenty-three percent of the affluent group say their employer has mandated a remote work policy compared to 13% of those in households making $50,000 or less.

Some employers are scrambling to implement policies to care for their employees amid such extenuating circumstances. Seventeen percent of adults whose households make $100,000 or more say their employer has explicitly offered to cover out-of-pocket healthcare costs for preventative care, (e.g., C19 testing, PCP visits), compared to six percent of those families making less than $50,000.

"This is a fluid situation. Some of us are caregivers, tutors, remote workers, daycare providers. And life has completely changed for many Americans," Gerzema said. "There are big frustrations that their employers are lagging. Businesses have been caught flat footed. From the worker's point of view, there hasn't been a strong cadence of communication or demonstration of actual policies."
My institution was too slow to shut down, in my judgment, because higher leadership still thinks of this as a force protection exercise rather than one in flattening the curve and protecting the wider community. But there has been a constant stream of communication, making it obvious that they understood the problem existed and were working on a solution.
More importantly, we're extremely fortunate to not only be able to telecommute but continue to receive our full pay and rather generous health benefits. And my uniformed military colleagues and students have better benefits, still.
For us, then, we can go about our daily activities with comparatively little worry. Sure, we need to protect ourselves and family from the disease. And we have a responsibility to social distance for the sake of the less fortunate and the stability of the healthcare system. That all stinks. But we're not worried about losing our jobs, much less paying for testing and care should we become symptomatic.