The Latest Salvo in the Debate over the Value of Higher Education
A new study indicates that college degrees lead to higher wages even in fields that do not require a degree.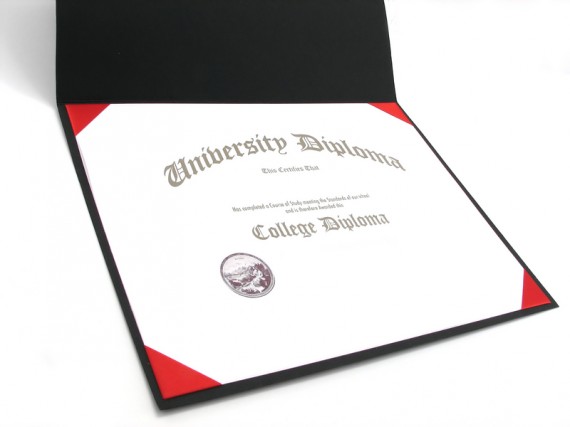 Writing in the NYT's Sunday Review, David Leonhardt notes Even for Cashiers, College Pays Off.
The basic setup in the column is along the lines of numerous pieces on this subject, to wit:  is college worth the cost?
The interesting take-away is that following:
The evidence is overwhelming that college is a better investment for most graduates than in the past. A new study even shows that a bachelor's degree pays off for jobs that don't require one: secretaries, plumbers and cashiers. And, beyond money, education seems to make people happier and healthier.

[…]

The Hamilton Project, a research group in Washington, has just finished a comparison of college with other investments. It found that college tuition in recent decades has delivered an inflation-adjusted annual return of more than 15 percent. For stocks, the historical return is 7 percent. For real estate, it's less than 1 percent.

Another study being released this weekend — by Anthony Carnevale and Stephen J. Rose of Georgetown — breaks down the college premium by occupations and shows that college has big benefits even in many fields where a degree is not crucial.

Construction workers, police officers, plumbers, retail salespeople and secretaries, among others, make significantly more with a degree than without one. Why? Education helps people do higher-skilled work, get jobs with better-paying companies or open their own businesses.

This follows the pattern of the early 20th century, when blue- and white-collar workers alike benefited from having a high-school diploma.
The following graphic from the piece illustrates this point rather strikingly:
Some make intuitive sense (i.e., teacher assistant), while others (dishwasher) are rather stunning.
And the basic conclusion:
"Sending more young Americans to college is not a panacea," says David Autor, an M.I.T. economist who studies the labor market. "Not sending them to college would be a disaster."
And I can't disagree with the following (and something that has occurred to me in the past):
Then there are the skeptics themselves, the professors, journalists and others who say college is overrated. They, of course, have degrees and often spend tens of thousands of dollars sending their children to expensive colleges.

I don't doubt that the skeptics are well meaning. But, in the end, their case against college is an elitist one — for me and not for thee. And that's rarely good advice.
Indeed.