The Line That Divides
Either democracy is sacred, or it's not.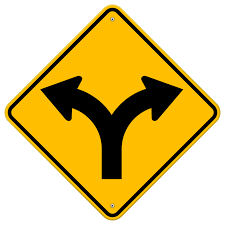 Here's something I posted on Facebook in the wee hours that I thought would be worth sharing here.
This is the line that divides.

I can be your friend if you believe in many things with which I fundamentally disagree. We will always disagree about something, whether it's the environment, abortion, Iran, taxation, health care, Russia, immigration, policing, tariffs, federalism, you name it. In fact, you are my friend because you can challenge me, not just agree with me.

But democracy is sacred to me, in part because it is the foundation for our friendship. What we just heard was a secular sacrilege. We count all the votes. We wait to give everyone a voice. We don't cast doubt on the electoral process when your favored candidate is losing.

If you feel differently, we don't occupy the same polity. Our compact for the resolution of disagreement between us is broken. All the work done so that we can have respectful arguments is wasted.

I dearly hope that we all agree on this fundamental point, and that we remain friends.