The Main Remedy to Trump is an Election
But, our process to elect the president is highly flawed.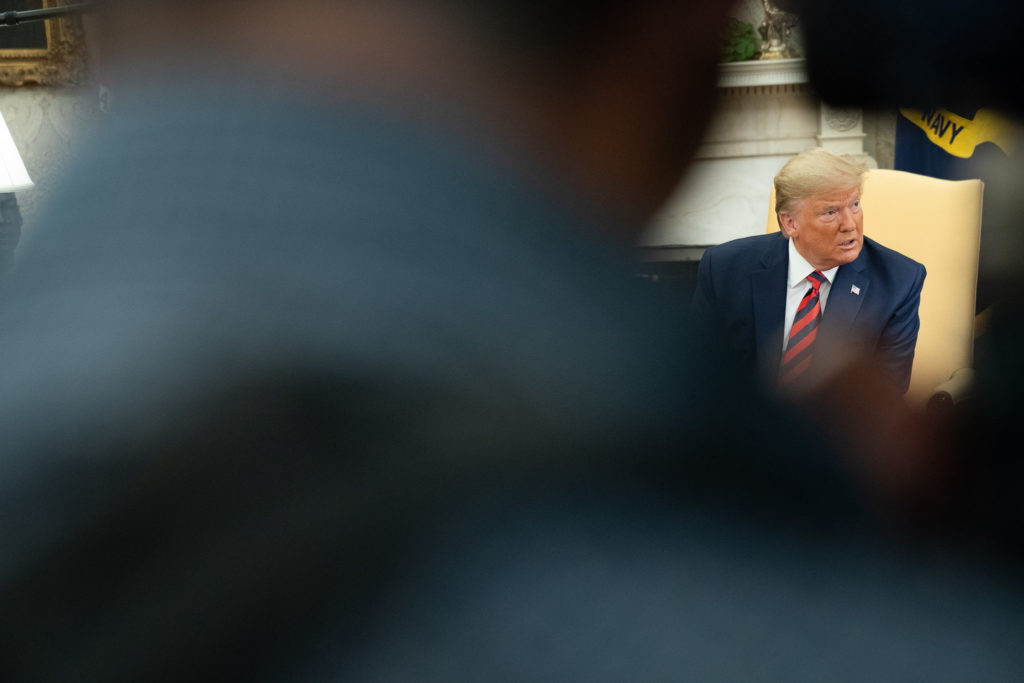 Author's note to the reader: before you jump in and assume I am arguing against impeachment, please read the post.
I, personally, think that President Trump's actions as detailed in the Mueller Report rose to the level of impeachable offenses. I do think that he sought to obstruct justice. Further, I think that his campaign, with his knowledge, did seek out help from Russia, even if the legal threshold for a criminal conspiracy may not have been met.
Having said that, I understand why Speaker Pelosi has been reluctant to engage the impeachment process in the House of Representatives. It boils down to the obvious wall of resistance that an impeachment would face in the Senate and the fear that the process would energize the GOP base, possibly aiding Trump's re-election (and hence have the opposite effect of the impeachment process).
I must confess that I am not entirely persuaded by this logic, as I think it possible that a thorough set of impeachment hearings could put information front and center into the public conversation that needs to be aired (but do agree that removal remains off the table). Although my confidence in the House's ability to provide a competent and thorough process has waned over time, and things like the Lewandowski circus this week underscores how difficult it is to proceed if witnesses will not act in good faith and if the House is unwilling to flex its muscles.
Regardless, if Trump did, in fact, suggest in any way to the Ukrainian president that he should be looking to dig up dirt on his political rival, then I think that the House has to hold him accountable as much as it can, even if it means impeachment without removal.
But, of course, the only way to definitely end the Trump administration is for him to be defeated at the polls in November of 2020. Or, more accurately, for him to be defeated in the Electoral College in December of 2020 (when the constitutional election of the president takes place).
Because, of course, Trump was defeated at the ballot box in November of 2016. He lost the popular vote by almost three million votes. This is not news and bringing it up may seem simplistic or even pointless, since we all know that citizens don't elect the president, the Electors do, and in a way that inflates the significance of some citizens to the relative detriment of others.
So now we have a situation in which a president who has already been credibly accused of obstruction of justice as it relates to activities linked to election interference by a foreign power is now being credibly accused of using his office to solicit aid in his re-election campaign.
The broader institutional context is as follows:
The House has the power to impeach, and it is only portion of the current federal government which can be said to have been elected by a majority of voters nationally (although for Democrats to do so, they often have to over-perform nationally as well as overcome the geographic sorting problems single seat districts create. And both parties have to deal with gerrymandering, which undercuts representativeness nationally).
The Senate is controlled by the president's party, which represents less than half the population, and can block any move to remove.
Any legal disputes over this process will go to courts that have been heavily influenced by the appointments of a president who did not win the popular vote and confirmed by a Senate that represents less than half the population.
Any SCOTUS cases would be heard by a Court where four of the five Republican nominees were appointed by presidents who first came to office without winning the popular vote (two by the sitting president*). And, further, the currently majority on the Court was made possible by the aforementioned Senate blocking the appointment of a Justice by a Democratic president.
Have I ever mentioned that institutions matter?
Trump won the needed Electoral Votes by winning a combined ~78,000 votes across three states.**
A string of counter-majoritarian elements of our constitution have put us in a position wherein removing a president who has engaged in a series of corrupt acts*** is only really possible by defeating him at the ballot box in sufficiently high numbers to guarantee that the Electoral Vote also is in his opponent's favor.
None of this is a shocking nor original set of observations. However, it underscores why a lot of citizens are frustrated with our politics, even if they don't understand why.
It also points out how a system that promised democracy, but instead empowers minorities over majorities, leads to corrupt acts since minorities fear losing power to the majorities once all of this nonsense catches up to them. Rules create incentives, and in this case they are creating incentives that are problematic (at least if one is opposed to corruption).
We have a serious problem with representation in this country, and it is papered over by appeals to the Constitution and Framers as if it was a Stone Tablet brought down from Sinai by Moses. These problems are further obscured by the complex interaction of factors (e.g, the linkages of the EC to the president to the per-state allocation of Senators to the appointment of courts). Then, on top of it all, exacerbated by the fact that one party clearly benefits, and therefore seeks to obscure the injustices the system creates since they redound to their advantage (and the current media envirnoment deepens it all).
So, yes, impeachment seems unlikely. Election is the only real remedy we have, but (and this is a big "but"): it is incomplete because of the structural conditions that limit the representativeness of the House and the design of the Senate (i.e., replacing Trump doesn't solve the underlying problems).
I do think that these factors are not well understood nationally, and while a conversation has started in ways that were not the case even half a dozen years ago, I keep bringing them up in the hope of making a small contribution to forwarding the discussion.
At some point, however, our institutions need to be reformed or they will break under the contradictory strains that exist between the promise of government of, by, and for the people and the reality of institutional structures that thwart actual representation of public will (and the corruption that comes with it)
---
*And one of the nominees has special reasons to act in a partisan manner and to feel specific loyalty to the sitting president.
**And I am to the point wherein I think it is not unreasonable to argue that Russian attempts to interfere with the campaigns helps account for this outcome. For example, the Seth Rich disinformation campaign had its origins with Russian intelligence. The false narrative they wanted to create was that the DNC was unfairly helping HRC over Bernie (as based on e-mail leaked by, you guessed it, Russian intelligence). Stoking anti-HRC anger on the left almost certainly helped drive voters to either stay home or to vote third party. With margins like we saw in MI, PA, and WI, it is not hard to see how Russian actions could have influenced ultimate outcomes.
Note, to my broader point, how small shifts in key states can affect who the winner is not because national sentiment matters, but because the EV allocation does.
***This post doesn't even get into the emoluments issues.