The 'National Popular Vote' is a Meaningless Metric in Non-Presidential Elections
The emergence of a silly talking point.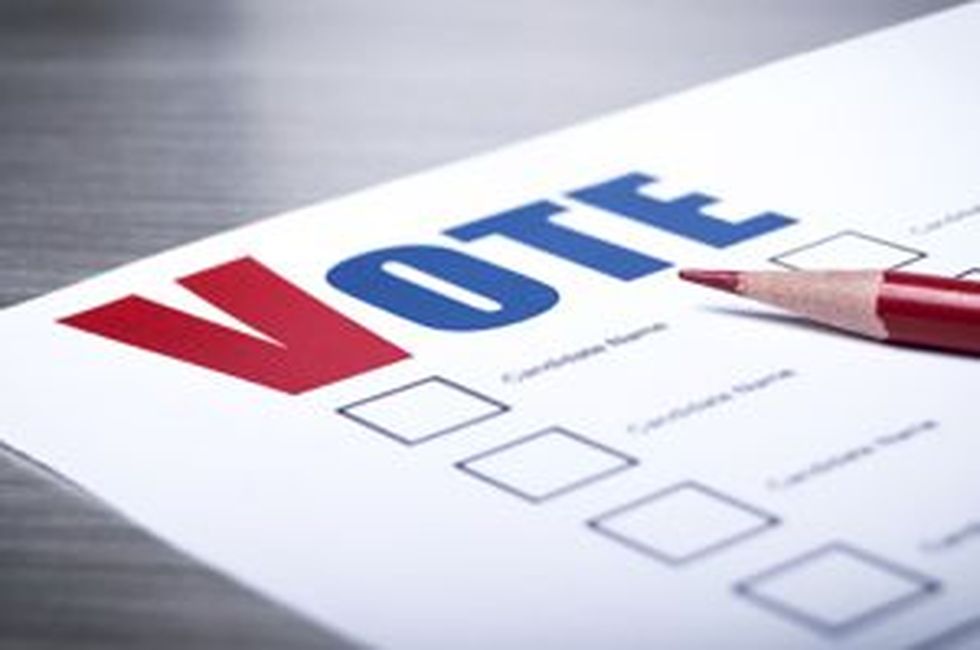 One take I'm seeing repeatedly in press and social media commentary by people who ought know better is that yesterday's mixed election results are actually a massive Democratic  wave because the party won the "national popular vote" by huge margins.
Steve Benen for MSNBC's Rachel Maddow blog ("House 'popular vote' gives Democrats something to brag about"):
In the 1994 midterms, Republicans posted huge gains and took control of Congress. Time magazine published a cover image of a powerful, triumphant elephant crushing a donkey, under a headline that called it a "GOP stampede."

Republicans had reason to crow at the time: by a 7.1% margin, American voters had backed GOP candidates over Democratic candidates.

Nearly a quarter of a century later, Democrats apparently won the House "popular vote" by 7%.

I realize Republicans, benefiting from a Senate map that was almost comically titled in their favor, are thrilled to see their majority grow in the upper chamber. I can also appreciate why many Democrats were disappointed to see some heartbreaking losses in key contests, especially in Florida.

But the scope of the House Democratic victories was rather extraordinary. I put together the above chart based on the findings from Princeton's Sam Wang, who highlighted the popular-vote gap in House races in several recent cycles.
It was Wang's viral tweet that drew my attention to the meme:
The NYT currently projects a national popular-vote margin of D+9.2%. The largest popular margin since 2008, larger than waves of 1994, 2006, 2010, 2014.

1994: R+7.1%
2006: D+8.0%
2008: D+10.6%
2010: R+7.2%
2014: R+5.7%

By historical standards, this a popular wave.
WaPo's Aaron Blake notes people are doing the same with Senate races:
Democrats didn't win everywhere Tuesday night, despite their clear momentum. They won over the House and some governor seats, but they also lost seats in the Senate, making their path back to the majority there more difficult than it was before.

How could that be? Unfairness, of course.

Now that the results have rolled in, some have begun citing a so-called Senate popular vote. It goes like this: Democrats won lots more votes, but they somehow lost seats.

[…]

But the Senate popular vote is a bogus stat for a whole host of reasons. It's true that the Senate isn't set up particularly favorably for Democrats — there were 30 red states in the 2016 election and 20 blue ones, and the many small red states such as Wyoming have the same number of senators as exponentially more populous blue states such as California and New York — but the Senate popular vote is not a stat that tells that tale.

The biggest problem with it is that not every state is up for reelection, leading to a skewed picture. If more Democratic seats are up for reelection, it stands to reason that Democrats will do well in the popular vote. And that's exactly what happened in 2018: Democrats were defending 26 states, and Republicans just nine.

The second reason is California. It has a unique system in which the top two candidates advance to the general election, regardless of party. This year, that was two Democrats. That means all 6 million votes counted (with many more to come) go to the Democrats. Given California is by far the biggest state, that badly skews the national "Senate popular vote." And in fact, the exact same thing happened in 2016, which was a big reason it was a highly misleading stat then, too.

Let's assume there are eventually 9 million votes in California's Senate races. If we apply the results of Tuesday's governor's race — Democrats' 59.5 percent to Republicans' 40.5 percent — that would give Democrats 5.3 million votes and the GOP 3.7 million. If you alter the numbers from the first tweet above to include this very plausible partisan split in California, Democrats' national "Senate popular vote" edge would be reduced to 36.8 million to 35.2 million — a pretty even split.

But that's not quite it. There's also this: While Democrats lost seats on Tuesday night, they actually won most of the races that were held — at least 22 of the 35 seats, and possibly a couple more. That's 63 percent or more of the seats, despite winning just 55 percent of the vote.

Sounds pretty unfair to Republicans, right?
Steven Taylor and I have combined to write a boatload of posts over the years arguing that the Electoral College, which allowed Donald Trump to win the presidency despite getting some three million fewer votes than his opponent, should be abolished or radically reformed. But that's a completely different set of circumstances. While there are some problems with looking at a "national popular vote" by aggregating the results of 51 separate elections with their own internal dynamics, the concept is at least looking at Americans voting for the same office. It's significant that the candidate who was preferred by significantly more of those who voted in an election lost.
Conversely, it makes no sense whatsoever to aggregate House or Senate races. They are completely idiosyncratic contests. Many House races, in particular, are completely non-competitive, featuring only token opposition. A significant number of Senate races fall into that category, too. It tells us very little to look at aggregate numbers. And that's before we get into weirdnesses like the California race pitting two Democrats against one another.
On a broader level, I'm concerned that we've set up a system that over-represents the interest of rural and small-state voters. The Electoral College is a travesty and the Senate not too far behind in that score. The system for drawing Congressional districts, which allows those who control a state legislature at a given moment to skew the next decade's elections is highly undemocratic. And that's to say nothing of various voter suppression and disenfranchisement schemes. Those are real issues that deserve to be discussed more and spark major reform in our system.
"National votes" for the House and Senate, though, are silly metrics and we should stop pretending otherwise.