The New York Post Delivers Again
As many of you may be aware, there was controversy at The Masters on Friday over where he dropped his ball after it had gone in a water hazard. While some speculated that Woods could end being disqualified from the rest of the tournament, Woods only ended up being assessed a two stroke penalty which he didn't contest.
Here's how The New York Post covered it: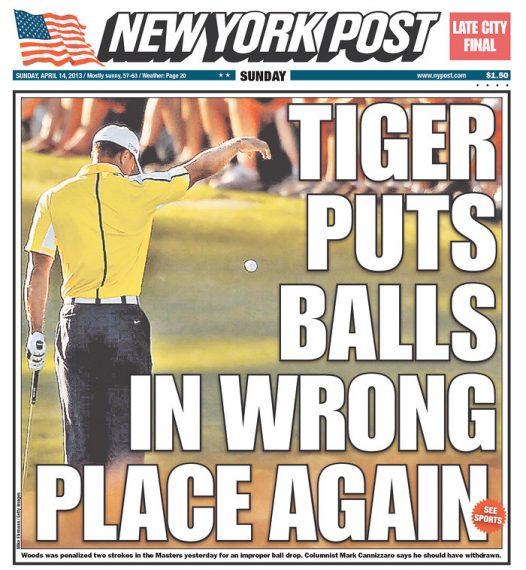 If they ever start giving out Pulitzer Prizes for headlines, these guys ought to win every year.