The Obama Administration's War On Leaks Chills The Press And Hurts The Public Interest
So much for the most transparent Administration in history.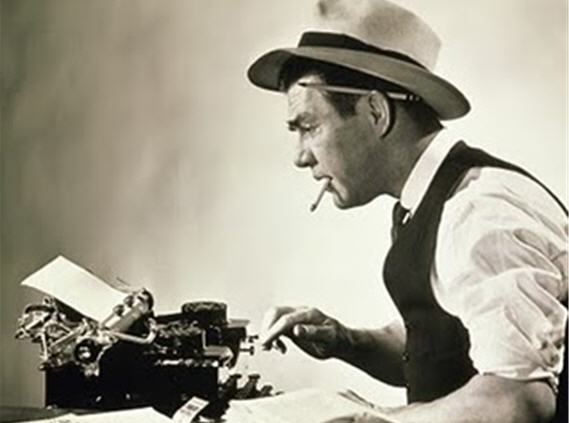 Beginning in the Spring when we started learning about the Obama Justice's Department's decision to aggressively pursue leaks of classified information by utilizing methods up to and including supoenaing the telephone records of journalists and news organizations such as the Associated Press, many members of the media have expressed concern about the impact this would have on transparency and freedom of the press. Indeed, these actions have just been one part of what has been characterized as the most aggressive pursuit of leaks by any Justice Department in American history. As more and more reports of the extent to which the Administration was cracking down on whistleblowers became public, reporters started to notice that sources that were once willing to talk to them had suddenly started to clam up for fear of being caught up in a DOJ investigation. Now, as Juliet Ellperin at The Washington Post reports, we're learning the extent to which the Administration's aggressive anti-leak campaign has chilled the press, and their sources, and made it harder for the American people to learn what is being done in their name:
The Committee to Protect Journalistspublished its first review of press freedoms in the United States under the Obama administration, and its conclusion is stark: The administration's aggressive anti-leak policy has intimidated potential sources of information for reporters working in the United States.

The report, written by The Washington Post's former executive editor Len Downie, along with Committee research associate Sara Rafsky, does not contain any bombshells about how the White House has gone after media outlets' unauthorized government sources. But it articulates how these efforts — including the Insider Threat Program launched in October 2011 — have made it more difficult for reporters to hold the federal government accountable.

(…)

I think we have a real problem," said New York Times national security reporter Scott Shane. "Most people are deterred by those leaks prosecutions. They're scared to death. There's a gray zone between classified and unclassified information, and most sources were in that gray zone. Sources are now afraid to enter that gray zone. It's having a deterrent effect. If we consider aggressive press coverage of government activities being at the core of American democracy, this tips the balance heavily in favor of the government."

"There's no question that sources are looking over their shoulders," said Michael Oreskes, a senior managing editor of the Associated Press, after the government, in an extensive leak investigation, secretly subpoenaed and seized records for telephone lines and switchboards used by more than 100 AP reporters in its Washington bureau and
elsewhere. "Sources are more jittery and more standoffish, not just in national security reporting. A lot of skittishness is at the more routine level. The Obama administration has been extremely controlling and extremely resistant to journalistic intervention. There's a mind-set and approach that holds journalists at a greater distance."
And, for those wondering just where the Admnistration's anti-leak campaign fits in American history, here's how the report puts it:
"The administration's war on leaks and other efforts to control information are the most aggressive I've seen since the Nixon administration, when I was one of the editors involved in The Washington Post's investigation of Watergate," Downie wrote. "The 30 experienced Washington journalists at a variety of news organizations whom I interviewed for this report could not remember any precedent."

"When I'm asked what is the most manipulative and secretive administration I've covered, I always say it's the one in office now," Bob Schieffer, the veteran CBS television news
anchor and chief Washington correspondent, said. "Every administration learns from the previous administration. They become more secretive and put tighter clamps on information. This administration exercises more control than George W. Bush's did, and his before that."

"This is the most closed, control freak administration I've ever covered," said David E. Sanger, veteran chief Washington correspondent of the New York Times.
Ironically, these are words being spoken by members of what conservatives would call the biased "mainstream media" about what was promised to be the most transparent Administration in history. Instead of transparency, though, we've gotten an Administration that is just as restrictive with the flow of information as its predecessors were, and more so. Examples of the impact of this lack of transparency can be seen in things big and small. Obama has been far more parsimonious in granting interviews with national media reporters, for example, and instead has used both the Internet and interviews with local journalists who are far more likely to be friendly to go over their heads. Press conferences have become less and less common in recent years. And, whether it's about international matters or domestic news, Administration officials have made themselves far less available to the press outside of tightly controlled scenarios.
Leaving aside the transparency issue, though, the aggressive pursuit of "leaks" creates its own problems. Nobody is going to argue that someone who leaks information that is damaging to U.S. national interests or places American troops or civilians in jeopardy should be investigated and prosecuted if necessary. However, in more than one case it appears that the leaked information at issue is more about information that proves to be embarrassing to the United States for one reason or another. This second category seems to describe most of the information that Edward Snowden has leaked regarding National Security Agency activities and, to be honest, a not insignificant portion of the information that Bradley Manning leaked (the State Department internal cables come to mind in that regard.) That doesn't necessarily excuse illegal behavior, but it does point out the ongoing problem of over-classification, wherein the government stamps "Classified," "Top Secret," or what have you on everything possible without any real rational determination that it really ought to be classified.
Even taking the legitimate investigation of leaks, though, there also must be a consideration of the interests of the public in knowing what's going on with their government. If the Obama Administration's aggressive prosecution of every single leak, even one's that can't legitimately be said to have caused real damage, is creating a chilling effect that prevents reporters from learning information from sources, that is not in the public interest. At some point, the need for secrecy must give way to the public's right to know, and one need only look back in our own recent history to realize this. But for an anonymous leaker, Woodward and Bernstein's investigation of the Watergate break-in likely would have gone nowhere if it weren't for an anonymous leaker, for example. The Obama Administration, however, would've spent their time investigation the reporters and subpoenaing Washington Post phone records. That's far too Nixonian for me.