The Other Jobs Crisis
You'd think that in today's world employers wouldn't have trouble finding qualified employees. You'd be wrong.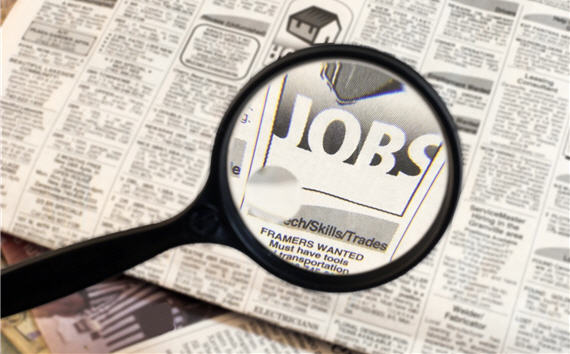 In an era of 9% unemployment, and long-term unemployment higher than America has seen in at least a generation, one would think that nearly any employer looking for people to hire would have little trouble finding someone to fill the position. Indeed, over the past two and half years or so, we've all seen numerous stories of thousands of people showing up to fill only a few hundred, or less, job openings in a given city, and job fairs have become even more popular than they used to be. So, you're an employer and you need to hire a few people, no problem right?
Well, as The Wall Street Journal reports today, that's not exactly the case:
Ferrie Bailey's job should be easy: hiring workers amid the worst stretch of unemployment since the Depression.

A recruiter for Union Pacific Corp., she has openings to fill, the kind that sometimes seem to have all but vanished: secure, well-paying jobs with good benefits that don't require a college degree.

But they require specialized skills—expertise in short supply even with the unemployment rate at 9%. Which is why on a recent morning the recruiter found herself in a hiring hall here anxiously awaiting the arrival of just two people she had invited to interviews, winnowed from an initial group of nearly five dozen applicants. With minutes to go, the folding chairs sat empty. "I don't think they're going to show," Ms. Bailey said, pacing in the basement room.
The rest of the article is unfortunately behind the WSJ paywall, but I think I think the general point is made. Even in an era of high unemployment, there are high-skilled jobs out there that are going unfilled because there aren't people qualified to fill them. Part of the problem, obviously, is that the jobs and the people aren't always in the same place. Bailey, for example, is looking to higher people in the Denver area. Now, it may well be that there are plenty of qualified people for these positions in Ohio, or Michigan, or Pennsylvania looking for work, but the workers and the employers aren't necessarily going to find each other and, mobility for a skilled worker who probably has a family isn't the same as it might be for 20-something kid looking to find their way in the world. There are industries, of course, where mobility is a way of life — oil workers, truck drivers, and of course the military come to mind — but for most Americans the idea of picking up and moving half way across the country isn't an easy one to contemplate simply because of all the complications involved in family, personal relationships. and other obligations.
The article also brings to mind a point that has been discussed here at OTB many times over the years, the question of whether a college education really is the best option for everyone. Moe Lane, for one, reads the article as a sign that maybe his kids should go to electrician's school:
Or maybe it'll be plumber's school.  Or welding.  Doesn't really matter: until people don't have to spend tens of thousands of dollars a year to get poorly educated for white-collar jobs that don't actually exist, some sort of technical training is looking more and more attractive. We're always going to need electricians and plumbers, and they can improve their minds on their lunch breaks.  Which they'll get, because we're always going to need electricians and plumbers.
It's not an invalid point, of course. In an era when students are graduating from college with Bachelor's degrees and find themselves looking for work, it's worth reminding ourselves that not every well-paying job requires a college education. In fact, it wasn't all that long ago when people went into professional trades like plumbing, electrical work, automotive repair, or carpentry and were clothed with at least some degree of respect. Today, a high school student who said they'd rather go into a professional trade instead of spending four years in college is likely to be told their making the "wrong choice," even though they could end up making more money than some of their peers who did go to college (try to hire a plumber recently?). While college education seems to get an over-inflated sense of importance, the professional trades seem to have been unduly denigrated. That's one of the reasons people like Bailey are finding it hard to fill positions.
Jazz Shaw passes along a personal anecdote that emphasizes this point:
Right in my neighborhood there is the son of one of my neighbors who finished high school several years back and went into an apprenticeship and technical school training program for heating and air conditioning. Within six months of graduating high school he had a secure, full time job which is bringing in some seriously good pay and benefits. Yes, the job involves hard work, finds him coming home covered in dirt and dust, and he frequently has to deal with irate, if not panicking homeowners. But he had no outstanding debt and at the age of 25 was already purchasing his first home. As his father tells it, he got a terrific rate on it, putting down a very substantial down payment.

The point is, there is still blue collar work out there to be done. And unlike many white collar jobs, a lot of it will never be able to be outsourced to other countries, as so often happens to computer programming jobs and others in related fields. Nobody is going to be able to log in to "the cloud" from Brazil and dig a new foundation for your home, wire it up, install the plumbing or put on a new roof. Those jobs will remain here at home.
Indeed they will, and unless we end up creating a technological society where robots build houses and the plumbing, electricity, and automobiles never have to be repaired, they are likely to remain here for a long, long time. It strikes me that this points to an alternative career path not only for people who are sent off to college but might not exactly be a good fit for it, but also those people who graduate High School, or drop out, and then wander aimlessly in dead-end retail jobs. There's a lot more value and dignity in learning a trade, it would seem, than in stocking shelves or directing people to where the sales rack at Old Navy happens to be. We need the workers, they need the jobs, it seems like the perfect fit.